Dogs, cats, and most other pets don't live as long as people, so it is highly likely that most owners will have to say goodbye to a pet at some point in their lives. When that time comes, the memories you've had with them can come flooding back, and it's natural to want to honor those memories.
Here are some of the most common ways that you can give your pet the send-off they deserve.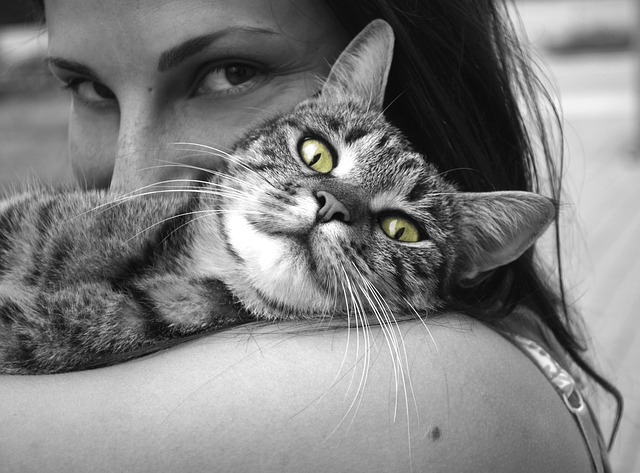 Scatter the ashes
It's becoming increasingly common for pet owners to opt for pet cremation. This can be a fitting way to memorialize your pet, either by having an urn to display or ashes to scatter.
If you opt for this method of memorialization for a dog, some places you might want to consider scattering their ashes include their favorite park, beach, or walking trail. For pets like cats and rabbits, the back yard may be most appropriate, or perhaps you'd like to choose a wooded area where wild animals live.
It is also possible to sew small amounts of ashes into clothes, furniture, or stuffed toy animals. The latter may be a good option for small children so they get to cuddle their deceased friend every time they feel like they're missing them.
Plant a tree
Any dog owner will likely agree that dogs love to sniff a tree and chew a stick. For cats, trees can serve as the barrier between themselves and that pigeon they thought they had in the bag.
Because so many pets seem to gravitate toward trees, why not plant one in their honor? Many local authorities allow you to plant memorial trees in public places as part of revegetation projects. If you have a large yard, why not plant one there? If you do opt for the cremation option, you can also scatter the ashes in the soil when you plant the tree, helping it grow.

Set up a fund
Many people choose to set up charitable funds to honor the passing of a loved one. Often, the money goes toward helping a cause that was close to that person's heart.
Increasingly, pet owners are doing the same to honor furry friends who have passed away. A growing number of people have memorialized their pet's passing by helping others with expenses like vet bills and specialist care for their own pets. Some even set up private animal sanctuaries to honor everything from small house pets to farm animals like donkeys.
Setting up a fund might not be realistic for many people, but you can still donate money to a local sanctuary in your pet's name or give food to a shelter in need. There is perhaps no more fitting way to pay tribute to your pet's memory than by helping other animals in need.
Art
Many people choose to immortalize their pets by including them in family photos and portraits. If you did not have the chance to do this before your pet passed away, there are still plenty of ways you can capture their memory.
Creating a piece of art to remember your pet is an option many owners choose, and this can extend far beyond the obvious choice of a painted portrait or large photographic print.
Some owners have decided to write books about their best pal, while others create jewelry from one of their possessions, like an old collar tag or bell.
Other owners prefer to create something with a more practical application, such as a bench or other piece of furniture engraved with their pet's name, perhaps placed in a favorite spot in the yard. Another growing trend among pet owners is to remember a deceased furry friend by getting a tattoo of their name or likeness.
The key is to find whatever works for you, whether it's writing a song or poem about them or creating a charcoal sketch from an old photograph.
Adoption
Perhaps the most popular way of remembering a deceased pet is by adopting a new one that needs a home.
To an outsider, this can seem like a callous move, as if the owner is trying to quickly replace their best friend before the grieving process is complete.
It's true that moving too quickly on adoption can cause pet owners to miss crucial steps in the grieving process. However, after some time has passed, this can be a fitting way to welcome a new life into the family – by giving a destitute animal a shot at happiness.