Disney's latest release is set to sail in 2016 ~ MOANA! #Moana
This post may contain affiliate links or I may have received the product free in exchange for my honest review. See full disclosure for more information.
Another amazing Disney Animation Movie is coming to theaters in late, 2016.  I am excited to see this, as I am a HUGE fan of the film makers working on this amazing new project.  Read more below to find out about it!
Walt Disney Animation Studios has revealed its latest movie plans – "Moana," a sweeping, CG-animated comedy-adventure about a spirited teenager on an impossible mission to fulfill her ancestors' quest. Coming to theaters late 2016, the film is directed by the renowned film-making team of Ron Clements and John Musker ("The Little Mermaid," "The Princess and the Frog," "Aladdin").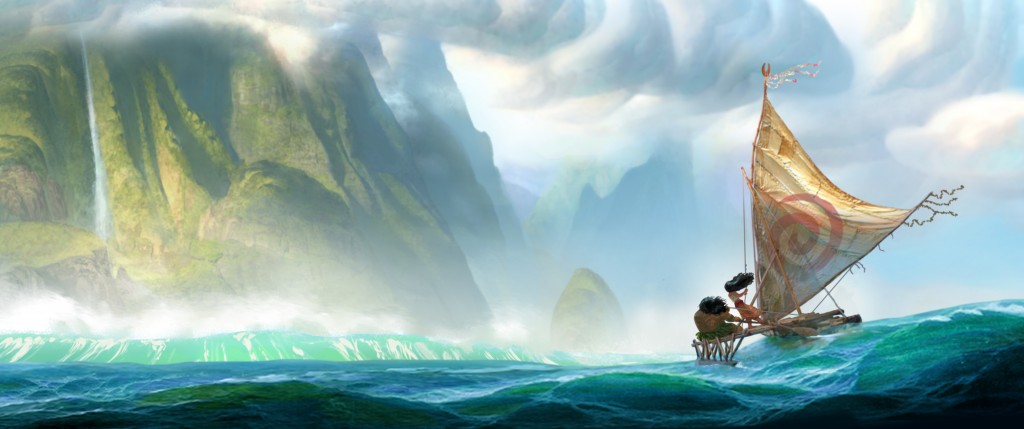 "John and I have partnered on so many films—from 'The Little Mermaid' to 'Aladdin' to 'The Princess and the Frog,'" said Clements. "Creating 'Moana' is one of the great thrills of our career. It's a big adventure set in this beautiful world of Oceania."

In the ancient South Pacific world of Oceania, Moana, a born navigator, sets sail in search of a fabled island. During her incredible journey, she teams up with her hero, the legendary demi-god Maui, to traverse the open ocean on an action-packed voyage, encountering enormous sea creatures, breathtaking underworlds and ancient folklore.

"Moana is indomitable, passionate and a dreamer with a unique connection to the ocean itself," Musker said. "She's the kind of character we all root for, and we can't wait to introduce her to audiences."
ABOUT WALT DISNEY ANIMATION STUDIOS
Combining masterful artistry and storytelling with groundbreaking technology, Walt Disney Animation Studios is a filmmaker-driven animation studio responsible for creating some of the most beloved films ever made. Located in Burbank, WDAS continues to build on its rich legacy of innovation and creativity, stretching from the first fully-animated feature film, 1937's "Snow White and the Seven Dwarfs," to 2013's Academy Award®-winning "Frozen," the biggest animated film of all time. Among the studio's timeless creations are "Cinderella," "Sleeping Beauty," "The Jungle Book," "Beauty and the Beast," "The Lion King," "Tangled" and "Wreck-It Ralph."