Enjoy Music with LucyD Loud XL Bluetooth Eyewear
This post may contain affiliate links or I may have received the product free in exchange for my honest review. See full disclosure for more information.
Spring is in full swing, Summer is just around the corner and we are loving all of the sunshine outside and warm air to keep the outdoors bright and fun. Hannah is ready and excited to share her new Lucyd LOUD prescription bluetooth sunglasses and get some fun in the sun while being able to listen to her favorite tunes.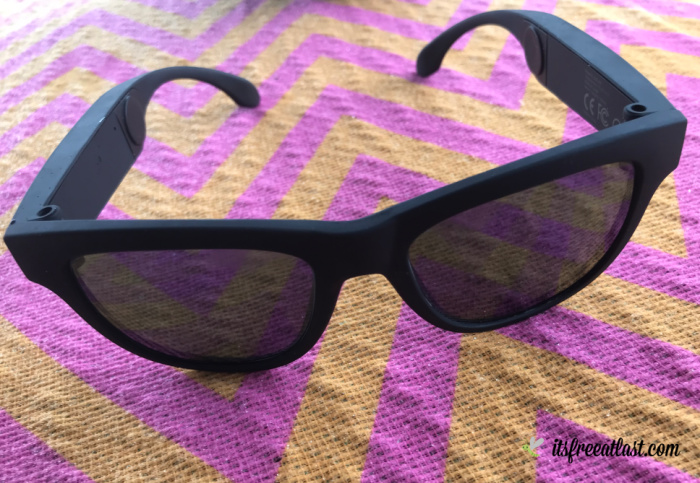 More About Lucyd
Lucyd Pte Ltd is a global provider of innovative eyewear. Our vision is to provide cutting-edge glasses, with the best technology, quickly and reliably. Lucyd is based in Singapore.

Our mission is to enhance the visual experience. We're doing this by offering innovative eyewear with unique technical and design features available worldwide on our eyewear e-shop and through select resellers. The Lucyd platform will make it easy for anyone to acquire the most advanced prescription eyewear available at affordable prices.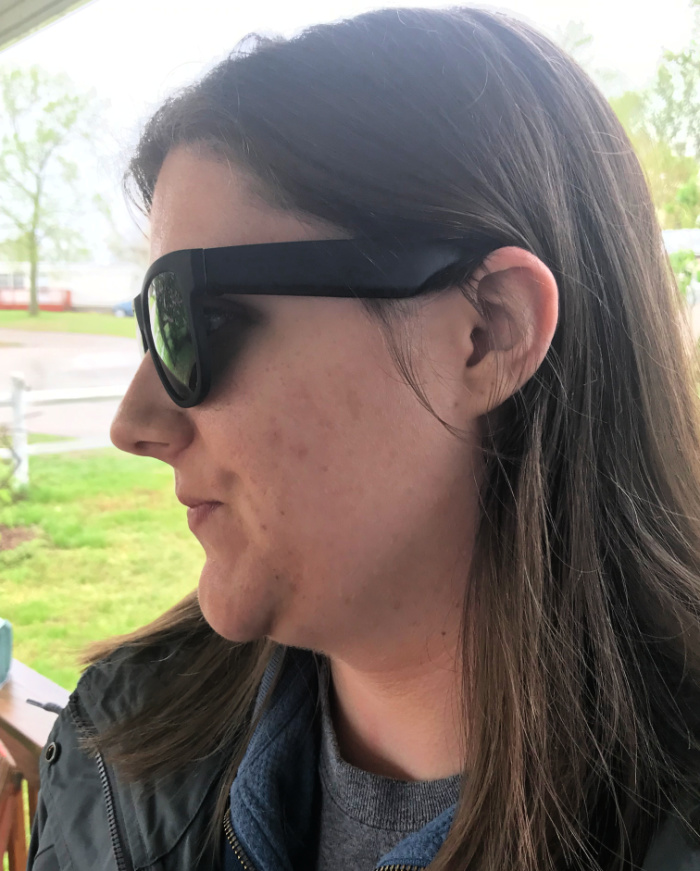 The Lucyd LOUD offer their bone conduction speakers that deliver hi-fi audio for music listening, voice assistant on phone calls, and give you quality hearing. The ends of each temple are flexible and soft enough for the perfect, adjustable fit.
Hannah chose to get hers in a prescription strength so that she can wear then anytime she is outdoors, including driving. She keeps them in the car so that she can have them handy whenever she is away from home.
You can also add other features to the lenses including anti-reflective clear or polarized UV400 mirror sunglass lenses. Charging cable, manual and case included. The glasses are compatible with iPhone 7 or newer Apple phones and Samsung Galaxy S8 or newer Android phones. They do work with most bluetooth enabled devices.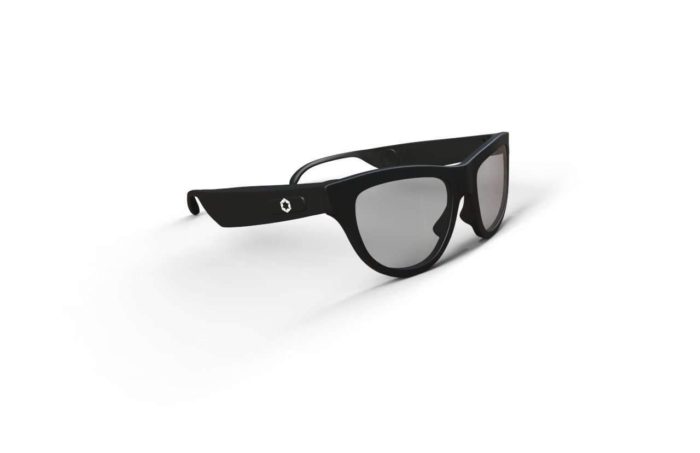 A few tips:
Don't use your Loud at max volume. Depending on the connected device, this can damage the speakers and cause a drop in fidelity. Only use the Loud in an upright position, holding the frame at an angle while it is playing at higher volumes can drop the fidelity.
For adjustment, we recommend visiting your local optician. Do not let them use hot water for the adjustment as this can damage the components. For an at-home solution, use a hair dryer on the flexible ends of the temples for 30 seconds to make them more flexible when adjusting.
Use the touchpad on the left arm to change the track, pause music, or talk to voice assistants. Read the quick-start guide for full info.
Don't store your Loud in extreme temperatures or let it get wet.
Upgrading is easy

—

You have 365 days from receipt to return your Loud for 50% of the purchase price in credit towards a new pair of glasses.
Pick yourself up a pair of LucyD Loud XL glasses today and get outdoors, take a walk in the park, lounge on the beach and enjoy the sounds of your music!
---
Connect Socially with LucyD Eyewear