All-New Disney Junior Doc McStuffins Exhibit Now Open at Indianapolis Children's Museum
This post may contain affiliate links or I may have received the product free in exchange for my honest review. See full disclosure for more information.
Disney Junior is bringing its popular "Doc McStuffins" storytelling to communities in a first-ever touring museum exhibit based on the Peabody Award-winning television series. "Doc McStuffins: The Exhibit" opens at The Children's Museum of Indianapolis on SATURDAY, AUGUST 6, and will travel to other museums around the country in 2017. The exhibit is designed to model "care and compassion" for kids age 2-7 in immersive activities that reinforce the importance of health and well-being.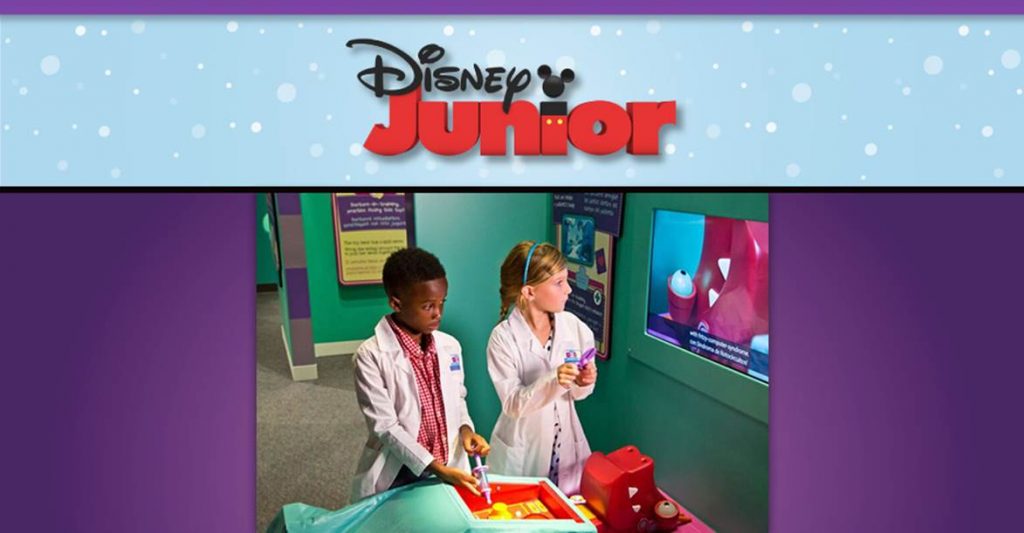 The bilingual (English/Spanish) interactive exhibit will transport kids and families into Doc's iconic backyard clinic and the McStuffins Toy Hospital. There, young visitors go on a "feel better adventure" as they become "doctors in training," don a white coat and toy stethoscope, "scrub in" (learning the importance of washing hands to avoid germs), report to an "operating room" where they can fix seams on a toy bear, assist in an "operation" on a toy dragon robot, and use Doc's tools including a toy otoscope, stethoscope, thermometer and blood pressure cuff to give a checkup to their own toys.
The exhibit is sponsored by Riley Children's Health at Indiana University Health, home to one of the nation's leading children's hospitals. The exhibit provides an opportunity for children to become comfortable in a healthcare setting.
About Riley Children's at Indiana University Health
Riley Children's Health is Indiana's only full service statewide pediatric health system. Riley Children's Health offers complete, comprehensive pediatric care ranging from routine primary care checkups to the most complex acute care needs from highly skilled pediatric specialists. The system connects patients with 200 primary care and 400 specialty care physicians in 19 communities across the state of Indiana. Riley Physicians treat patients in their home communities, bringing top-notch care close to home. This statewide network is an extension of Riley Hospital for Children at Indiana University Health, one of the nation's leading children's hospitals. To learn more, visit www.rileychildrens.org, and follow us on Facebook (@RileyChildrensHealth), Twitter (@RileyChildrens), and YouTube.
The Children's Museum of Indianapolis
The Children's Museum of Indianapolis is a nonprofit institution committed to creating extraordinary learning experiences across the arts, sciences, and humanities that have the power to transform the lives of children and families. For more information about The Children's Museum, visit www.childrensmuseum.org, follow us on Twitter @TCMIndy, Facebook.com/childrensmuseum and YouTube.