Doctor on Demand Offers Health Care On The Go #AD
This post may contain affiliate links or I may have received the product free in exchange for my honest review. See full disclosure for more information.
"This is a sponsored post with Mums the Word Network and Doctor on Demand. All opinions are my own."
Have you ever wanted to talk to a doctor without having to make an appointment and wait for several days to weeks just to see that doctor? What can you do? Spend a small fortune at the Emergency Room? Surf Web MD until you are sure you have every illness ever known to mankind?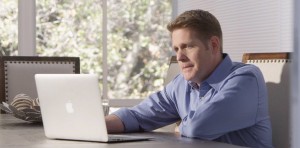 Summer is the season I most want to see or consult with my doctor. The Perils of Summer are abundant! From Poison Ivy and Poison Oak how do you know if you have it?   What about bug bites and bee stings? Let's review these 10 Peril of Summer.
Bee Sting – Ouch! Bees, wasps, hornets and other stinging bugs are sometimes unavoidable.
Sunburn  – Protect your skin from the sun, and avoid the most severe UV rays between 10am-4pm.
Concussions – A concussion can result from a blow to the body or head, such as a fall from a swing set.
Poison Oak & Ivy – In the woods everything is green and leafy and… poisonous? Some plants really make you itch.
Jellyfish – They're not really fish, and they don't attack. But their tentacles pack a painful and potent venom.
Tick bites – Lyme disease and other complications can arise from a nasty little tick bite. Ask a doctor.
Sunstroke – Kids and seniors are at higher risk for heat exhaustion and sunstroke. Be aware.
Sports Injuries – After a long winter, we're in a rush to get outdoors. Sometimes leading to a trip and fall.
Burns – Accidents can happen when we're around campfires or BBQ grills. Get treatment right away.
Kids bumps and bruises – Sometimes it's a minor scrape, but it may be a more serious bruise. Let's have a look.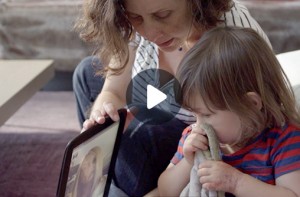 Last summer I got bit by something… who knows what?! In a very painful spot. No joke, it caused my breast to swell horribly… If I had known about doctor on demand, I could have saved several hundred dollars to get the advice I was given, "it is a spider bite… keep a compress of witch hazel on it for 20 minutes several times a day. Use ice to reduce swelling, don't wear your bra for a week."
Doctor on Demand is a great web based service.  Within minutes, literally minutes, you can see a doctor online! Yes, I said see a doctor! Via Video visits.  This is a great option for just about anyone!

Doctor on Demand has doctors, pediatricians, physchologists and lacation consultants that are ready to help you when you need. Get help fast. Stuff happens. But  doctor on demand is always just a few taps away, no matter where you are this summer!
I used Doctor on Demand for free! And guess what you can do the same with the code FREEATLAST.
I was impressed with the experience. I had a health concern and was due to travel, I video visited a physician, and I have to say, while it was a unique experience, I think I liked this better than going to my doctor for minor illnesses and issues including all the perils of summer!