Private Dance Lessons from Teen Beach 2 Cast Members Chrissie Fit & Jordan Fisher
This post may contain affiliate links or I may have received the product free in exchange for my honest review. See full disclosure for more information.
Sometimes, even though I am in my early 40's, I still feel that rhythm I had when I would dance frequently in my 20's.  I know my moves aren't nearly the same as they were 20 years ago, but in mind I still see myself getting my groove going on the club floor.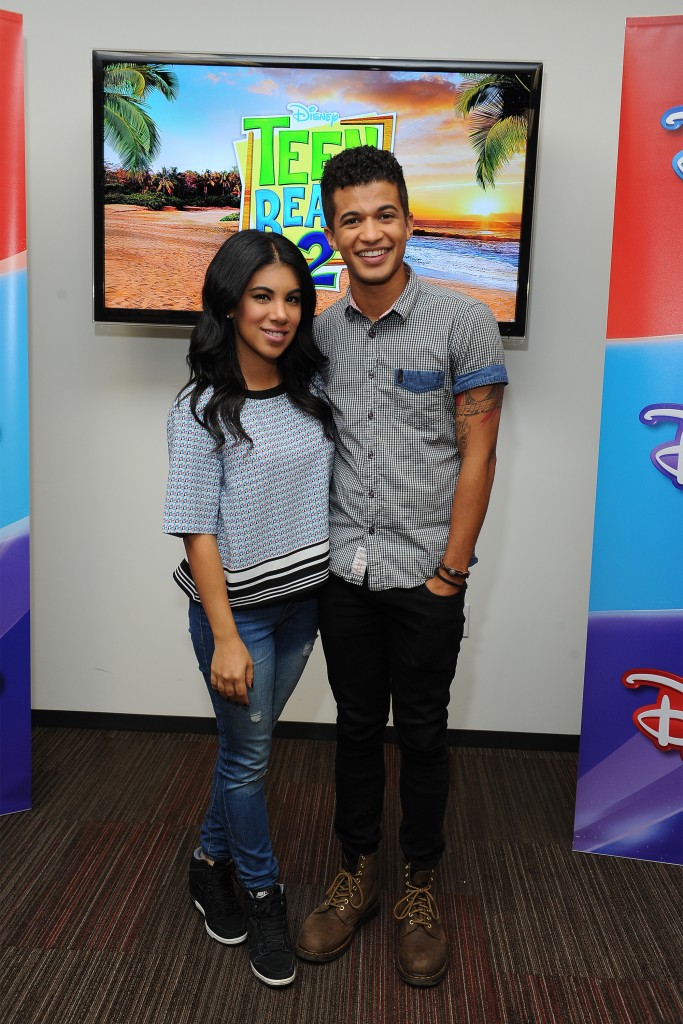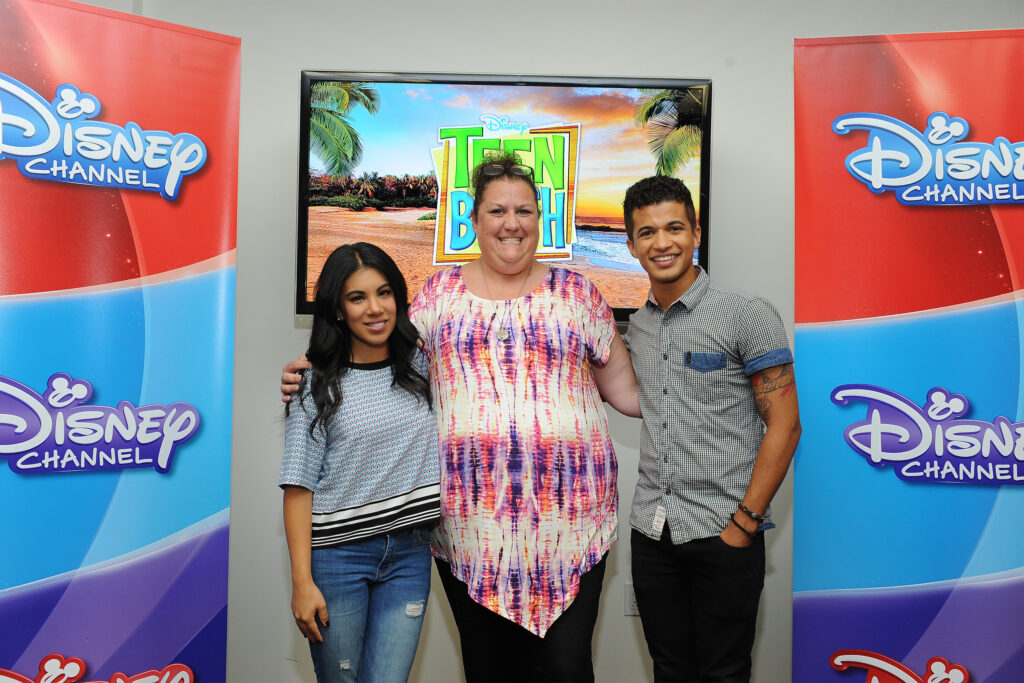 I recently had the change to sit down with two of the talented cast members of Disney Channels new hit movie, Teen Beach 2.  Chrissie Fit (Chee Chee) & Jordan Fisher (Seacat) sat down with this amazing group of bloggers to discuss their favorite parts of the movie, favorite behind-the-scenes moments and event take time to give us a dance lesson of their favorite song in the movie, "Gotta Be Me"
Teen Beach was full of lively music and dance movies and Teen Beach 2 is going to delight your ears and feet with even more interactive dancing and singing that the first movie. I will say that I absolutely love the fact that this movie holds so much more than fun dancing and singing.  In fact, it also holds very positive messaging all the way through! Chrissie and Jordan make it look so easy and flawless, but trust me, they had hours upon hours of practice to master this fun song.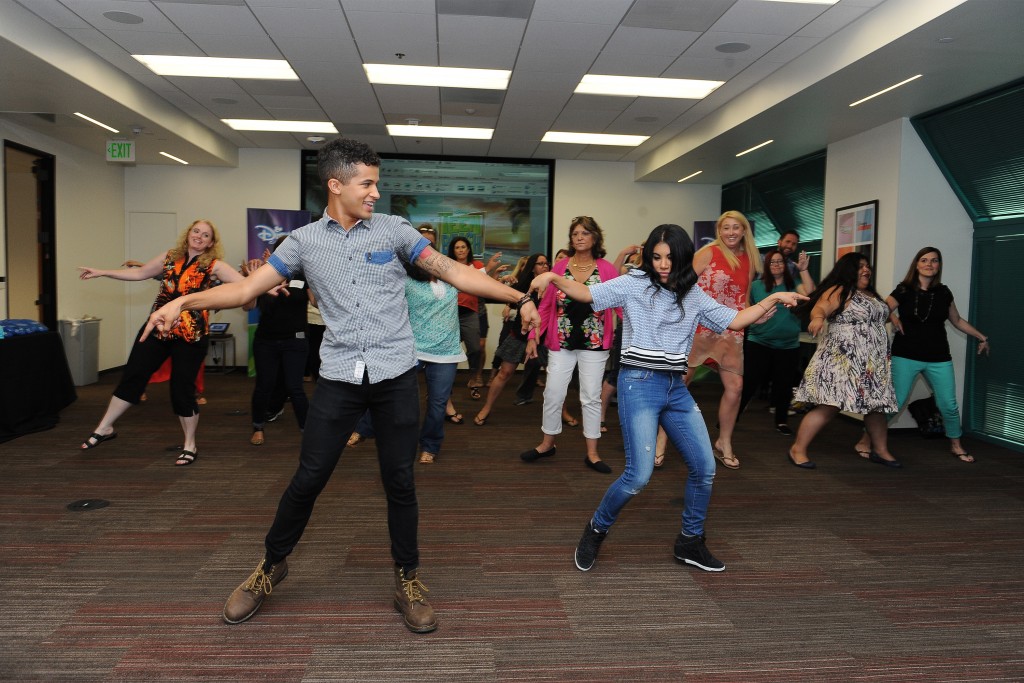 My favorite element is the feeling and importance of friendship.  In Teen Beach 2, you will see as Tanner steps things up and helps push Brady beyond his comfort zone and share his passion and goals with Mack.  You will also see as all of the characters of "Wet Side Story" risk it all to help Mack and Brady get their relationship back on the right track. This is one movie you and your family will not want to miss this summer.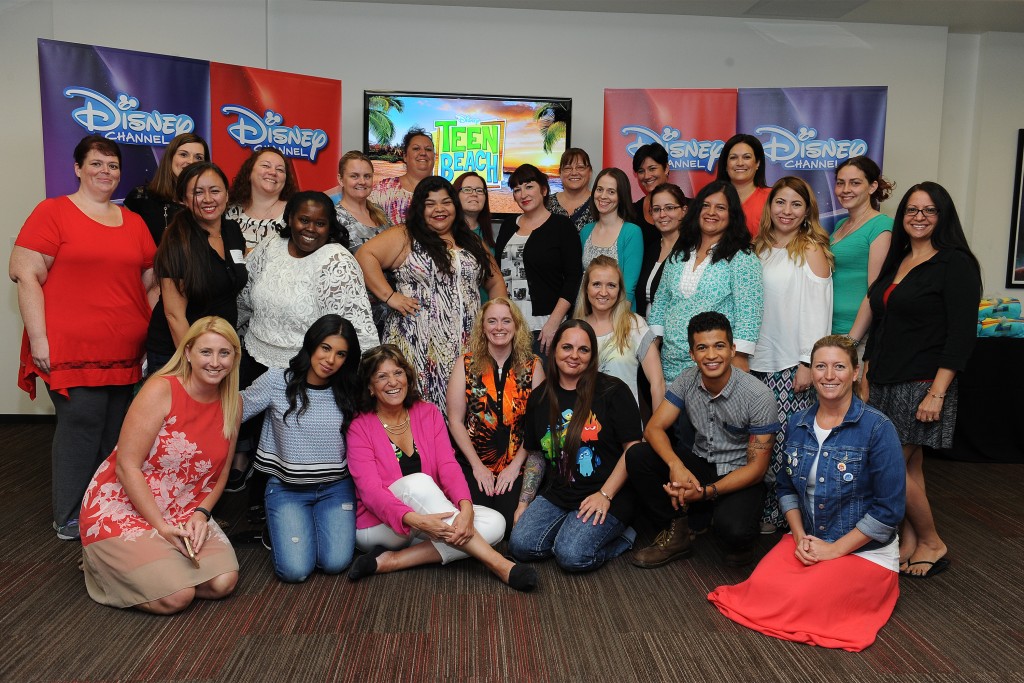 Want to learn the same steps we did during our time with Chrissie and Jordan?  Here is a little guide to help you out.  This will get you and your family ahead of the game and be ready to dance and sign when the movie premiers!
(Left elbow-body down)      (right elbow up)         (left elbow up)             (right elbow down)
March           to           the             beat
(With your feet go, right left – right left – right left – right left)
           (1/4 turn to right)
(left arm pulls forward-arms together on 2-3 out to the side as turning back forward)
I        march       to        the           beat
(right left right)
(step back on right then left on 3rd ¼ turn forward)
(Arms out as fingers point down at toes for 4 counts-pose)
Gotta do my thing
(hop/slide to the left-then pose)
March to the beat
I march to the beat gotta do my thing
Teen Beach 2 airs on Disney Channel on June 26th and will also be available on DVD that same day! Be sure to tune in and also pick up a copy of the DVD for your family to be able to dance, sing, laugh and do it all over again and again!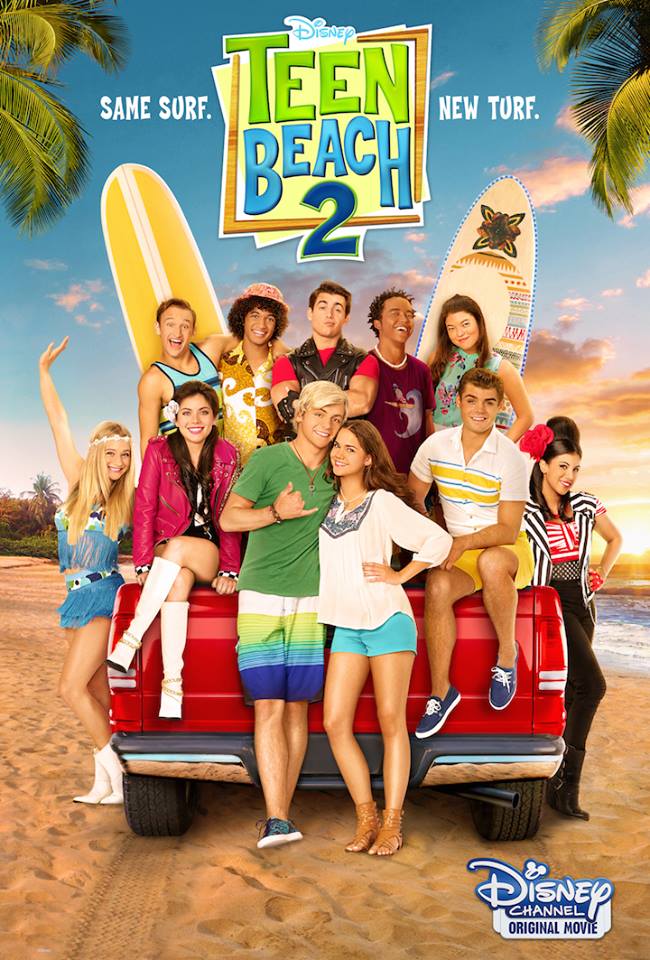 Follow along with all things Teen Beach 2
Also be sure to check out Chrissie Fit and Jordan Fisher on Twitter for all their latest news and fun information