Don't Lose Your Water Bottles or Cups Again With Mabels Labels Bottle Bands #MegaChristmas22
This post may contain affiliate links or I may have received the product free in exchange for my honest review. See full disclosure for more information.
Lost sippy cups and water bottle mix-ups are a thing of the past with these Water Bottle Bands from Mabel's Labels! It's easy to personalize and identify your child's water bottles with reusable silicone name bands. Designed to stretch and fit snugly over most sized bottles, the bands are dishwasher and microwave-safe, so you won't have to worry about them falling off!
Have you ever lost track of that water bottle, or couldn't figure out which bottle was yours? Now you don't have to when you put on one of Mabel's Labels silicone name bands. These would make a great gift for anyone on your holiday shopping list this season. Get organized easily with their name bands and never lose a bottle again!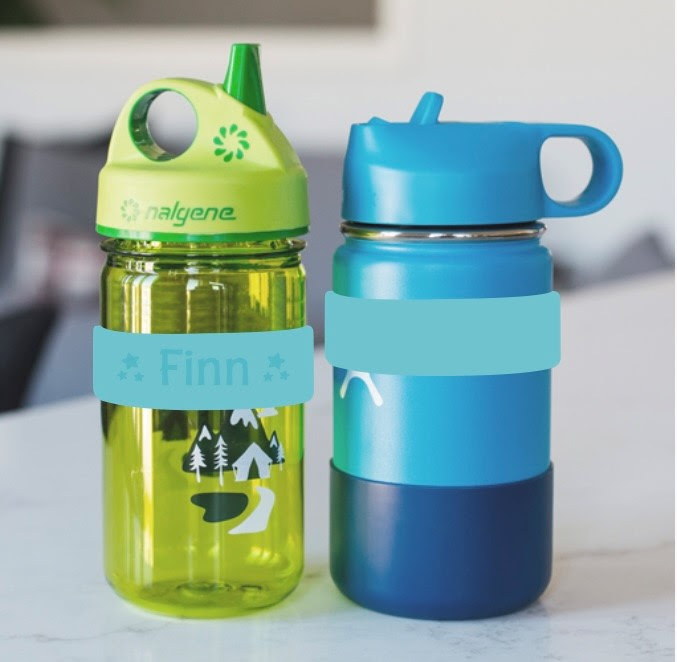 About Mabel's Labels:
Mabel's Labels story begins in 2003, when four busy moms noticed a huge gap in the market for durable kids' labels.

Frustrated by their children's things getting lost, mixed up and leaving home never to return, Julie Cole, Julie Ellis, Cynthia Esp and Tricia Mumby knew they could do better than the scribbles on masking tape that were being passed off as labels. From there, the idea for the product was born: the very best personalized waterproof name labels and tags that were equally cute and durable. Mabel's Labels started humbly out of a basement and has grown to be an award-winning, market-leading company loved by Moms and kids alike.

Today, Mabel's Labels is the best-known brand of durable labels for families, and our growing line of products features baby bottle labels, allergy and medical alert products, sports labels, household labels and seasonal items. They're extremely durable, they're laundry, dishwasher and microwave safe – and they're 100% guaranteed.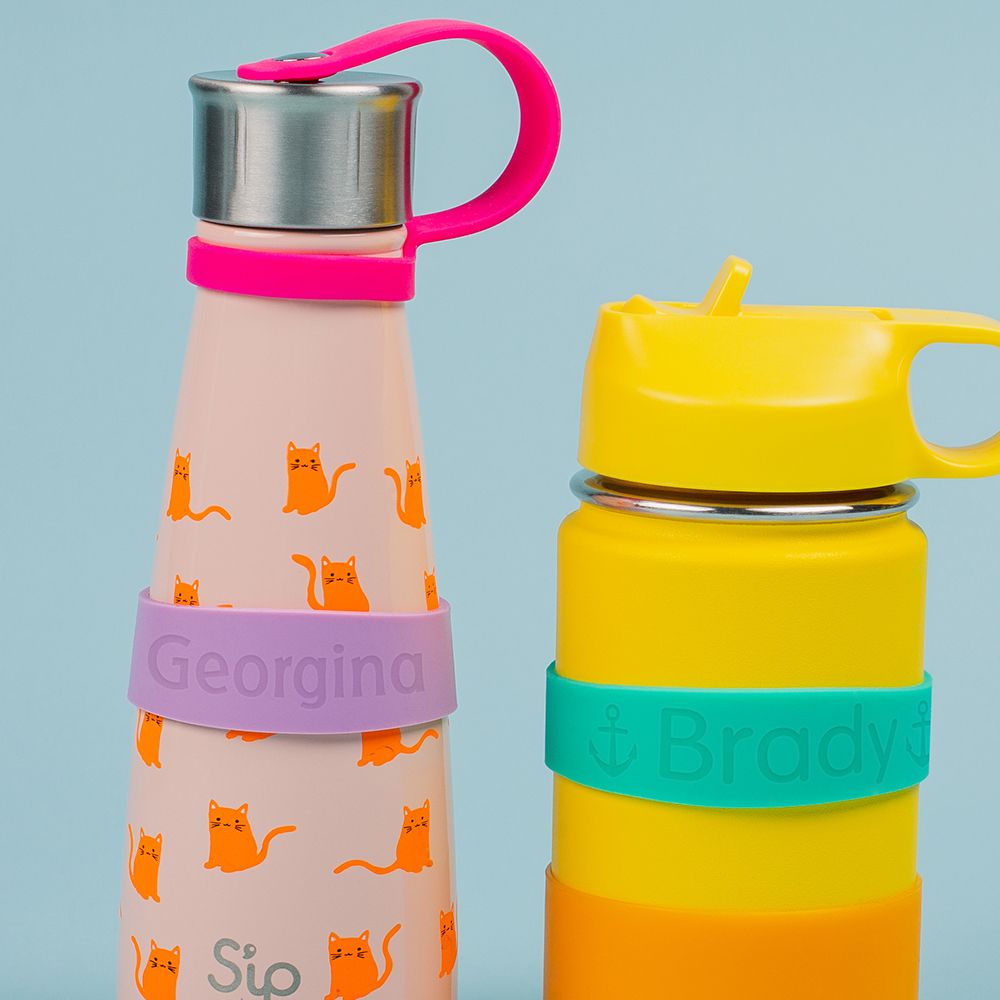 The Water Bottle Bands are also sterilizer-safe, BPA-free, durable and reusable. With font and design customization options, the bands are available in two sizes and six bright colors. Choose 2, 3 or 4 bands per package.
In addition to the new Water Bottle Bands, Mabel's Labels offers a vast collection of durable, waterproof labels & more that are ideal for getting your kids organized for daycare, school, camp or any other activity.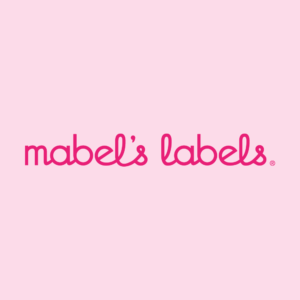 Mabel's Water Bottle Bands are available for purchase on their Website
Stay Socially Connected with Mabel's Labels:
________________________________________________________________________________________________