Dr. Dalton's Premium Dog Treats are the Perfect Training Treats
This post may contain affiliate links or I may have received the product free in exchange for my honest review. See full disclosure for more information.
Whether you have a dog that has been a family member for years and want to spoil them or adopting a new furbaby that will need to be trained – dog treats are in the picture! Of course, as pet parents, we want to make sure the treats we are giving them are healthy and nutritious. Sometimes that requires a lot of package reading! You start reading only to realize there are a lot of big words you can't pronounce and you wonder what on earth?! Not so with Dr. Dalton's Premium Dog Treats!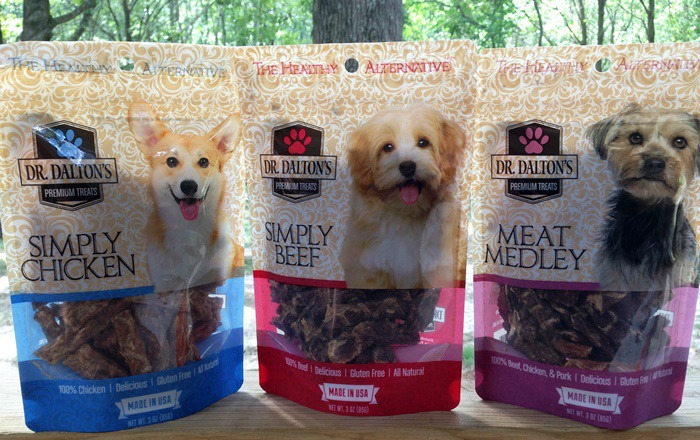 With Dr. Dalton's Premium Dog Treats what you see on the front of the package is exactly what you get! Take a look above! 100% meat is all you see and that is exactly what they are!
Dr. Dalton's Premium Dog Treats are simple, clean, and pawsomely delicious! They are made from high-quality natural beef, chicken and pork. What is better than what they are made of is what is NOT included. These tasty treats do not contain any additives such as sugar, salt, coloring, flavoring, sweeteners, gluten, grain, chemicals and preservatives. They are 100% meat, low in fat, and high in flavor!
At 1 inch long and ½ an inch wide, they are the perfect size for training. You can also break them easily for small portions. You will also appreciate that they are not greasy in the least. I love that I can grab handful for my pocket and be ready on-the-go.
These highly nutritious, gently dried cuts of natural meat are perfectly portioned for ultimate snacking. They provide an irresistible crunchy reward for your dog throughout the day – as part of a training session, or just because.
Dr. Dalton's Premium Treats are Available in 3 Tasty Varieties!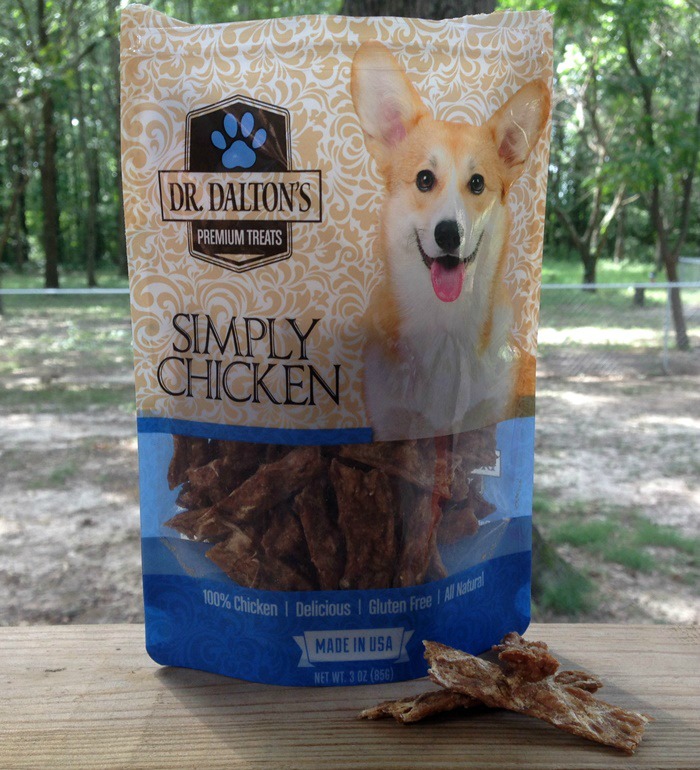 Chicken is always a favorite treat! Dr. Dalton's Simply Chicken is a delicious 100% chicken treat! This delicious treat is gluten free, all-natural, and made in the USA.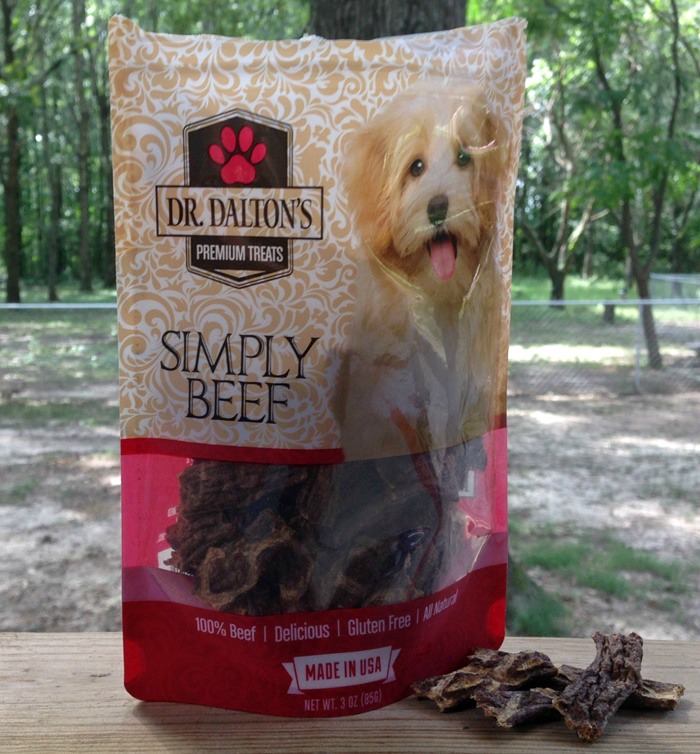 Where's the beef? Dr. Dalton's, of course! This gluten free, all-natural treat is 100% beef and has a delicious flavor dogs are willing to work for! These tasty treats are all-natural, gluten free, and made in the USA.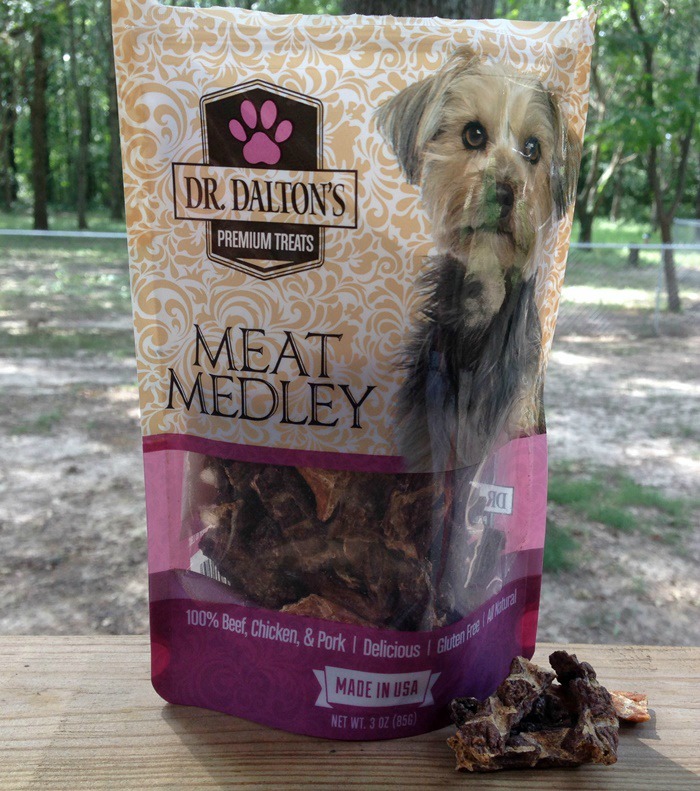 Who says you have to settle for beef or chicken? With Dr. Dalton's Meat Medley, dogs can satisfy their desire for chicken, beef, and pork! It is 100% meat, gluten free, all-natural, and made in the USA!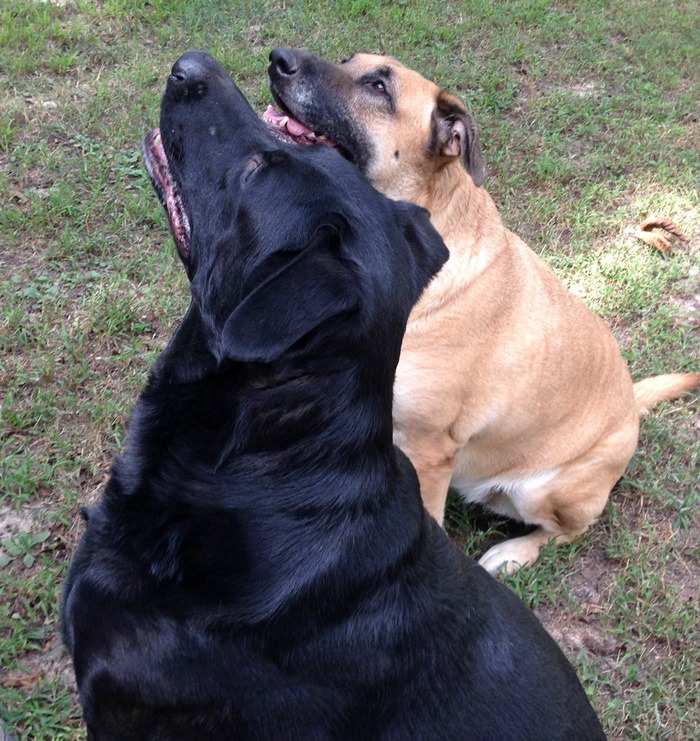 Dr. Dalton's Premium Dog Treats are the Perfect Training Treats!
I am a firm believer in positive reinforcement training. In other words, you reward what they get right and ignore what they do wrong. No punishments! Just praise and treats to help reinforce the right moments! Dogs are willing to work hard for what I call "high value" treats such as Dr. Dalton's 100% meat dog treats and it makes the training so much easier!
Even though my dogs have the basic commands down, we still run through them every few days to reinforce them. Then, of course, there are always new things to learn!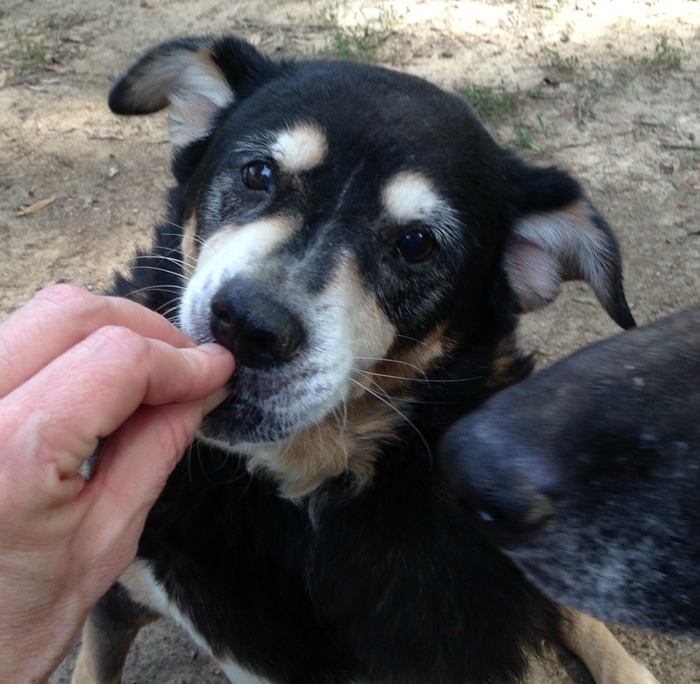 Healthy "Just Because" Treat
Of course, there are the "just because" times you want to offer a treat. This wise, sweet senior gets a lot of "just because" treats! After 14 years, she has all the training down pat!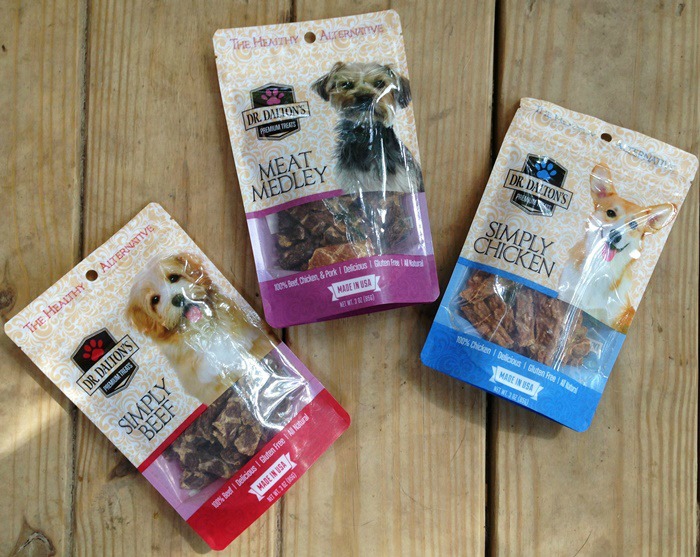 Is your Pup Drooling for these tasty Dr. Dalton's Dog Treats yet?
Visit Dr. Dalton's to learn more and get your pet some of these woofalicious 100% meat dog treats! Your pup is waving his paw to try all three varieties!
Connect socially with Dr. Dalton's