DreamWorks Animation Debuts Fantastical Final Season Trailer for Kipo and the Age of Wonderbeasts
This post may contain affiliate links or I may have received the product free in exchange for my honest review. See full disclosure for more information.
Return to Las Vistas for the final showdown between the Brunch Bunch and Dr. Emilia
Watch 10 all-new episodes exclusively on Netflix October 12
DreamWorks Kipo and The Age of Wonderbeasts will return to Netflix October 12 for its third and final season of the whimsical and action packed series.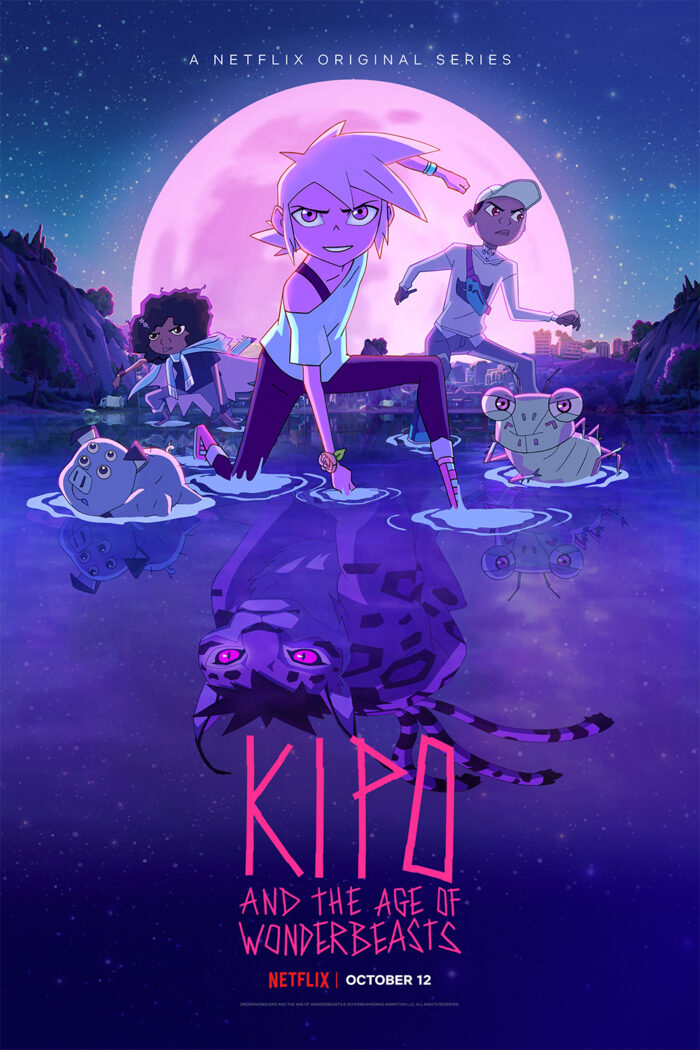 After spending her entire life living in an underground burrow, a young girl named Kipo (Karen Fukuhara) is thrust into an adventure on the surface of a fantastical post-apocalyptic Earth. She joins a ragtag group of survivors as they embark on a journey through a vibrant wonderland where everything trying to kill them is downright adorable.
After dethroning Scarlemagne, Kipo and the Brunch Bunch face a more daunting foe: Dr. Emilia, who plots to eliminate mutekind to make the surface "safe" for humans. But Kipo has an optimistic vision of a world where mutes and humans get along with each other. To achieve that dream, she must lean on her friends and rise to a role she may not be ready for.
To mark the series conclusion, we have the final season trailer to share with you below! DreamWorks
Kipo and the Age of Wonderbeasts
returns to Netflix
October 12
.
The series is created and executive produced by Radford Sechrist (How to Train Your Dragon 2) and executive produced and developed for television by Bill Wolkoff (The Man Who Fell To Earth).
The cast features Karen Fukuhara (She-Ra and the Princesses of Power) as the enthusiastic and curious "Kipo;" Sydney Mikayla (School of Rock) as "Wolf," a weapon-wielding survivor who knows the ins and outs of the surface; Coy Stewart (Agents of S.H.I.E.L.D.) as the happy-go-lucky "Benson;" Deon Cole (black-ish) as "Dave," a talking insect who has the jarring ability to suddenly age a full life cycle without warning; and Dee Bradley Baker (Star Wars: The Clone Wars) as the adorable mutant pig "Mandu". Sterling K. Brown (This Is Us) returns as Kipo's father "Lio Oak;" Dan Stevens (Downton Abbey) as the power-hungry "Scarlemagne;" Jake Green (The Boss Baby: Back in Business) as mod frog "Jamack;" and Amy Landecker (Transparent) returns as the vengeful "Dr. Emilia."