DREO Air Fryer Pro Max 11-in-1 Digital Cooker #MegaChristmas22
This post may contain affiliate links or I may have received the product free in exchange for my honest review. See full disclosure for more information.
As I am now an empty-nester and have been for a couple of years, I have found it hard to dial down my cooking quantity, as it is just me and the dogs today. Portion control becomes harder, and I really don't want to heat up the oven to make a meal for just myself. Well all of that has changed, thanks to my countertop gem…the DREO Air Fryer Pro Max 11-in-1 Digital Cooker.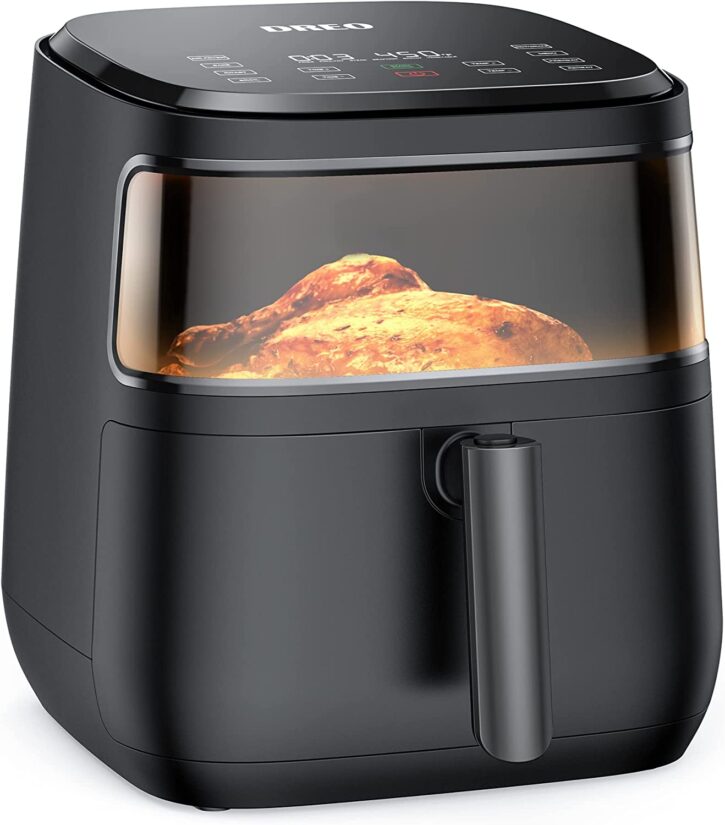 About DREO
Our mission is to make sustainable living more accessible.

Dreo was founded to deliver sustainable innovations that truly benefit people's home lives. Today our products are scattered across the globe with competitive prices and superior performance, making smart home life easier for thousands of people.

We gathered creative and talented people around to bring their new big ideas to our product design and development, with stringent quality assurance tests to ensure that the products we create can stand the test of time.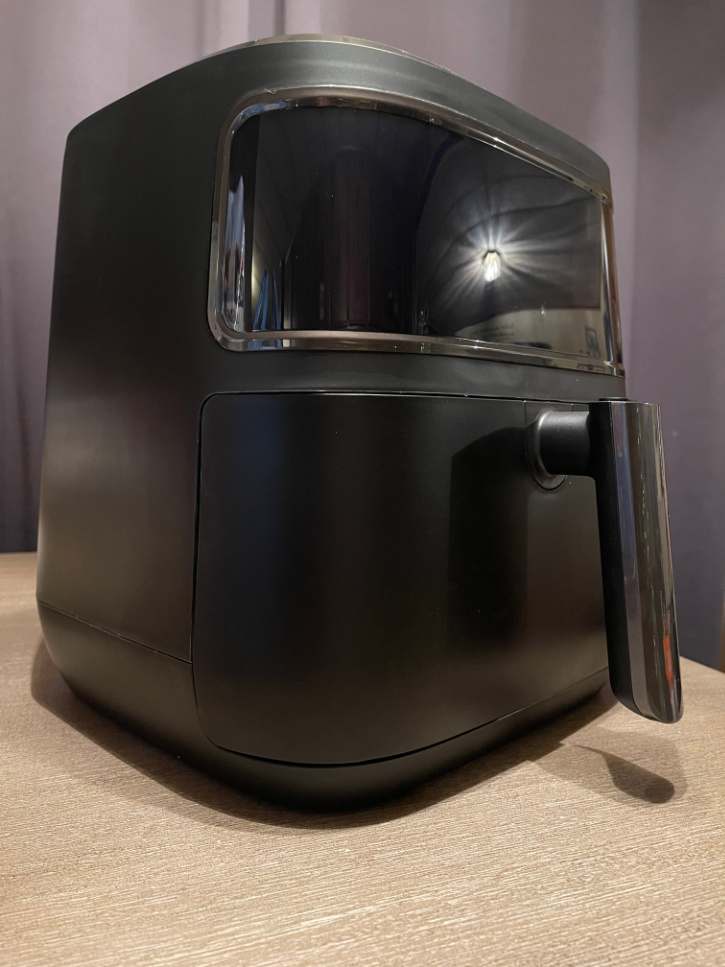 Features include:
360° hot air circulation, visible window
100-450°F industry-leading temperature
Air fry, bake, roast, broil, unfreeze & dehydrate
5 presets, 6 functions to quick start
Perfect for 4-6 people
Easy cleaning with nonstick basket & plate
Dreo Air fryer features a systematic design with an oven-grade smart temperature control system to make the ingredients crispy outside and tender inside. Enjoy healthier food with a better taste thanks to the 360°hot air circulation heating your food evenly.
450°F industry-leading temperature plus the 360°hot air circulation wrap your food in high heat to get it ready quicker with less fuss. A 6.8QT basket serves 3 to 5 people at one go. People with a tight schedule can get their breakfast, lunch and dinner ready in a split second.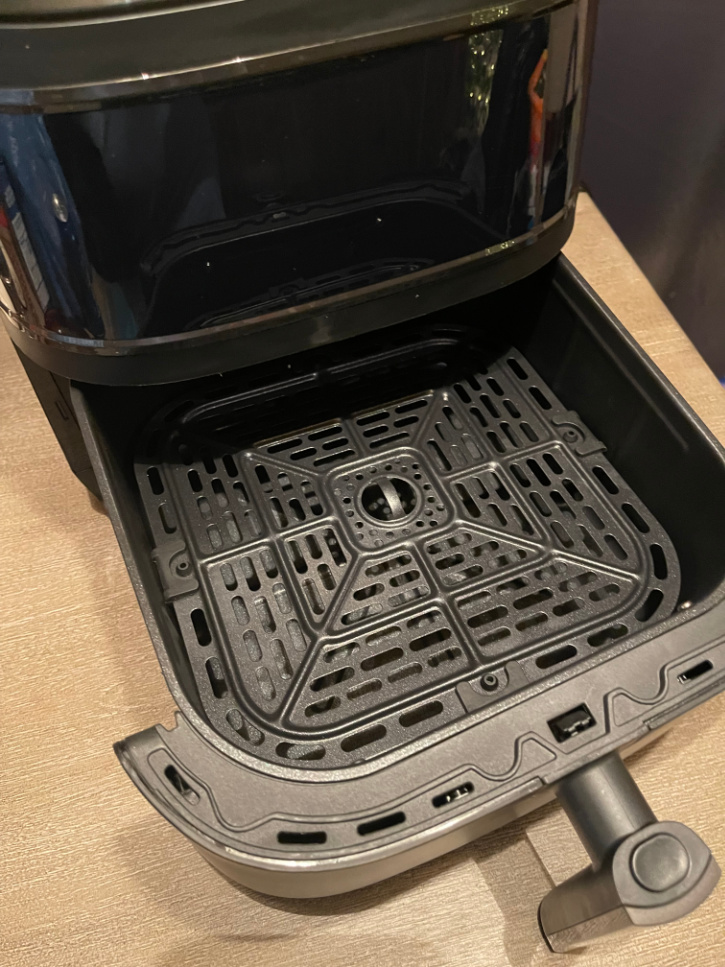 Double-layer insulated basket protects your hands against the heat, while the built-in sensor automatically pauses and resumes heating to avoid overheating. The BPA-free coating makes it non-stick for easier cleaning. Dishwasher-safe design for added convenience.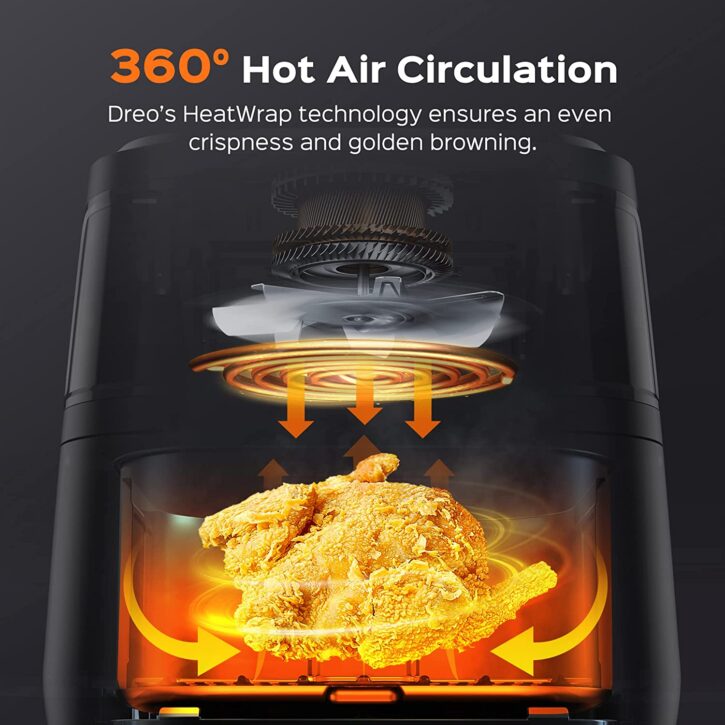 No need to buy another cooking machine for different purposes. Dreo is an all-rounder with a temperature from 100°F to 450°F, 5 cooking modes, and 6 presets. Making yogurt, dries fruit, and roasting steak, poultry as your preferences for a more customizable cooking experience.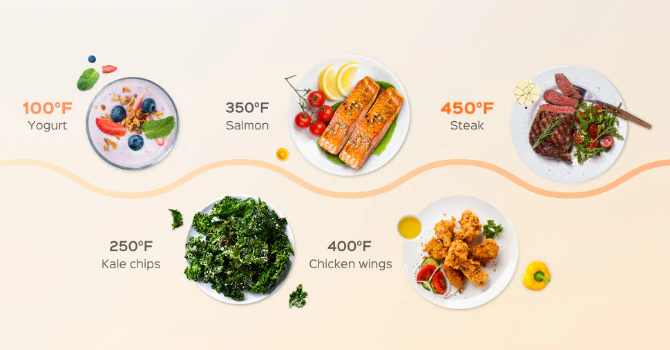 Dreo's one-of-a-kind viewing window with an ergonomic design lets you check your food status anytime without drawing out the basket. Minimize the cooking time and maximize the fun by watching how the ingredients change by the cooking process.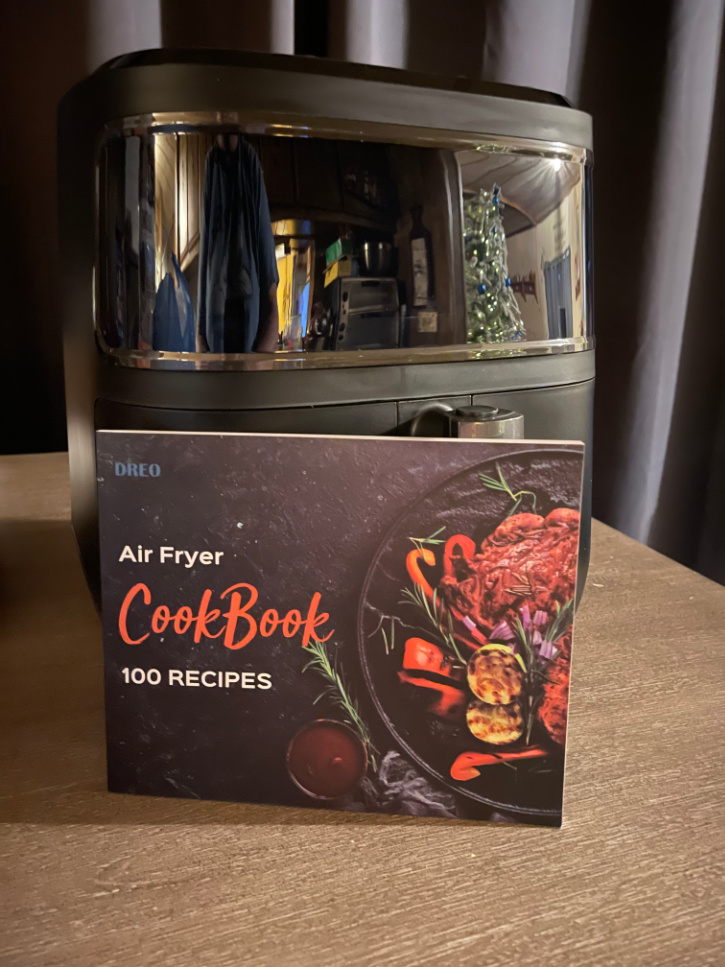 A free cookbook covering entrées, appetizers, desserts, snacks, and side dishes is included in the package. Open the book and get a quick idea to satiate your multi-cuisine food cravings. We will keep updating the e-recipes to bring more flavors to your table.
You can find other amazing products from Dreo including tower fans, dehumidifiers, air fryers and more. Dreo has an exclusive store on Amazon and always shares their amazing deals and price drops!
Stay connected to see what all innovative products DREO has to offer