Enjoy Stunning Holiday Look with King of Christmas Pre-Lit Trees #MegaChristmas22
This post may contain affiliate links or I may have received the product free in exchange for my honest review. See full disclosure for more information.
As we are getting immersed into the holiday season, instead of dusting off the old Christmas tree you have had for years, or messing with the mess of a real tree, transform your holiday this year with a stunning tree from King of Christmas.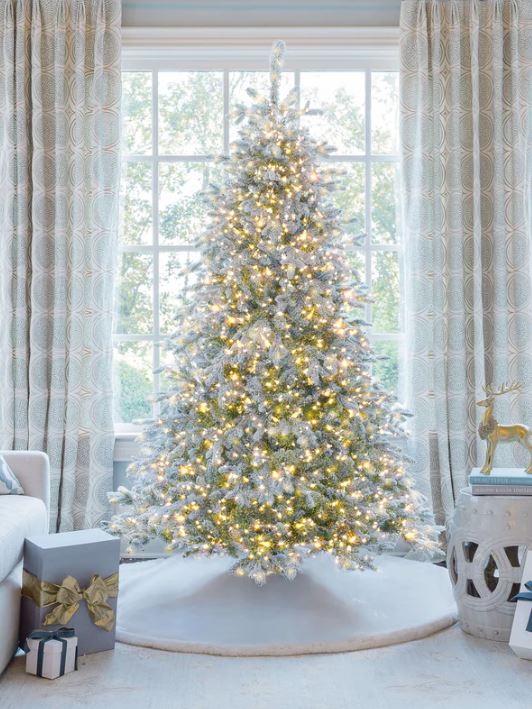 About King of Christmas
We are in the memory making industry, not the retail industry. While we do take pride in offering the highest quality Christmas trees and décor available, it's our vision of helping you create lasting memories with your loved ones that ultimately drives our pursuit of excellence.

When you buy a product from King of Christmas, you are buying true craftsmanship. Every single tree is hand made to perfection, ensuring the highest level of quality and care.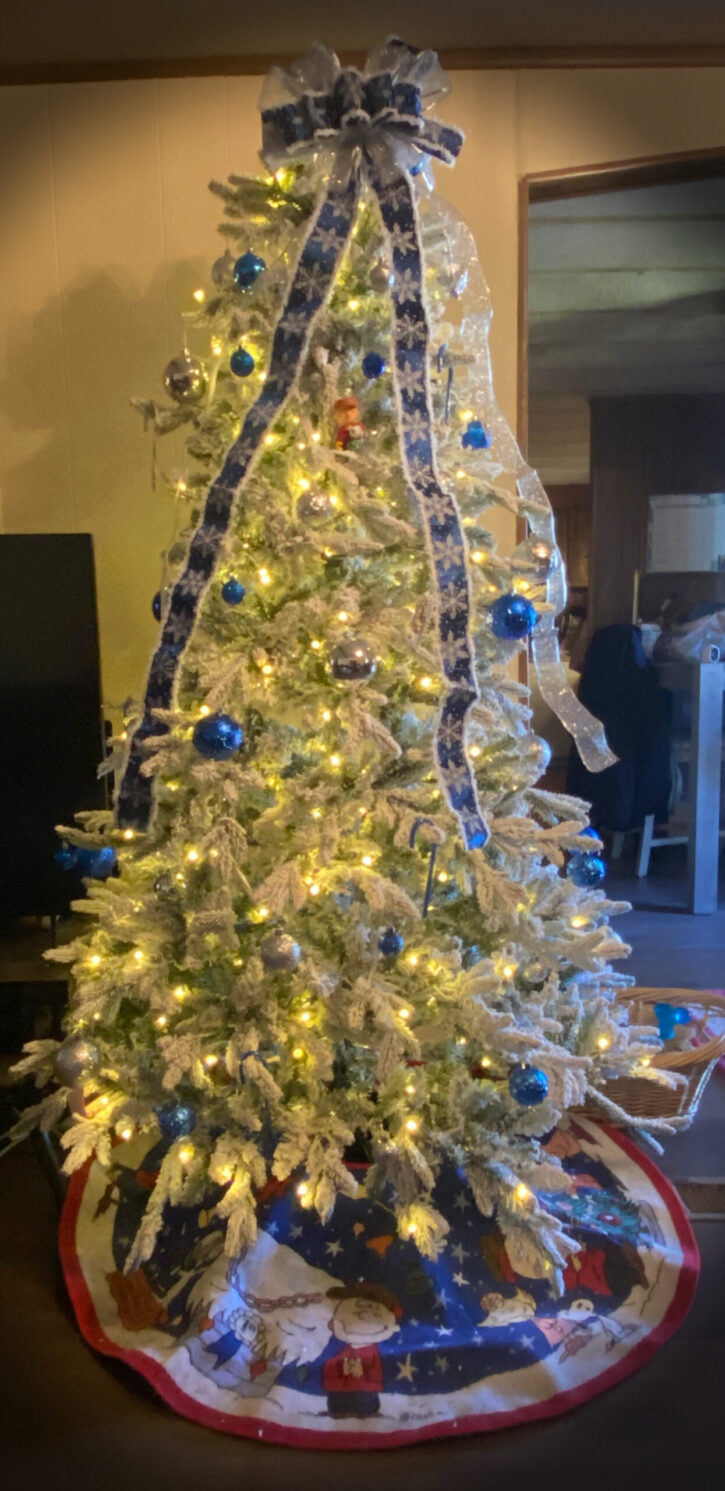 I transformed my look this year, as the tree I had was about 15 years old and gifted to be by my mom. While it has served a wonderful purpose over the years, I was ready and in the market for something new. Something more modern, pre-lit and would fit nicely in my family room, which is the hub of my home.
I selected this King of Christmas 6.5′ Queen Flock with 650 LED lights. It is available in other heights from 7.5′ – 12′, but this height was perfect for my floorplan.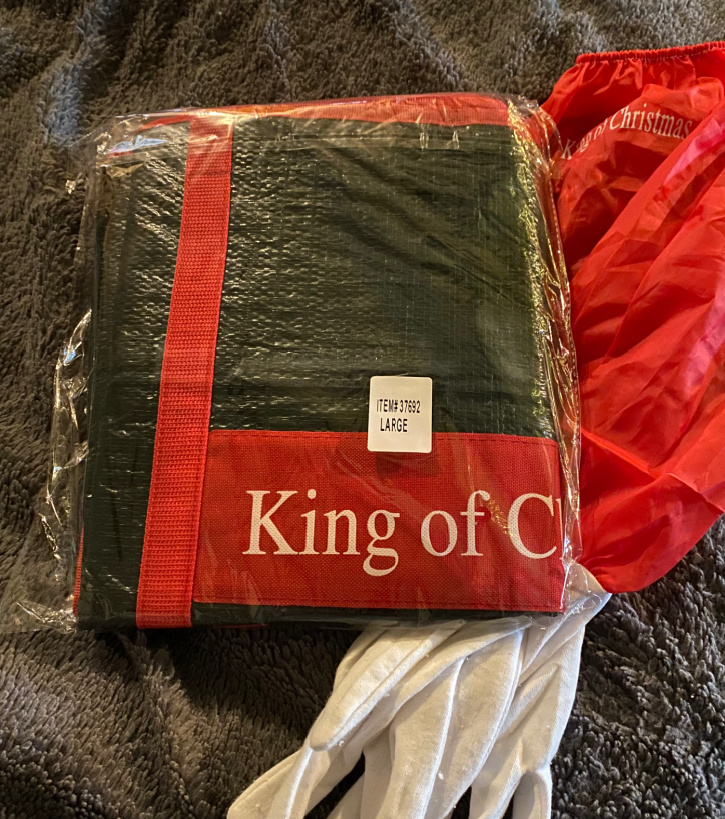 Each tree comes with everything you need to assemble and even store in a storage bag, once the holiday season is over. The tree is full, lush and is pre-snowed to give the outdoor look and I think it is absolutely stunning.
While I love putting up the tree each year, the one thing I always dread is, after putting it together, is fanning out each section to make it look fuller. You could not imagine my excitement when I found that they included protective gloves that are perfect for this task.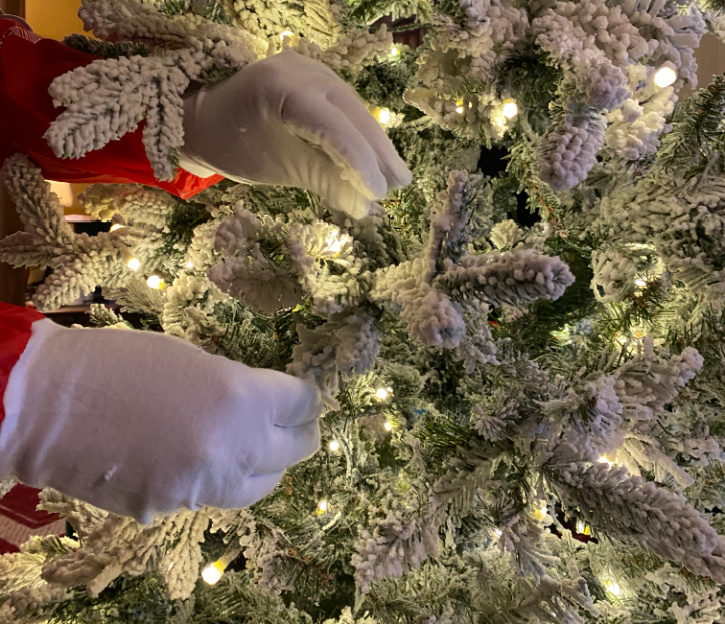 Each section is clearly marked to show you how to put the tree together, including the stand, and once you have made the tree fuller and more lush, simply add your favorite decorations and you are all set.
The LED lights can be controlled to brighten and dim, remain a steady on or off appearance and will last up to 28,000 hours, giving you years of enjoyment and use with your King of Christmas tree.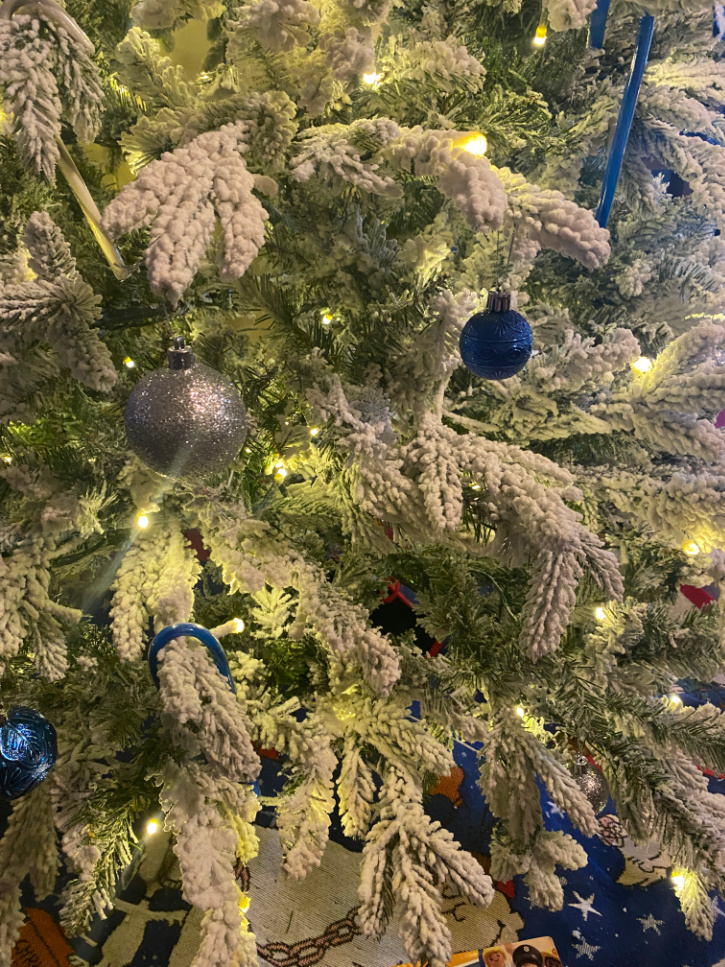 The branches are thick and bring a very beautiful, realistic look. The Queen Flock Christmas tree is part of their premier signature trees. With heavily flocked tips, you can enjoy the look of freshly fallen snow adorning each branch of your tree. So let it snow this holiday season while lounging in your favorite festive PJ's, soaking in the glow of the majestic Queen Flock Tree.
King of Christmas offers free shipping of this tree within the continental U.S. and takes about 1-3 days. This tree is currently on sale for $499.00 and would be a wonderful investment for many years to come.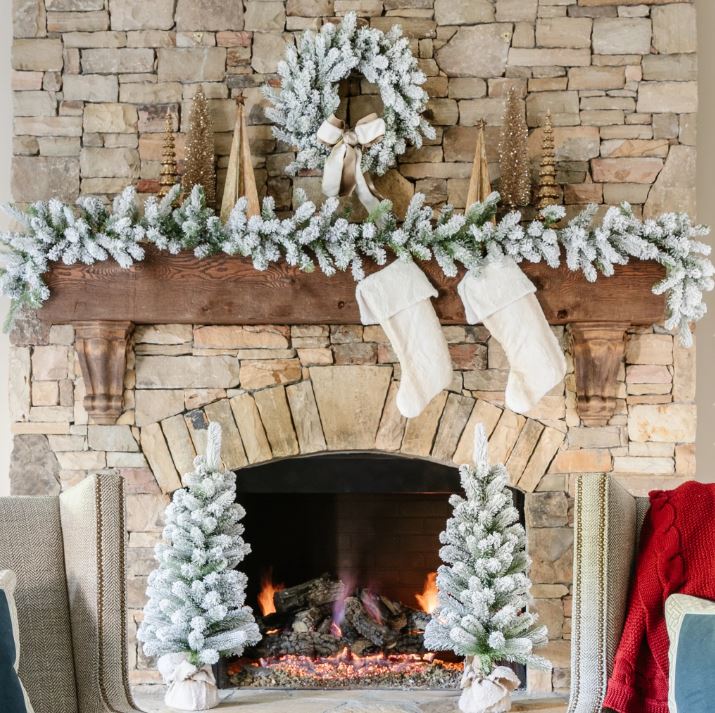 Not only does King of Christmas offer trees, but also other amazing holiday products including wreaths, garlands and many other Christmas accessories. Are you ready to update your tree this year? Get your order in today and start decorating in no time.
Connect socially with King of Christmas to see what sales are offered.
Instagram | Twitter | Facebook | Pinterest
---
We've added King of Christmas to our 2022 Holiday Gift Guide