Dumb Ways Jr. Boffo's Breakfast Fun App for Kids #DumbWaysJR
This post may contain affiliate links or I may have received the product free in exchange for my honest review. See full disclosure for more information.
Disclosure: This post is sponsored by Dumb Ways JR and The Motherhood. Regardless, all opinions are 100% my own.
It today's world, technology is introduced to little ones at an early age with all of the technology available. I find myself on my phone or iPad quite often and the kids are always asking me to play, share and show them what I am doing.
One of my favorite games to play on my iPad is Dumb Ways to Die. My daughter, Hannah, actually introduced me to the game in 2012 and it quickly became our favorite game to play and share. While this was age appropriate for she and I, it was rather hard to explain to the younger ones how it worked. I was excited when Dumb Ways released their Dumb Ways JR. version that gives little ones the chance to play and enjoy, while learning some valuable lessons in the process.
More about Dumb Ways to Die and the development of Dumb Ways JR
The original, highly popular Dumb Ways to Die campaign began as a PSA in 2012, encouraging safe behavior around trains, train stations/platforms and at level crossings. Delivered in an entertaining way, it effectively communicates the message that it's dumb to take risks that can have serious consequences – especially around trains. And the message is getting through. But the graphics are a bit too gory for a younger audience.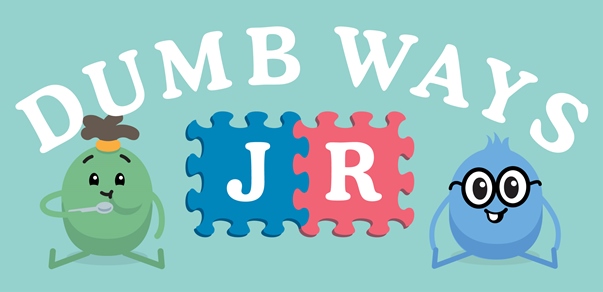 Learned behaviors start young, so Dumb Ways JR aims to introduce safety messages in an educational, age-appropriate way for a new and younger audience – 3- to 7-year-olds. There's no blood and no dying, but just as much fun, and still with safety education.
Four key elements have guided the design of the Dumb Ways JR apps:
1) Child-centered design provides opportunities for children to:
Create or explore different outcomes on different uses of an app
"Own" their play – they feel they're directing the game play
Experience playful explorations and problem solving
Role-play
2) Multi-sensory and multi-modal elements appeal to a range of senses, allowing for gesture, audio, images and animations.
3) The apps provide an appropriate level of challenge so that children develop a sense of mastery, create their own narratives and games using the provided elements, and perform constructing and deconstructing tasks (e.g., combining ingredients to create a meal).
4) They also aim to appeal to children's sense of humor (both anticipated and unexpected) with engaging characters.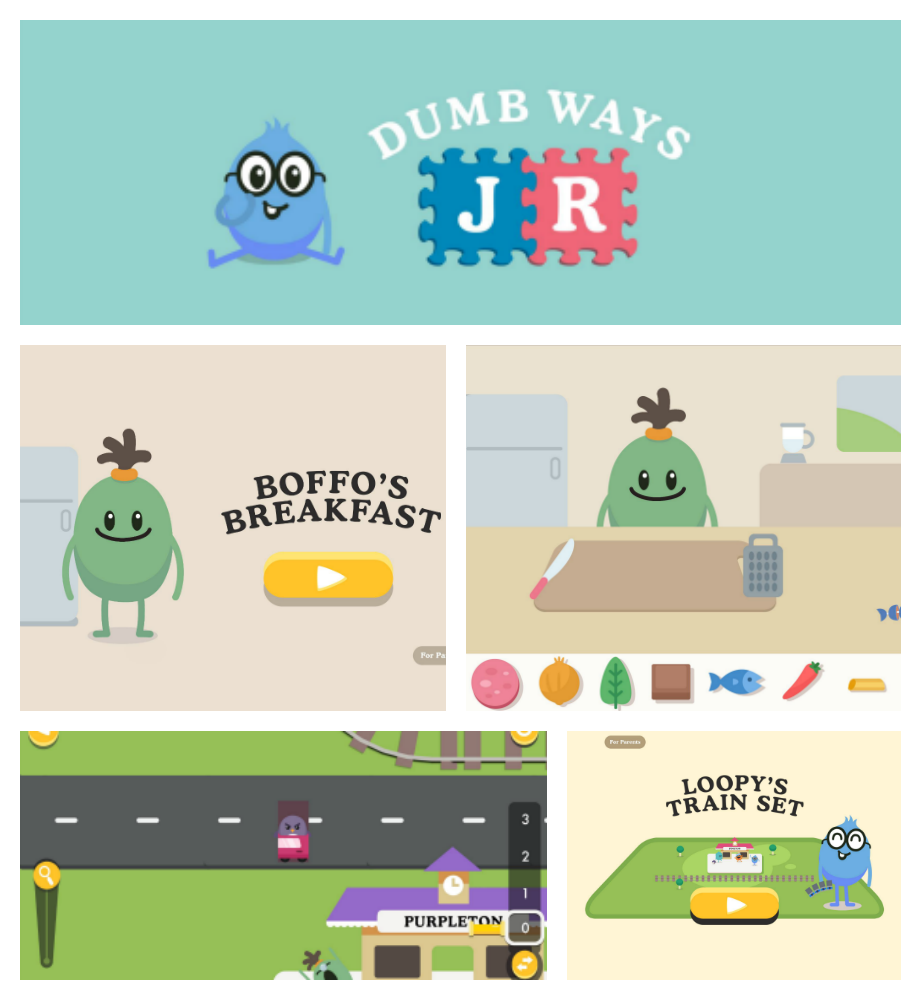 Two new games from Dumb Ways JR. are perfect for little ones ages 3-7. The first of these engaging and colorful apps is Dumb Ways JR Boffo's Breakfast.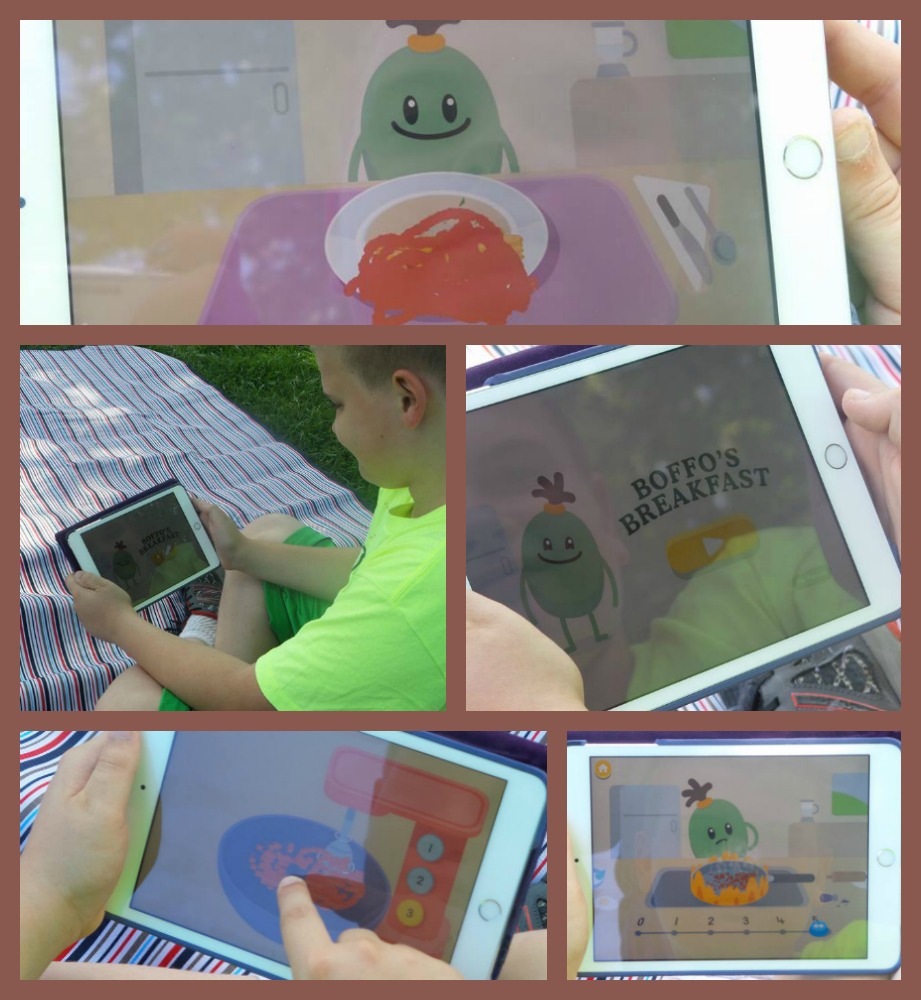 Dumb Ways JR Boffo's Breakfast
In Boffo's Breakfast, Boffo (the younger version of one of the characters in the original Dumb Ways to Die video) is hungry, and the child playing with the app is his personal chef. Children make him an awesome cooked breakfast by chopping and grating ingredients. They can also add sloppy items such as eggs and milk, stir the mixture, cook it, add seasonings, and serve their meal to Boffo. Players are encouraged to experiment with how many different creations they can make for Boffo.

This app engages children in fun, imaginative play where players can create endless food mash-ups for a hungry Boffo.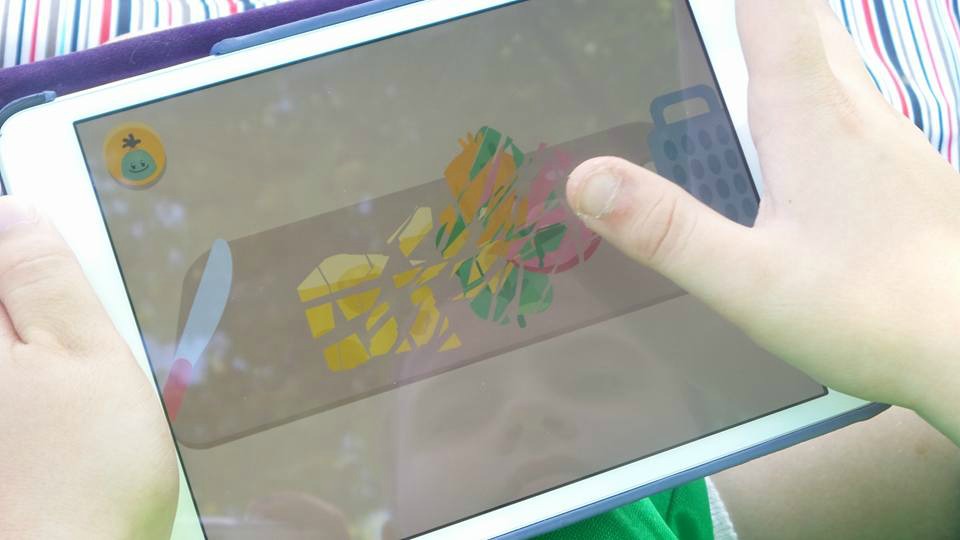 Watch Boffo react when he bites into a whole chilli or when weird ingredients are combined – sprinkles with eggs just don't go well together!  Kids think it's hilarious when Boffo screws his face up to combinations he doesn't like. Players create fun meals from 20 ingredients, learn about food combinations and experiment as they tap, stir, mix and swipe.
Children can learn about various aspects of kitchen safety in the app such as when Boffo gets worried when the heat is too high on the stove cooktop.
Boffo's Breakfast is currently available for your mobile device in the Apple iTunes Store and Google Play.
The second of these engaging and colorful apps is Dumb Ways JR Loopy's Train Set.
Dumb Ways JR Loopy's Train Set

With train safety at the core of Dumb Ways to Die, and trains having universal appeal for both young boys and girls, creating an app centered on a train network seemed logical.
In Loopy's Train Set, players can select from two modes of play: Drive or Build. In Drive mode, children interact by using onscreen controls to drive Loopy's train around a prebuilt track. The design encourages children to create their own narratives as they assist passengers to board and exit the train as well as select the train speed and more points to alter the route.
In Build mode, the children are the makers. They create their own train track by arranging and connecting different-shaped pieces of track. They can also add items such as houses, trees and animals to their scene. After they have built some track, players can drive the train along it.
Children can learn about various aspects of train safety in the app such as the characters cannot cross the tracks and the boom gates at the level crossings automatically come down when the train approaches.
Loopy's Train Set is currently available for your mobile device in the Apple iTunes Store and Google Play.
After downloading each app, Jeffery spent a good amount of time playing and exploring with each one. One of his favorite parts about Boffo's Breakfast was mixing the ingredients and then topping them with colorful toothpaste. My favorite parts were Boffo's reaction at the end of each meal and how it gives Jeffery a sense of what goes on in the kitchen and even teaching him some safety tips.
Both are targeted to little ones ages 3-7, but trust me when I say, I have had as much fun playing with these apps as the kids have.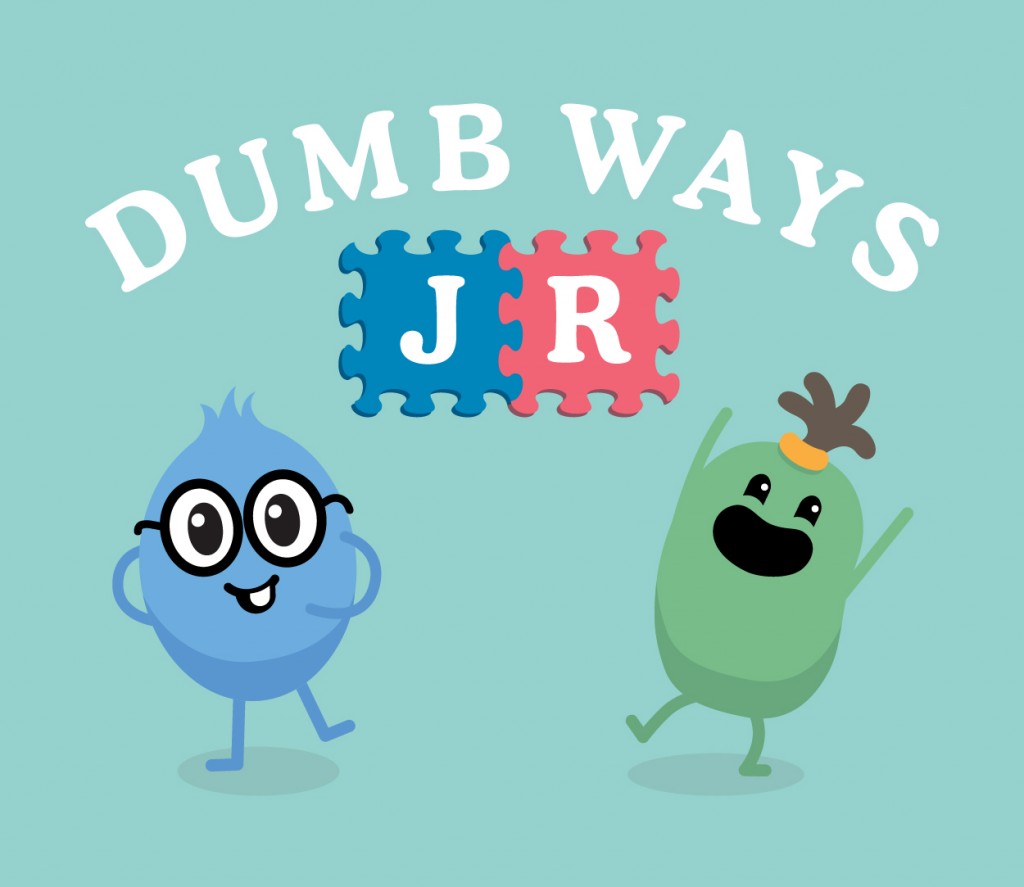 Be sure to stay connected fully with Dumb Ways to Die and Dumb Ways JR online for more game information.
Dumb Ways to Die Website | Dumb Ways to Die Facebook | Dumb Ways JR Website | Dumb Ways JR Facebook | Dumb Ways JR Instagram