My GIANT trip to LA for Red Carpet Premiere of Disney's The BFG #TheBFGEvent #FutureWormEvent
This post may contain affiliate links or I may have received the product free in exchange for my honest review. See full disclosure for more information.
The BFG

I am heading to LA in just over a week to walk the red carpet with some of the cast and crew from Disney's newest release, "The BFG"!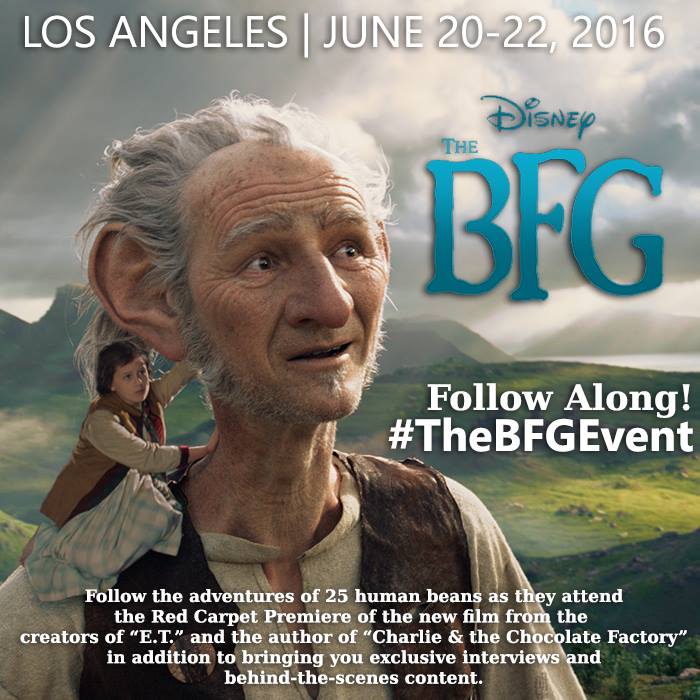 Based upon the classic novel written by Roald Dahl, this movie is directed by Steven Spielberg and introduces us to the world of a friendly giant with an even bigger, friendlier heart.
Directed by three-time Academy Award® winner Steven Spielberg ("Bridge of Spies," "Schindler's List," "Saving Private Ryan") from a screenplay by Melissa Mathison ("E.T.: The Extra-Terrestrial," "The Black Stallion") based on the best-selling novel by Roald Dahl, "The BFG" stars three-time Tony Award® and two-time Olivier Award winner Mark Rylance ("Bridge of Spies," "Wolf Hall"), newcomer Ruby Barnhill, Penelope Wilton ("The Best Exotic Marigold Hotel," "Downton Abbey"), Jemaine Clement ("Rio 2," "The Flight of the Conchords"), Rebecca Hall ("The Gift," "Iron Man 3"), Rafe Spall ("The Big Short," "Prometheus") and Bill Hader ("Inside Out," "Trainwreck"). The film is produced by Spielberg, Frank Marshall ("Jurassic World," "The Bourne Ultimatum") and Sam Mercer ("Snow White and the Huntsman," "The Sixth Sense") with Kathleen Kennedy ("Star Wars: The Force Awakens," "Lincoln"), John Madden ("The Best Exotic Marigold Hotel," "Shakespeare in Love"), Kristie Macosko Krieger ("Bridge of Spies," "Lincoln"), Michael Siegel ("Charlie and the Chocolate Factory," "Rise of the Guardians"), Frank Smith and Naia Cucukov serving as executive producers.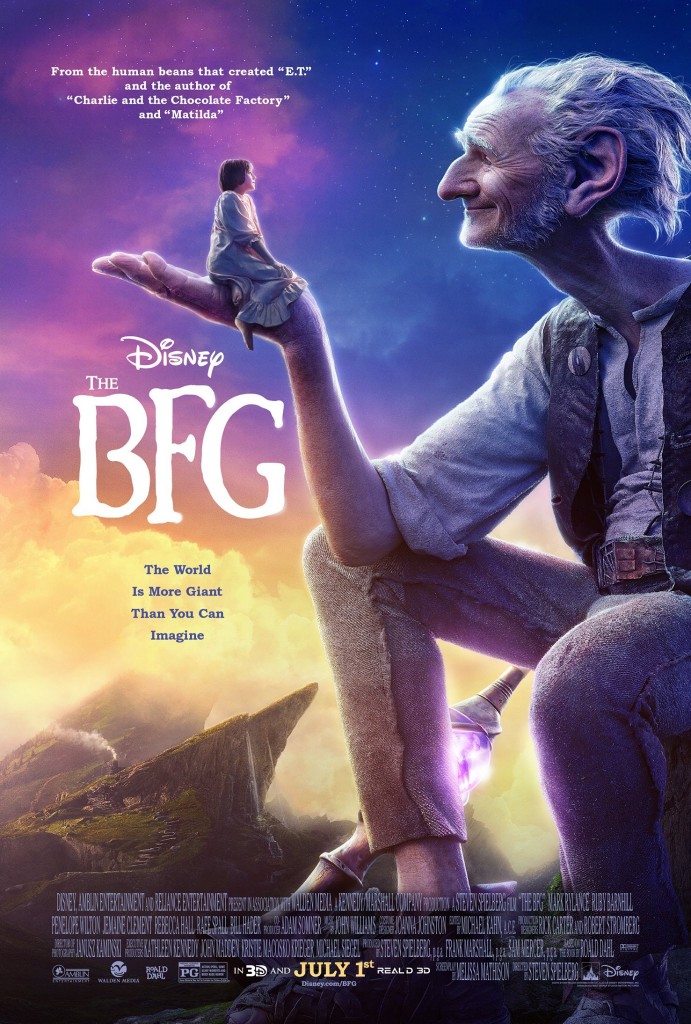 Roald Dahl's "
The BFG
" (Big Friendly Giant) was first published in 1982 and has been enchanting readers of all ages ever since. Dahl's books, which also include "Charlie and the Chocolate Factory," "James and the Giant Peach" and "Matilda," are currently available in 58 languages and have sold over 200 million copies worldwide. Originally created as a bedtime story, "The BFG" was Dahl's own favorite of all his stories. "It was very important for us to be loyal to the language," says Spielberg, "and the great writer Melissa Mathison, who also wrote 'E.T.: The Extra-Terrestrial,' wrote '
The BFG
.'"
Be sure to stay fully connected as more BIG news about The BFG via

"The BFG" opens in U.S. theaters on July 1, 2016, the year that marks the 100th anniversary of Dahl's birth.
Future-Worm!
Also, while I am there, I will get a chance to see an ALL-New screen from a new show coming to Disney XD – Future-Worm!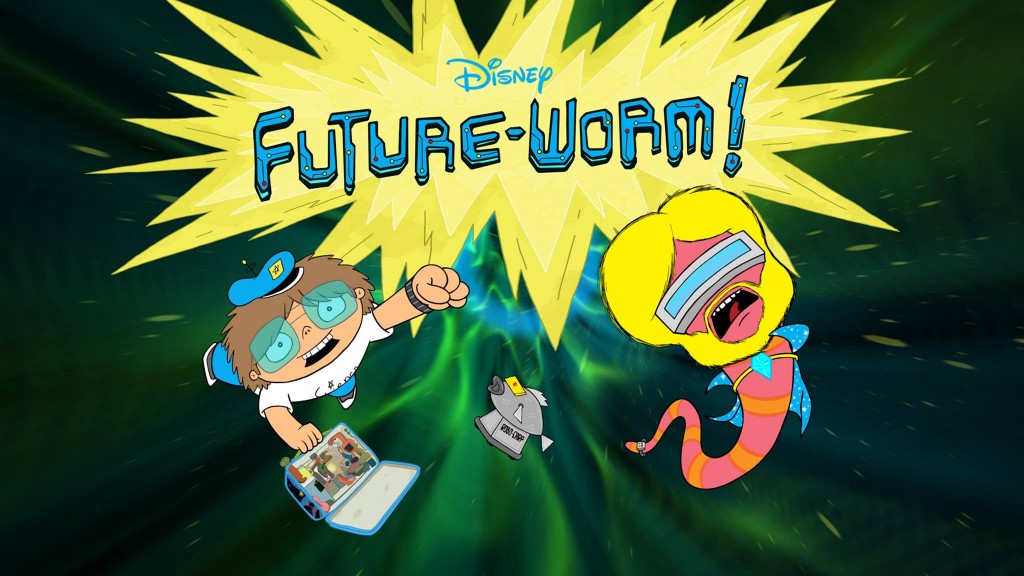 Created and executive produced by Emmy Award-winner Ryan Quincy ("South Park") and premieres later this summer. "Future-Worm!" is an offbeat comedy adventure that follows Danny (voice by Andy Milonakis), an optimistic 12-year-old who creates a time machine lunch box and befriends Future Worm (voiced by James Adomian), a fearless worm from the future with titanium-enforced abs.
Future-Worm! will premier on Disney XD in August, 2016!
QUEEN OF KATWE
As if that wasn't enough, we also get to take in a private screening of QUEEN OF KATWE starring Lupita Nyong'o and David Oyelowo.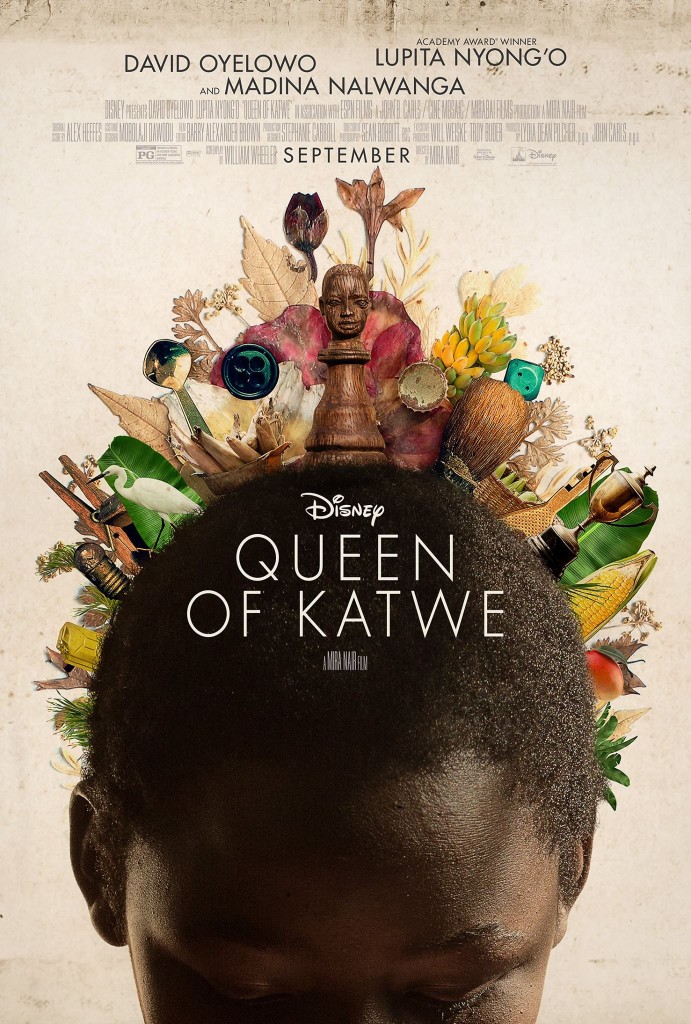 "Queen of Katwe" is the colorful true story of a young girl selling corn on the streets of rural Uganda whose world rapidly changes when she is introduced to the game of chess, and, as a result of the support she receives from her family and community, is instilled with the confidence and determination she needs to pursue her dream of becoming an international chess champion. Directed by Mira Nair ("Monsoon Wedding") from a screenplay by William Wheeler ("The Hoax") based on the book by Tim Crothers, "Queen of Katwe" is produced by Lydia Dean Pilcher ("The Darjeeling Limited") and John Carls ("Where the Wild Things Are") with Will Weiske and Troy Buder serving as executive producers. The film stars Golden Globe® nominee David Oyelowo ("Selma"), Oscar® winner and Tony Award® nominee Lupita Nyong'o ("12 Years a Slave") and newcomer Madina Nalwanga.

For 10-year-old Phiona Mutesi (Nalwanga) and her family, life in the impoverished slum of Katwe in Kampala, Uganda, is a constant struggle. Her mother, Harriet (Nyong'o), is fiercely determined to take care of her family and works tirelessly selling vegetables in the market to make sure her children are fed and have a roof over their heads. When Phiona meets Robert Katende (Oyelowo), a soccer player turned missionary who teaches local children chess, she is captivated. Chess requires a good deal of concentration, strategic thinking and risk taking, all skills which are applicable in everyday life, and Katende hopes to empower youth with the game. Phiona is impressed by the intelligence and wit the game requires and immediately shows potential. Recognizing Phiona's natural aptitude for chess and the fighting spirit she's inherited from her mother, Katende begins to mentor her, but Harriet is reluctant to provide any encouragement, not wanting to see her daughter disappointed. As Phiona begins to succeed in local chess competitions, Katende teaches her to read and write in order to pursue schooling. She quickly advances through the ranks in tournaments, but breaks away from her family to focus on her own life. Her mother eventually realizes that Phiona has a chance to excel and teams up with Katende to help her fulfill her extraordinary potential, escape a life of poverty and save her family.
Here is the first sneak peek of Queen of Katwe for your viewing pleasure
Disney's "Queen of Katwe" will open in U.S. theaters on September 23, 2016. Be sure to stay connected socially for all of the latest movie news and release info
Be sure to follow along with me on the red carpet as we watch stars, movie crew and more galore!