Ease Those Muscle Aches With Sharper Image Powerboost Move Portable Massager
This post may contain affiliate links or I may have received the product free in exchange for my honest review. See full disclosure for more information.
Our lives are surrounded by stress! Whether stressors stem from work, relationships, or health conditions; they can impede both our physical and emotional health. Luckily, Sharper Image® offers 4 innovative PowerBoost massagers that will help your readers combat those stressors and promote self-care. Self-care practices involve nourishing the mind and body in order to improve one's overall well-being.
Massage therapy, specifically, is a highly beneficial method of self-care, known to help reduce stress, increase relaxation, manage pain, boost the immune system, and improve physical fitness. However, traditional massage therapy is frequently costly and time consuming.
I know being older I have all the aches and pains that come with it, and I don't feel like spending the time and money to get a massage outside of my home. The Powerboost Move massager is just the thing I need to massage all my sore muscles after a hard day in the comfort of my own home.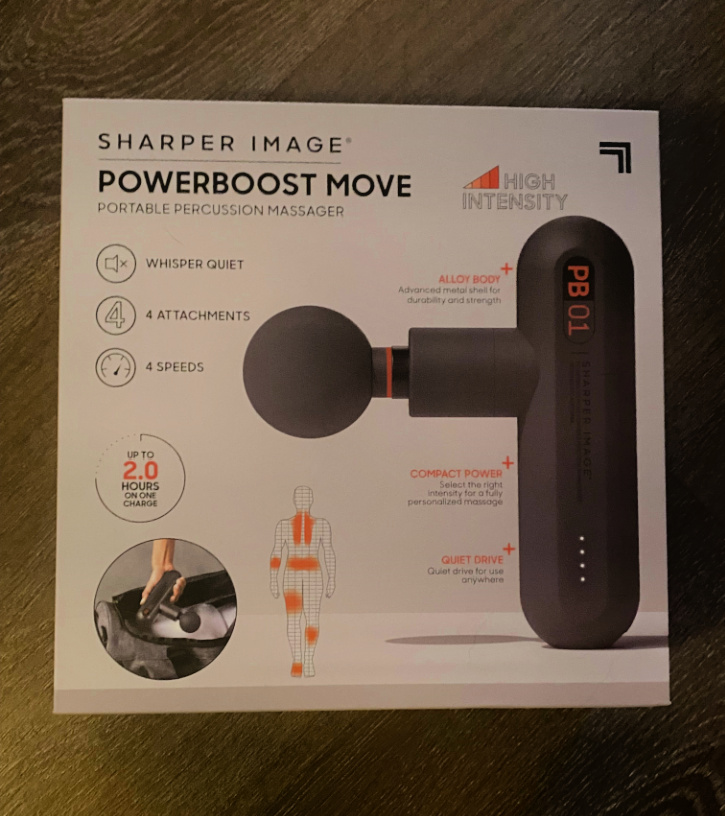 About Sharper Image:
SharperImage.com offers consumers an engaging way to find the latest home electronics, air purifiers and other lifestyle products. Designed to be the ultimate shopping experience, our web site is both state of the art and easy to use, with informative video clips, customer product ratings and reviews, convenient order tracking and access to real-time, toll-free customer support. SharperImage.com continues the tradition of fun, innovation and excitement that Sharper Image originated in 1977. Relaunched in 2010, SharperImage.com and catalog are owned and operated by Camelot Venture Group. Please continue to visit our site and follow us on social media for the newest products, trends and special offers.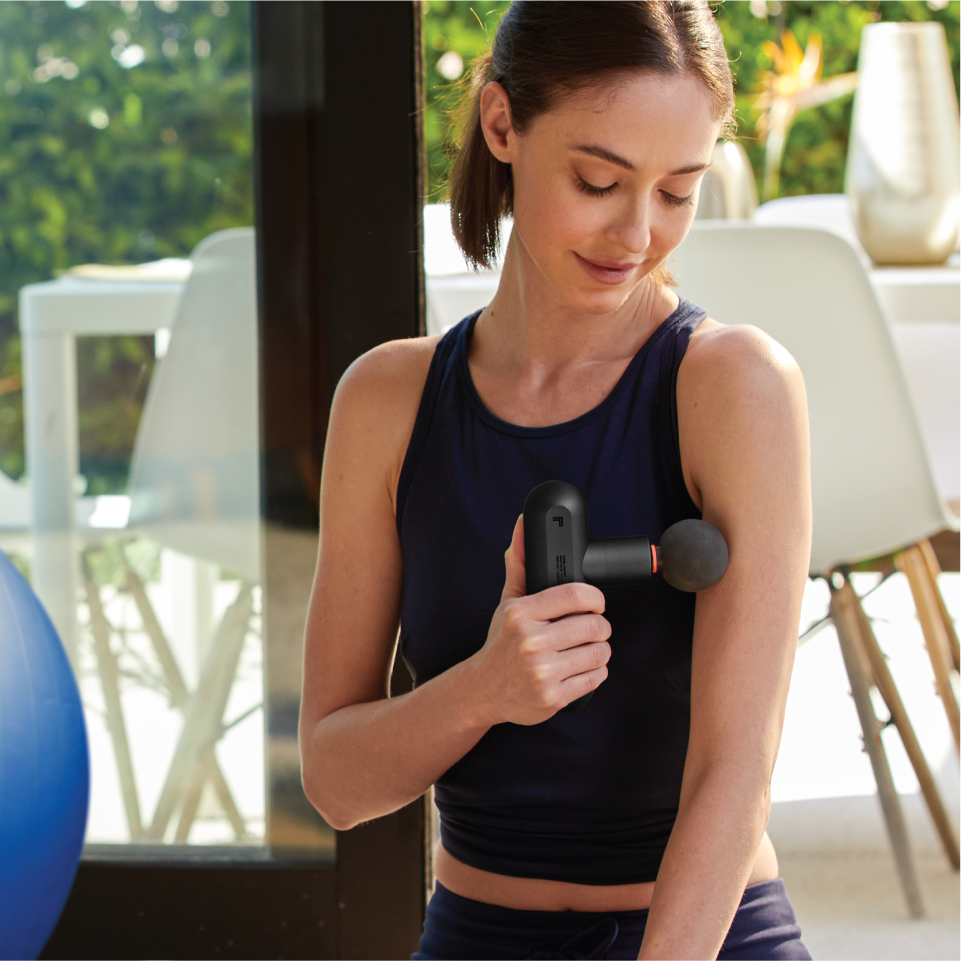 The PowerBoost Move Massager is a travel-sized post-workout recovery sidekick, perfect to take on-the-go. It is compact in size and lightweight which makes it easy to bring to the gym, sports practice, or on vacation for quick relief anytime, anywhere. It has 5 speed settings and 4 interchangeable attachment nodes.
Get back in the game more quickly without worry of stiff muscles. Sharper Image Powerboost Move massager is the post-workout recovery tool you need and the muscle repairer you deserve. This state-of-the-art massage gun uses percussion to target sore muscles and tight knots, helping you unwind after a long workout. Your massage is fully customizable. Change the strength of the percussion to suit your body's needs and help break up lactic acid before your next workout.
The nodes loosen tight or stiff muscles to reduce soreness and get you back in the game quicker. Its whisper-quiet with low vibration on the ergonomic handle, so it's the most comfortable massage gun you will find anywhere. Take it with you to the gym, on vacation, or to your next game. Change up your massage by swapping out the nodes. Use the flat one to cover more surface area or pinpoint a trouble spot with the cone attachment. Whichever you choose, you will get a customized massage every single time.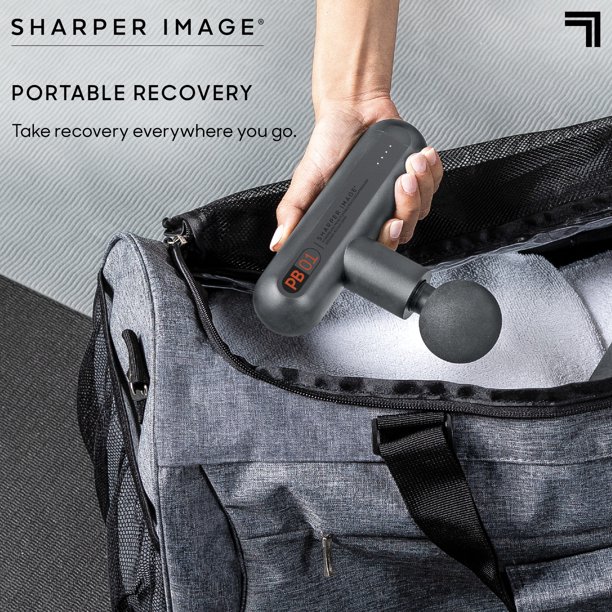 The PowerBoost Move Massager is available in 4 colors for a MSRP of $89.99 at Bed, Bath and Beyond and Walmart.
Stay Socially Connected to Sharper Image: