Edge Brand Batman and Superman Boys 2 Piece 3D Muscle Flotation Vests
This post may contain affiliate links or I may have received the product free in exchange for my honest review. See full disclosure for more information.
School is out, summertime is here for us and we are ready to hit the pool for some swimming and outdoor fun. While my daughter seemed like a fish out of water from an early age, the rest of my family was not so brave when it came to the pool. Jaxon was leery of the water and has been struggling to get in. We are taking every precaution and lots of patience to assure that he is able to confidently take a step into the water at his pace. Edge Brand Batman and Superman Boys 2 Piece 3D Muscle Flotation Vests are the perfect answer to helping Jaxon.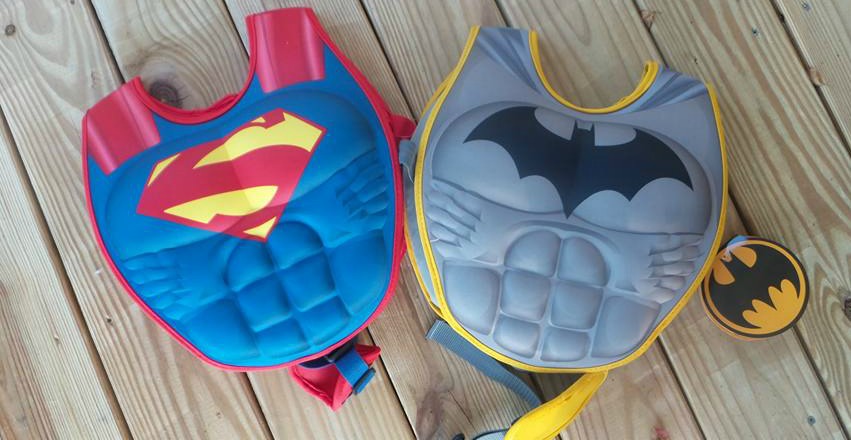 These innovative swim-aids won't just help keep my superhero afloat, but will turn him into a full-fledged member of the Justice League! He loves Batman and Superman and is excited to try these out.
The vest is made from quality durable material and has an elastic strap for a custom secure fit and provides superior buoyancy for added safety. These vests are a part of the 3-step Swim Phase learning to swim program. This vest is in Swim Phase 2, which provides support while children learn to balance and paddle. This is the perfect phase for him. He will have more confidence in taking to the steps and even the shallow end, all by himself, all while feeling empowered like one of his favorite superheroes.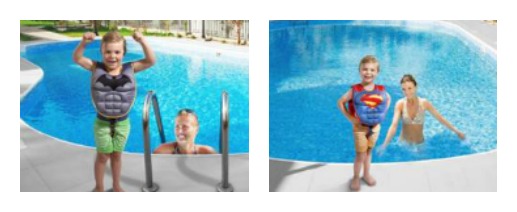 Both vests are available at Toys 'R Us and are perfect for your litter swimmers-to-be. They are priced perfectly and will give your little superhero the strength and confidence they need to stay afloat all swimming season. If they are anything like Jaxon, they will want to wear it around the house, even when not swimming.
I cannot wait for the rain to clear up in your area so Jaxon can try this out at our local pool. I will come back and share some photos of him in action showing my own little superhero. Comment below and tell me which vest your little one would love more.