Educational Game of Skill Mini Monster
This post may contain affiliate links or I may have received the product free in exchange for my honest review. See full disclosure for more information.
HABA USA Game of Skill Mini Monster – Learning While Having Fun
The Mini Monster Game of Skill by HABA USA will entertain children all while improving their dexterity, patience, and concentration! They won't even notice how much they are improving their skills while they are busy playing!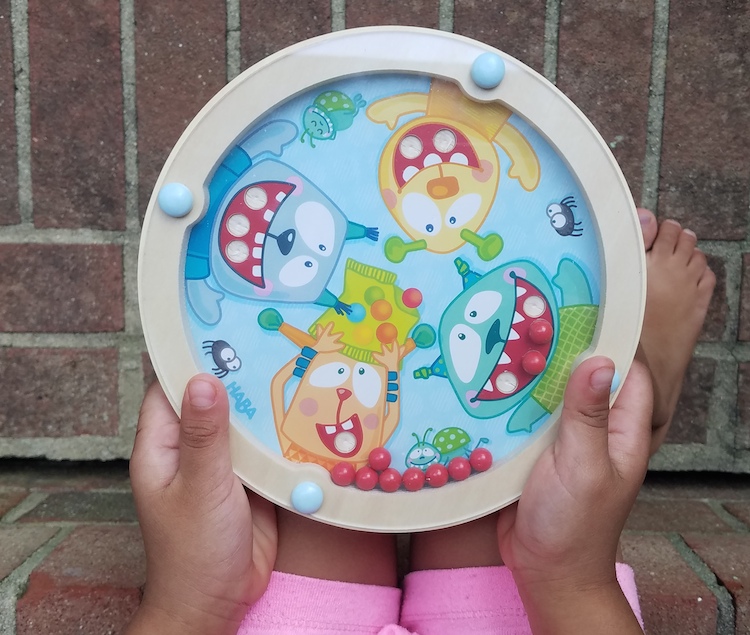 How to Play
By tilting, wiggling, and shifting the circular wooden game, the object is to get all the red beads in the monster's mouths. It takes concentration and skill to not only get the little red beads into the mouths of the mini monster's but also to KEEP them in the mouth while successfully completing the game! Once all the red beads are in place, the child has won the game! It is harder than it looks!
My Thoughts
I love how this is an individual QUIET game. My daughter (age four), will sit quietly for a long while playing. Well, quiet until she has won! Ha! It is a great little toy to bring in the car with us to keep her occupied with something other than electronics.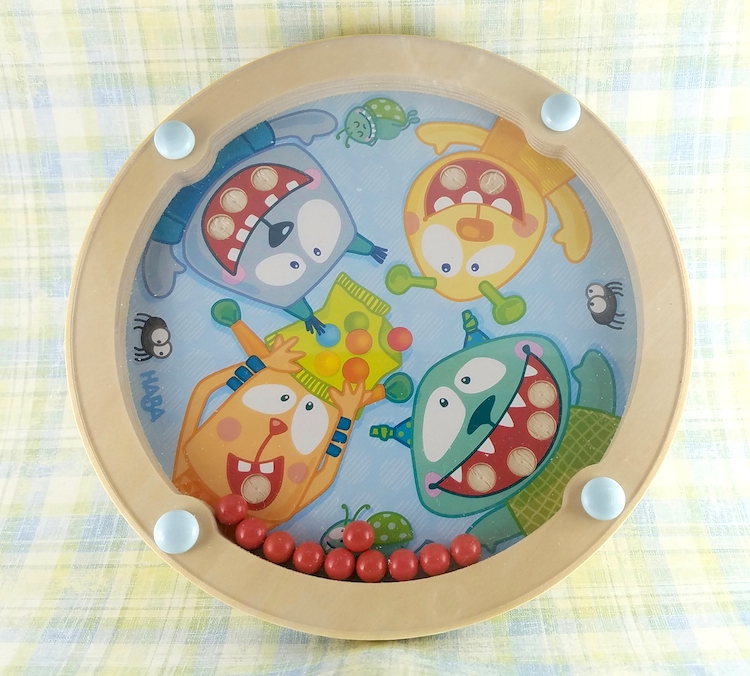 She was sitting next to me while I typed this and saw the photo above. She told me I must not have been playing it right because the red balls are supposed to go in the holes… not on the bottom. She really does love the HABA USA Game of Skill Mini Monster!
Check out this and other educational games and toys by HABA USA!
Connect on Social Media