eniTAB360 Tablet Holder is the Perfect Traveling Companion
This post may contain affiliate links or I may have received the product free in exchange for my honest review. See full disclosure for more information.
I travel quite a bit and always take my tablet with me for reading or working. However, sometimes I would love to be able to set it down or prop it up. Holding on to it for long periods of time has a tendency to make my arms ache and if I need to jot down notes it is near impossible. After a few times of wrestling with this, I decided to search for a tablet holder that would work with my needs but not be too bulky such as the eniTAB360 Tablet Holder!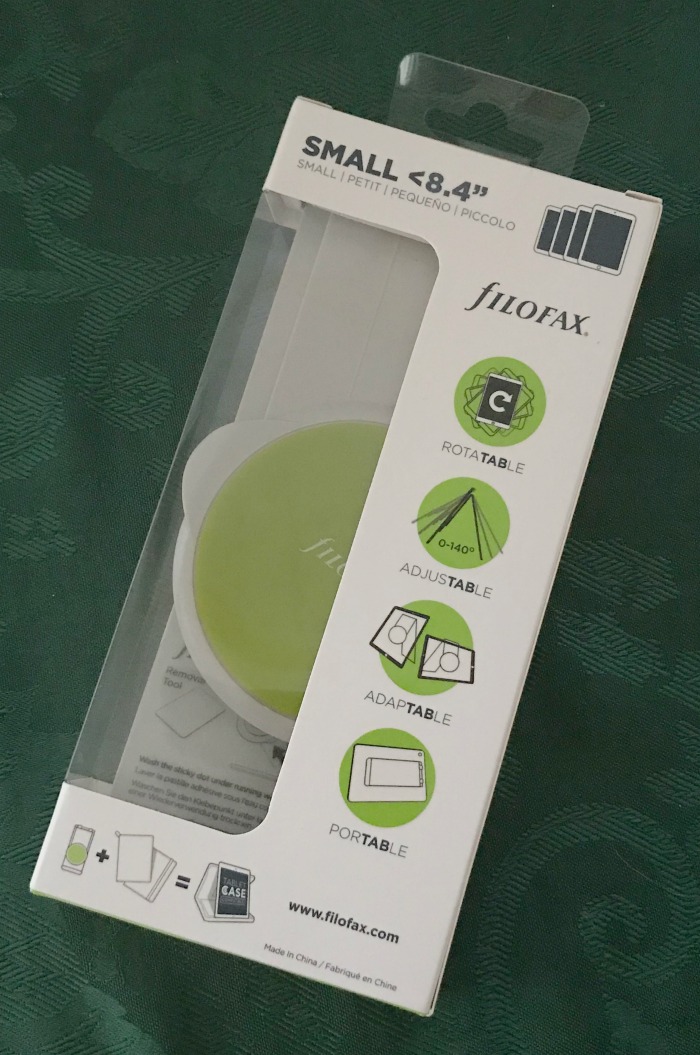 The eniTAB360 Tablet Holder from Filofax is simple and practical. It has a patented design that uses micro-suction technology to securely grip your tablet, cell phone or e-reader. The eniTAB360 allows you to stand your device at multiple positions and smoothly rotate 360 degrees.
The best part of the eniTAB360 is it is only 1/2" thick and weighs under four ounces! You can fold it flat to easily fit into your pocket, backpack or purse.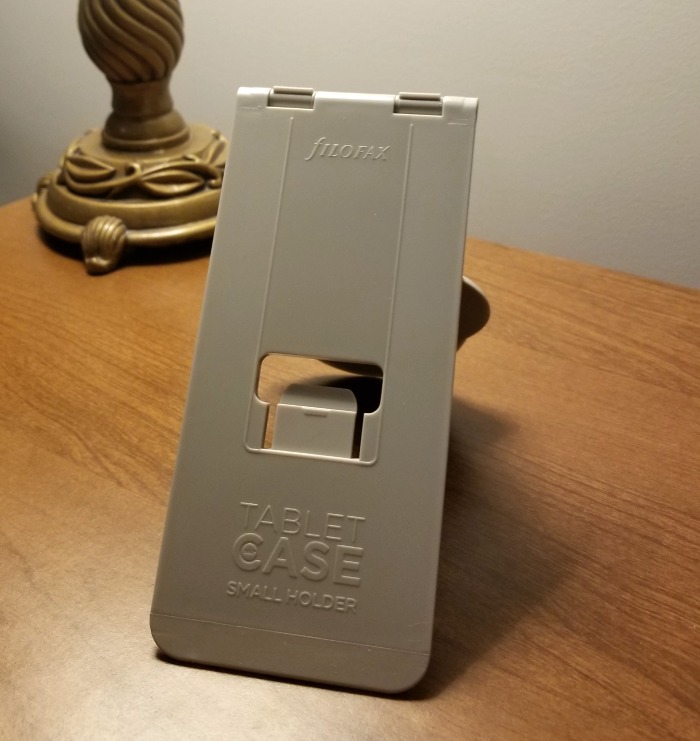 The eniTAB360 Small Universal Tablet Holder is simple, practical, and revolutionary and it is compatible with ANY tablet with a screen size of 8.4 inches and below.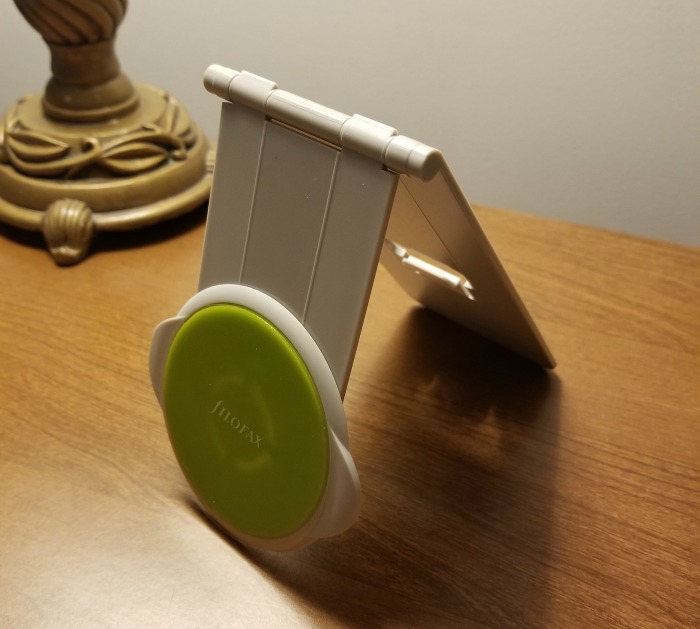 The patented design uses micro-suction technology to securely grip your tablet, allowing you to stand your device at multiple viewing angles and positions.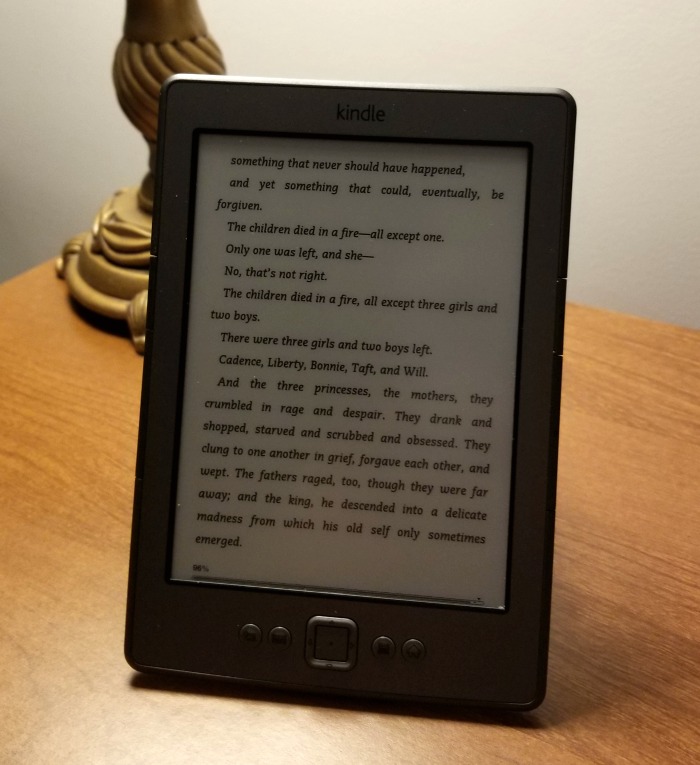 The eniTAB360 Universal Tablet Holder can be used alone to view your device or partner it with one of their tablet covers for all-round protection and enhanced functionality.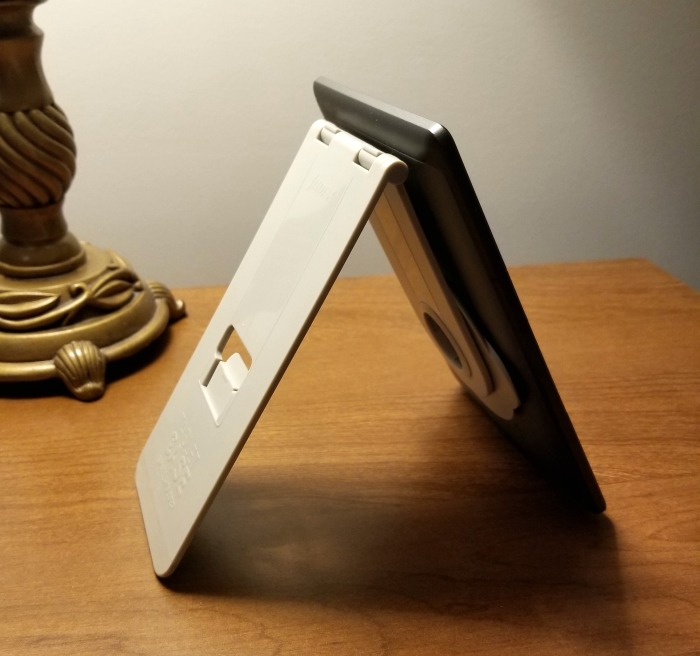 eniTAB360 Universal Tablet Holder Features
remove and reuse without leaving any marks (includes removal tool)
360-degree smooth rotation for multiple viewing positions
0-140 degree fully adjustable friction hinge for unlimited viewing angles
slim profile
lightweight and portable
non-slip rubber foot for added stability
strong injection molded ABS construction
Want to see it in action? Take a look at this short video clip!
As you can see, it is the perfect little device to relieve stress on your arms and keep your hands free for note taking, eating, drinking, etc.
Visit Filofax for more information on the eniTAB360 Tablet Holder. They also offer an array of other tablet holders, cases, organizers and more!
Connect socially with Filofax