Enjoy Deliciously Fresh Salmon from Oshēn Salmon
This post may contain affiliate links or I may have received the product free in exchange for my honest review. See full disclosure for more information.
Father's Day is quickly approaching, and since going out for your annual lunch or hosting a fun BBQ isn't an optimal option right now, we have the perfect way to celebrate or even gift to give your dad this June as a way to show your love and appreciation.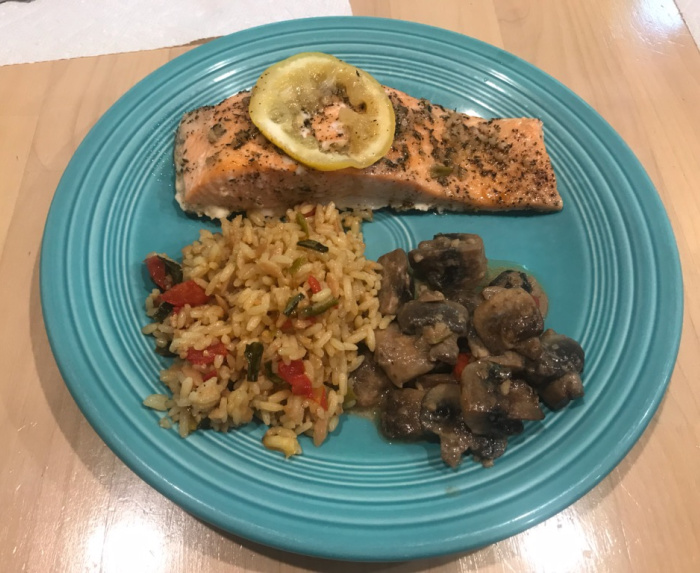 Oshēn is vibrant, fresh and sustainably raised Atlantic salmon that has a perfect combination of healthy omega-3s (DHA & EPA). No hormones or microplastics are included and it is Kosher. It is not only good for you, but it is good for the environment too (everyone's MOTHER EARTH 🙂). Its mission is to continue to provide Ocean Raised, Ocean Loved salmon that is responsibly sourced and thoughtfully packaged with the environment in mind.
About Oshen
The journey of Oshēn salmon begins in the isolated cold-water fjords of southern Chile and ends in your kitchen. Along the way, we take great care to ensure that each step, from ocean to table, is taken with responsibility, thoughtfulness, and the ultimate goal of delivering you a delicious and nutritious product that you can feel good about in every way.

From egg to final product we are the only ones handling your salmon. Our vertical integration ensures our relationship is exclusive. Because if it makes you feel good…, we are all for it.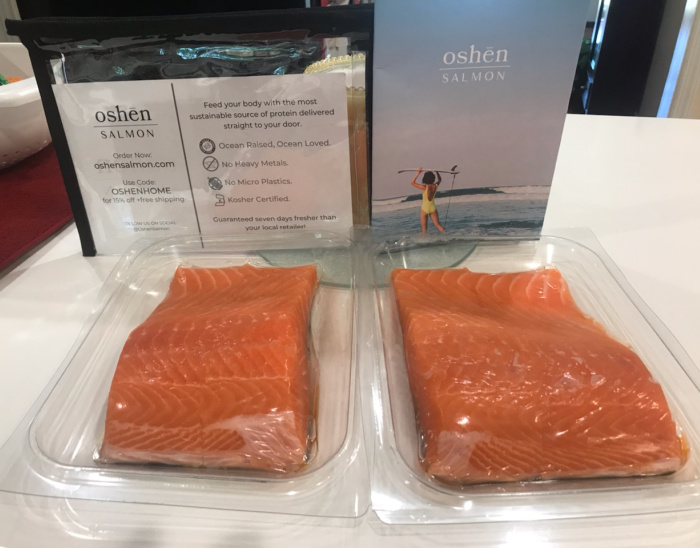 Sustainably sourced seafood is the ideal choice for Father's Day this year as it's easy to make at home, versatile for any meal, nutritious, great for your heart, makes your skin glow, and a light protein for the sunny days ahead! Plus, it pairs perfectly with any sort of celebratory drinks or cocktails that your dad enjoys.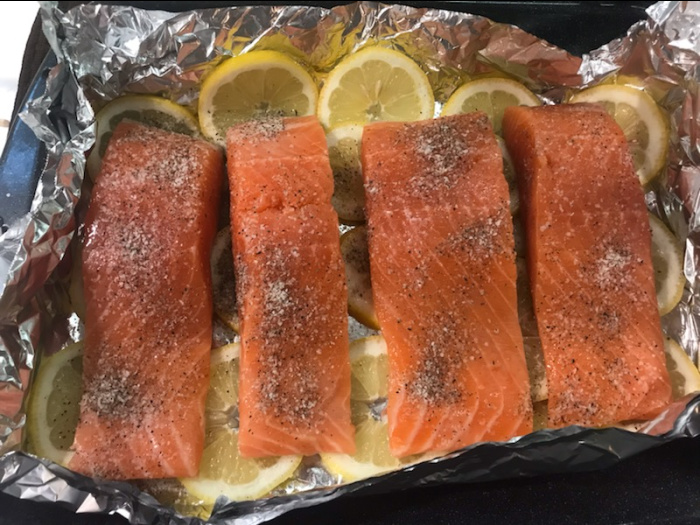 If you're looking for a refreshing & guilt-free alternative dish to serve, on behalf of BluGlacier and Oshen Salmon, we've included a few exclusive recipes below that we know your family will eat up!
Oshen also arrives in super-chic and cheeky packaging, so if you don't feel like cooking, it's a great gift to give anyone to prepare at a later time as the fish is available fresh or frozen and good to store for up to a year in your freezer.
Are you looking for fresh, delicious flavor? Look no further than Oshen Salmon. Delivered freshly to your door and ready to prepare and eat or store for a later occasion. Stay connected socially with Oshen to see what other delicious food they offer.