Enjoy Family Game Night with Thames & Kosmos Exit: The Game Series
This post may contain affiliate links or I may have received the product free in exchange for my honest review. See full disclosure for more information.
Staying home has become somewhat of a new normal these last few months and it seems as there is no quick end in sight. Let me tell you about some hauntingly good games you can play at home with family and friends – EXIT: The Game.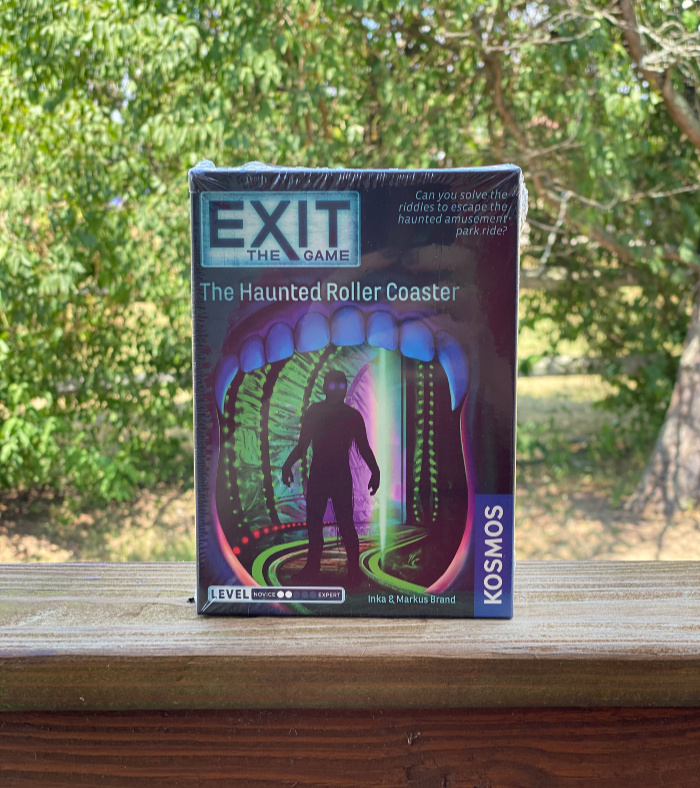 EXIT: The Game is a series of escape room games for home. With over 15 titles available, players are challenged to solve riddles, puzzles, and crack codes to escape from an imaginary room or environment. Here are a few of our favorites:
You are crew members on a passenger plane bound for Barbados when you encounter a fierce electrical storm that damages the plane. Can you solve the riddles, repair the plane, and land safely? Level of Difficulty: 2 of 5. AGES 10+ MSRP: $14.95
Gloomy crypts lie under the city of Paris. The catacombs swallow city light, riddles, and, apparently, also people. After the mysterious disappearance of a friend in the catacombs, you and your team embark on a search party, making your way through the puzzling underground labyrinth. Will you be able to find your friend in time and escape this cavernous world of darkness? This double-sized EXIT game is presented in two separate parts. Difficulty Level: 3.5 of 5. AGES 16+ MSRP: $24.95.
You and your fellow detectives are summoned to an abandoned house. Never wanting to turn down an unsolved mystery, you arrive at the house. Suddenly, you hear screams and see that the entrance has shut behind you. What's happening here? Will you be able to crack the case and find your way out of the house? Difficulty Level: 2 of 5. AGES 10+ MSRP: $14.95.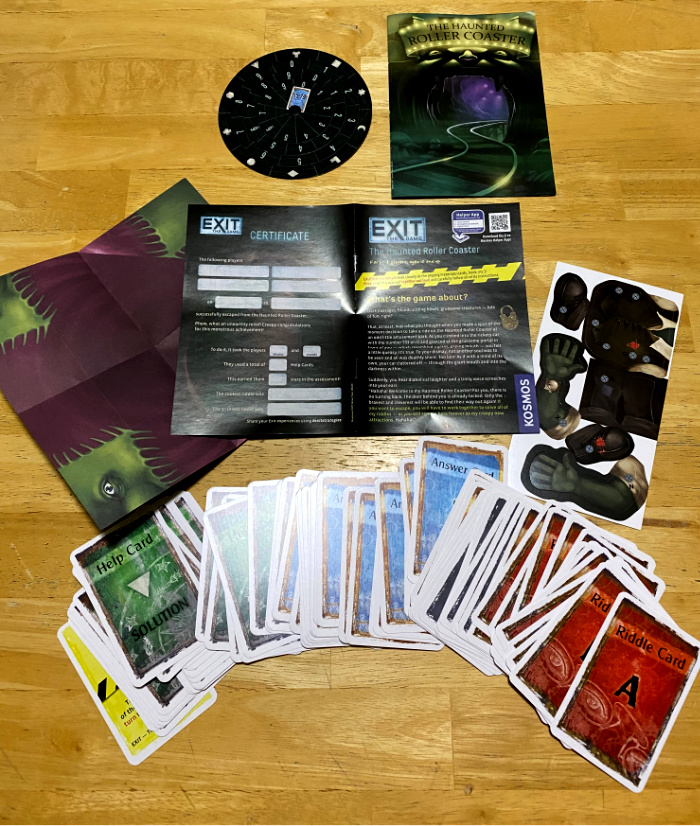 Exit: The Haunted Roller Coaster
Dark corridors, terrifying shrieks, bone-chilling monsters — sounds like a lot of fun, right? At least that's what you thought when you decided to take a ride on the haunted roller coaster at the amusement park. But suddenly you are stuck in a really freaky place. The ride's gates are locked tight in front of and behind you. You stumble upon a strange riddle. Can you summon up all your courage to solve the riddles and escape the haunted roller coaster? Difficulty Level: 2 of 5. AGES 10+ MSRP: $14.95.
Do you have some favorite family games you play? Share some of your favorites in the comments below.
Connect socially with Thames & Kosmos