VitaTops®,  America's favorite and only muffin top,  is a delicious indulgence that helps you stay healthy! Whether you are looking for Organic, Protein rich, Gluten-free or Superfood benefits, VitaTops has the muffin top for you.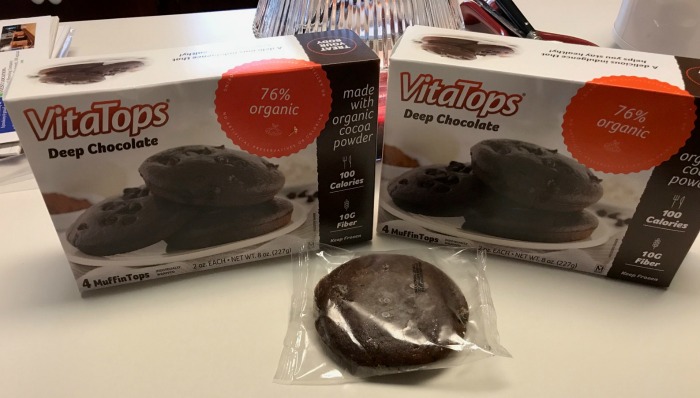 Perfect for your health and wellness New Year's resolutions, Vita Tops offers has a flavor and nutritional balance for every palate!
VitaTops debuts new flavors for protein lovers that fit the bill: VitaTops Protein Banana Chocolate Chip has only 130 calories, 8 grams of protein and 6 grams of fiber; and VitaTops Protein Chocolate Peanut Butter has only with 150 calories, 8 grams of protein and 6 grams of fiber. These two new protein infused VitaTops products offer the perfect sweet spot of high fiber and protein, which helps fuel energy longer and also helps curb cravings.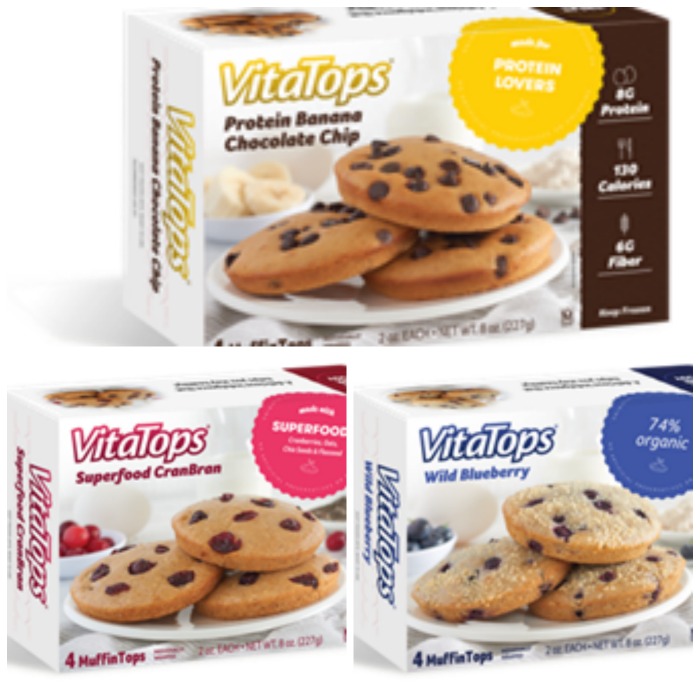 VitaTops are also available in VitaTops Superfood CranBran, made with cranberries, oats, chia seeds and flaxseed with 120 calories, 6 grams of fiber and 3 grams of protein; and finally for organic food lovers, try VitaTops Deep Chocolate made with organic ingredients, like whole grain flour and cocoa powder and only 100 calories, and VitaTops Wild Blueberry, bursting with organic wild blueberries with 120 calories. The VitaTops Chocolate Chip are still incredibly delicious with a sweet taste of chocolate in every bite, but are now gluten-free, with 3 grams of protein; 5 grams of fiber and only 150 calories!