Enjoy New Exciting Recipes with Catan Official Cookbook #MegaChristmas23
This post may contain affiliate links or I may have received the product free in exchange for my honest review. See full disclosure for more information.
Embark on a culinary adventure with CATAN: The Official Cookbook, the perfect companion to your next game night.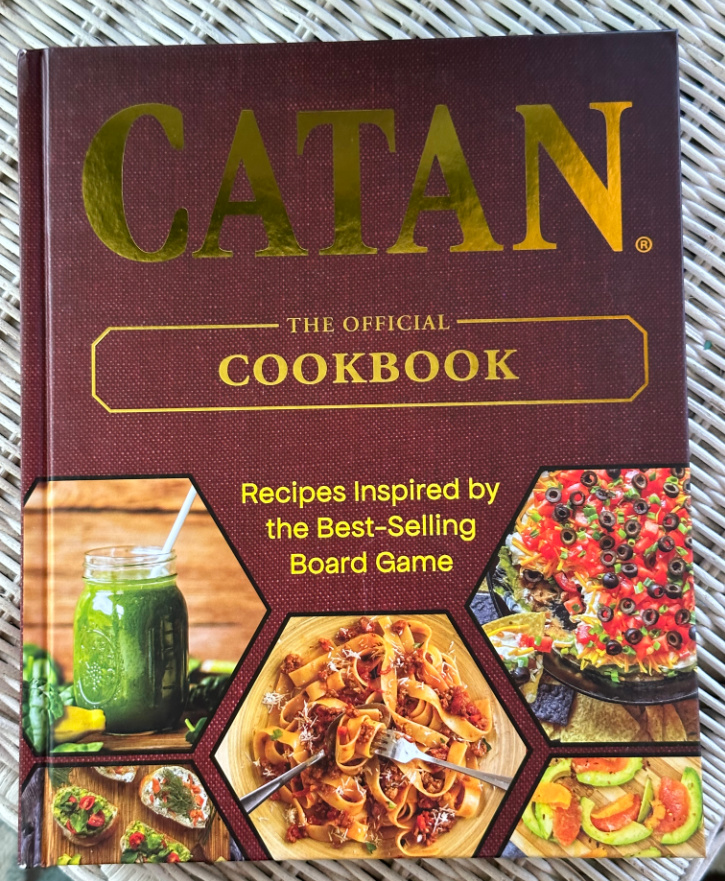 All adventurers are welcome as the hexes of CATAN lie before you. The promise of abundant resources, development cards, and victory points are close at hand. But all Catanians need a good meal before they can build strong settlements and grand cities.
With CATAN: The Official Cookbook, fans of Klaus Teuber's iconic game can now fuel up while road-building and negotiating trades. From snack-worthy appetizers to feast-level entrées, this full-color cookbook includes more than 75 fun and easy-to-make recipes inspired by the game, including:
Scalded Feta Barbarian Skewers
Adventurer's Charcuterie Board
Over-Knight Oats
Caravan Vegetarian Chili
Robber's Discard Delight
Great Hall Rack of Lamb
Forest Mushroom Risotto
Rocky Road Cookies
Desert (Prickly Pear) Margaritas
And much more!
Internationally beloved, CATAN is the powerful universal story of humankind's quest to explore the world—to discover, trade, build, and settle. In a CATAN game, you become an adventurous settler carving out a home on an uncharted island. Violence holds no sway in CATAN. Cleverness, flexibility, and adaptability are your keys to victory.
While no two CATAN games can ever be the same, every game requires a community of friends and family to come together, communicate, and collaborate in order for one Catanian to win the day! Nothing builds community like a hearty meal to share. The selection of recipes in this book offers something for everyone, including vegetarian variations and meals for cooks of different skill levels.
Each recipe has a fun CATAN-themed spin, whether it's a punny reference to your favorite development card (Ear of Plenty Corn Dip, p. 17), a resource-inspired main dish (Chicken under a Brick, p. 91), or simply an easy game night snack you could imagine coming from the island of Catan (Tavern Pretzel Bites and Beer Cheese, p. 41).
Recipes are organized into five sections. Part I, Game (K)night Snacks, features bites, appetizers, and finger foods easy to make for a crowd. Part II offers Food for the Road, with lighter breakfast and lunch fare that can be enjoyed during the day, whether you're building the longest road or making clever trades at work. Part III, Adventurer's Feast, has heartier entrées and side dishes for a more formal dinner or over-the-top celebration. Part IV, Hard-Won Desserts, includes delicious treats for late-night gaming. Finally, Part V, Cheers for Victory, offers a selection of mostly alcoholic cocktails (and some mocktail variations) that complement a cozy night of gaming.
Packed with beautiful original photos, iconic artwork, and fan references, this book is a must-have gift for longtime Catanians or beginning gamers. Gather your friends, family, and fellow explorers and bring your favorite game to life through food!