As the weather starts to turn, I love enjoy warm, tasty soups and stews. What makes it even better is when it's organic and healthier than canned options!  Feeding my family wholesome, organic ingredients is important. That is why I love Boulder Organic Soups available at my local Target. You too can find Boulder Organic Soups at your local Target stores.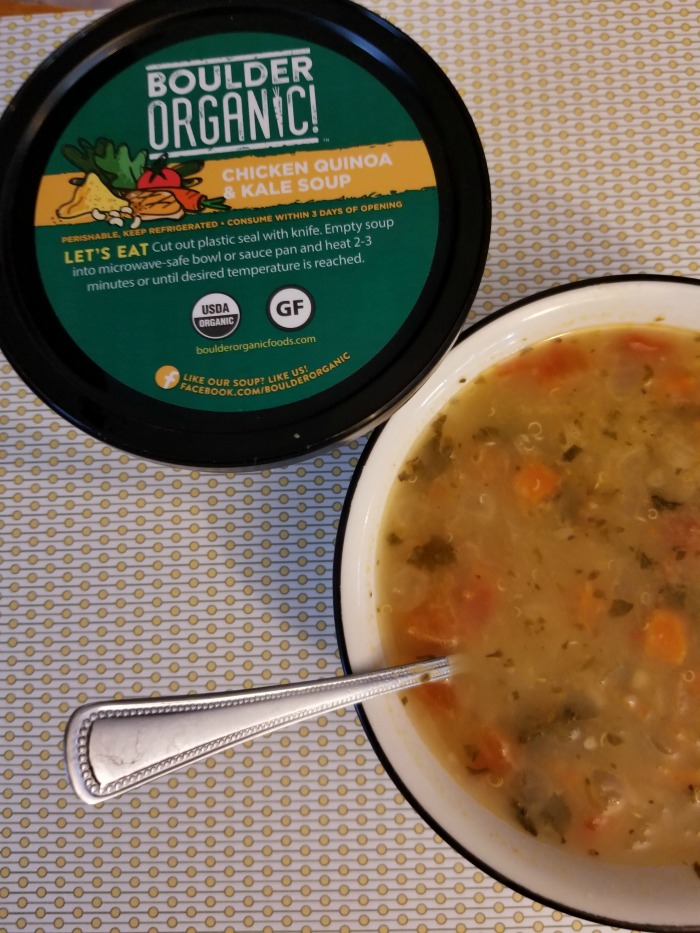 The Boulder Organic Mission? That's a no-brainer. We make soup better.

Much better. Crazy better. Shout-it-from-the-rooftops better. It's time for a wake-up call for the way we eat, and we're here to deliciously smack some sense into our society of un-wellbeing. We use real food to provoke real change by the spoonful—doing things better for the benefit of everyone and everything.
Such a tasty variety of flavors:
My personal favorite – Chicken Quinoa & Kale Soup:
Meet the soup that has flavor fans everywhere clucking for joy. This Chicken Quinoa & Kale Soup takes one of our favorite recipes and pumps up the protein with tender, organic chicken. And of course, we never neglect our veggies. Crisp kale and carrots, plus golden quinoa and navy beans tie it all together. Cock-a-doodle-don't-mind-if-you-do!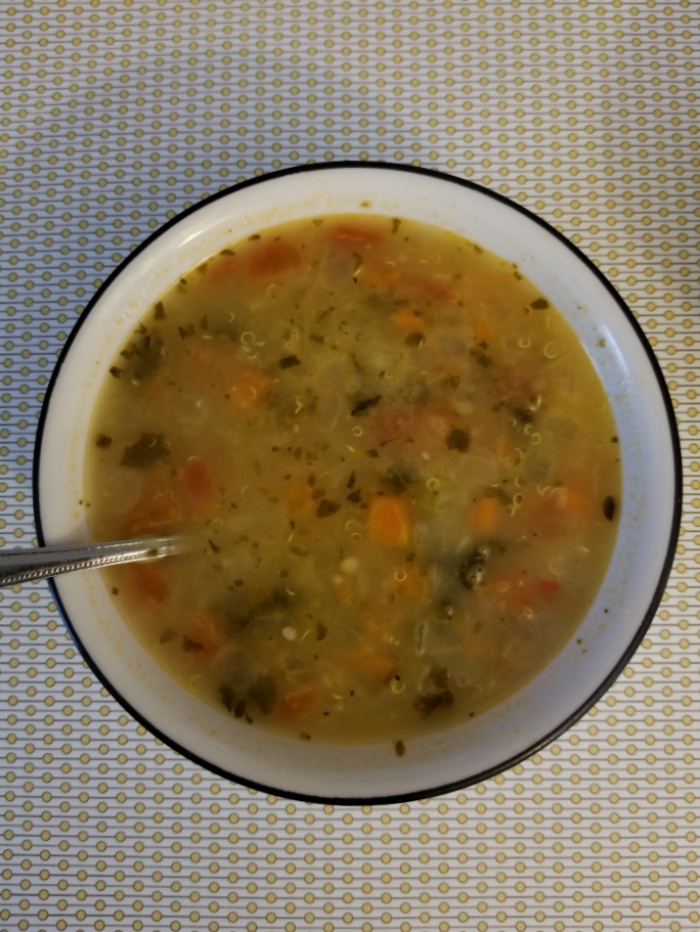 If you are looking for healthy soups that taste better than mom used to make, be sure to try our Boulder Organic Soups!  Enjoy fresh, organic ingredients with a delicious warm taste to warm you up on a cold fall day.
Follow Boulder Soups on Social Media: