Your garden is a wonderful place for you, your family, and, of course, your pets to enjoy.  A garden offers tons of opportunity – you get the chance to be creative, constructing a space that becomes your sanctuary. Whether you want to entertain, have somewhere for the children and pets to play, or want an outdoor oasis where you can slip away and get a breath of fresh air on stressful days, a garden can fulfill many needs.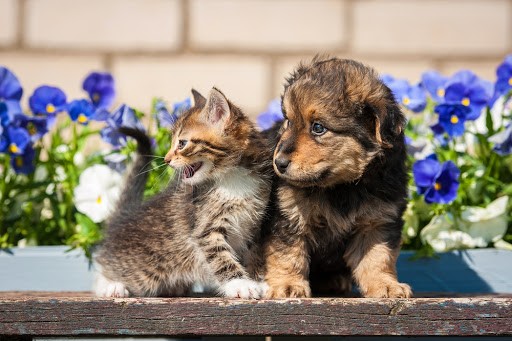 If you have pets then it's likely that they may spend more time in your garden than you or your children do. But did you realise that some plants are in fact harmful to your beloved pets?
No one wants to put their furry friends in harm's way, so we thought we'd put together a list of plants that are pet friendly, but still give you the eye catching features you're looking for.
Pet-friendly plants
For a pop of colour in your garden, without putting your pets at risk, try some of the following varieties:
Aster
Roses
Sunflowers
Fuchsias
Gerbera daisy
Petunia
Cosmos
Nasturtium
Tiger Orchid
For hedges, or plants to create a pet-friendly border, you can't go wrong with:
Camellia
Bamboo
Magnolia
Heather
Hopes Grove Nurseries have fantastic selection of hedges and plants that can help make your garden a pet-friendly space.
Certain tree types, particularly their fruit, can be harmful to animals too. For example, plants such as acorns and conkers can be dangerous if they are ingested by your pet.
Always bear in mind that if you are using fertilisers or pesticides in your garden then generally these are harmful to animals. Make sure what you're using is pet and/or child friendly, and if possible to try and cordon off the area you have sprayed to avoid any accidents.
Your compost heap could also be a threat to your pets. This is particularly true if they have sticks in, or food such as avocado, grapes, chives, garlic and onions, all of which are extremely toxic to both dogs and cats. Make sure if you do have a compost heap to (as best you can) keep it somewhere your animals are less likely to go, or keep it contained in compost bins where possible.
Toxic plants to watch out for
The following are a few plants that you may have in your garden, but they are in fact toxic to dogs:
Daffodils
Hydrangea
Wisteria
Tomatoes
Buttercups
Chrysanthemum
Foxglove
Azaleas
If your animal has eaten a toxic plant there are various signs to look out for, including: vomiting, diarrhea, drooling, weakness, and even changes in their urine. Should your beloved pet decide they'd like to have a snack on a poisonous plant you should get them to the vet as quickly as you can, so that any damage can be treated quickly.