Every Kid Will Enjoy Being Creative with Aquabeads! #MegaChristmas19
This post may contain affiliate links or I may have received the product free in exchange for my honest review. See full disclosure for more information.
Make the holidays a fun crafting experience for you and your children! Just in time for holiday crafting and quality family time, Aquabeads offers new sets featuring an innovative Flip Tray and Bead Receiver to set art work aside for faster drying while continuing to create additional masterpieces.
Kids will love getting these great sets for the upcoming holiday!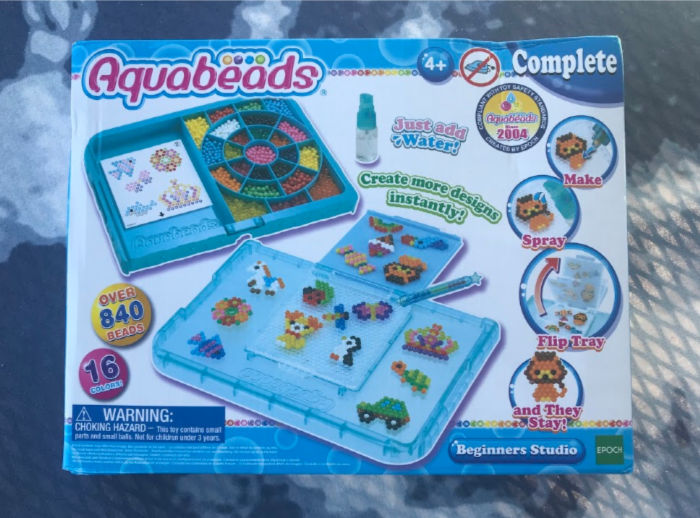 Beginners Studio
Beginners Studio, Ages 4+/ $19.95/Available Now
Kids can get started with the Beginners Studio. They can create designs even faster than before using the flip tray to let one creation dry, as they work on another. With more than 840 shining jewels and solid beads in 16 colors, there are plenty of options for creative play. Beginners Studio includes the case, flip tray with bead receiver, sprayer, bead pen, template sheets and instructions to ensure kids have everything to get started. As kids collect studios for more fun, they can connect them for easy storage and travel!
Beginners Studio contains more than 840 shining jewels and solids beads for plenty of options for creative play.
The Beginners Studio can be stacked with the Deluxe Studio for even more creative possibilities. The Deluxe Studio contains more than 1,300 jewels & solid beads.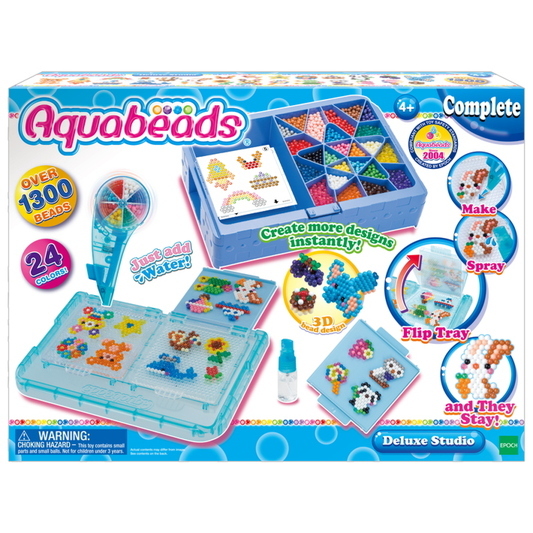 Deluxe Studio
Deluxe Studio, Ages 4+/ $29.95/Available Now
From cute animals, desserts, and even 3D bead designs, with 1,300 jewel and solid beads in 24 colours, the amount of possible creations is endless. The set includes a tool case, a bead palette with 2 new flip trays to take off your bead design from the tray instantly after spraying water, a rainbow bead pen so you can arrange your beads easily and a sprayer to set them. The three double-sided template sheets provide hours of fun.
Kids can double the fun with the Deluxe Studio as they can now create fun 3D designs with 2 flip trays This Deluxe set contains more than 1,300 jewel & solid beads in 24 colors, a container, and two flip trays and bead receivers, rainbow bead pen, easy trays, sprayer, template sheets & instructions. This set connects to the Beginners Studio or Glamorous Designer Set for even more fun!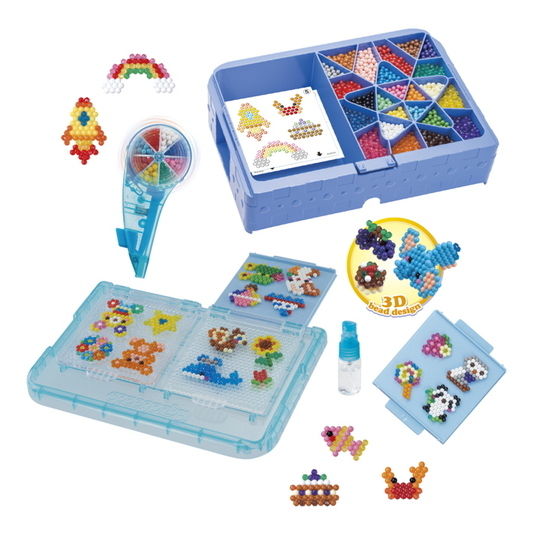 Aquabeads are available for purchase on Amazon, Target
You can socially connected with Aquabeads: