Depression and Anxiety: Symptoms and Treatment
This post may contain affiliate links or I may have received the product free in exchange for my honest review. See full disclosure for more information.
Depression and anxiety often occur at the same time. They have their own causes but share similar symptoms, such as difficulty concentrating, irritability and sleep problems. Treatment options are also similar for depression and anxiety, including therapy, medication and a number of alternative treatments.
CBD is an alternative option to prescription medication that seems to offer hope when it comes to alleviating depression and anxiety.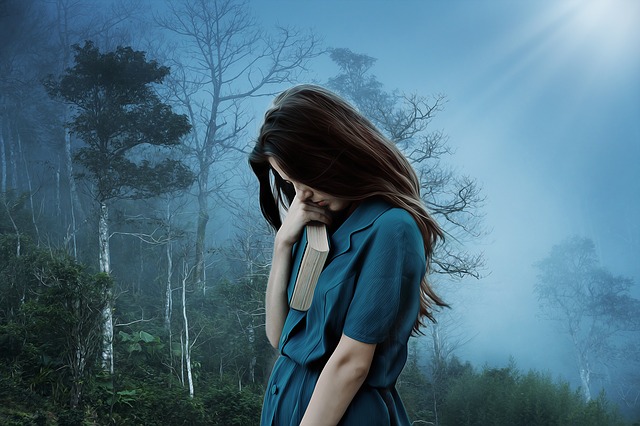 Symptoms of depression and anxiety
Depression
It is normal to feel sad or down but when this occurs for weeks on end, you could be suffering from depression.
Physical symptoms and behavioral changes: Decreased energy, battling to concentrate and make decisions, difficulty sleeping, changes in weight, and pain without any cause.
Emotional symptoms: Losing interest in hobbies or activities, persistently feeling empty, hopeless or pessimistic, and having thoughts of death or suicide.
Anxiety
Feeling anxious in certain circumstances is perfectly normal but it can become debilitating when irrational fears affect your daily functioning.
Physical and behavioral symptoms: Difficulty concentrating, muscle tension, a racing heart, grinding teeth and sleep difficulties.
Emotional symptoms: Irritability and feeling on edge, panic and difficulty in controlling worry.
Do you suffer from depression and anxiety?
There is no single test to determine if you have depression or anxiety. There are some popular online tests that can help you to find out but remember that these tests are limited and aren't a substitute for a professional diagnosis.
Depression test
Anxiety test
If you go to your doctor, he or she will probably ask a series of questions to help with a diagnosis. It is always better to talk about how you're feeling and try to get help early on when treatment may be simpler. Your doctor may give you certain tests to rule out any possible underlying issues, such as hormonal problems or thyroid issues.
How to manage your symptoms
There are many different ways to help manage depression and anxiety. They can all work together to make a difference.
Simple things like getting exercise, eating correctly and getting enough sleep can contribute towards keeping depression and anxiety at bay. Relaxation techniques, such as deep breathing, massage and meditation can also be helpful. However, these simple strategies don't work for everyone, especially in serious cases.
Therapy: A doctor might refer you to a psychologist who will offer therapy to help, such as cognitive behavioral therapy or problem-solving therapy.
Prescription medication: Many different types of medications, such as antidepressants, anti-anxiety medications and mood stabilizers are used to treat anxiety and depression. Unfortunately, some prescription drugs, like benzodiazepines, can be misused.
Alternative options: CBD or cannabidiol is showing promise for its effect on anxiety. CBD is a compound of the cannabis plant but unlike THC, also found in the cannabis plant, it doesn't get you high. CBD products made from hemp only contain trace elements of THC, have few to no side effects and are not addictive. You can't overdose on them either.
In 2015, when analyzing various studies into the effects of CBD on anxiety, the conclusion was drawn that it offered promise in treating many different types of anxiety, from social anxiety disorder to generalized anxiety.
CBD comes in many different forms, from lotions to oils, sprays and candies. What you decide to use depends largely on the administration method you find works best for you. Vaping is arguably the quickest way to experience relief, which is important in a situation where you may experience acute anxiety. However, the jury is still out on the long term effects of vaping.
CBD oils are becoming increasingly popular – drops are quickly absorbed into the bloodstream when placed under the tongue. Eating CBD gummies and other edibles is also popular but as they aren't fast acting, they are not the best choice for those who may be experiencing an anxiety attack.
Safety
Many people suffer from depression and anxiety and there is evidence that CBD can help to alleviate depression and anxiety due to the way it interacts with the endocannabinoid system. However, it is very important not to simply go off other medication and try CBD without consulting with your doctor, especially if you are suffering from severe depression or anxiety.