EXTRA EXTRA read all about it with Mrs. Wordsmith
This post may contain affiliate links or I may have received the product free in exchange for my honest review. See full disclosure for more information.
With National Reading Day that was on March 2, what better way to celebrate than with Mrs Wordsmith!
Mrs Wordsmith made its official debut in the US on February 22nd! The company combines proven learning science with Hollywood-quality animation and state-of-the-art game design to create books, card games, worksheets, and video games that improve the literacy outcomes of kids aged 4–13.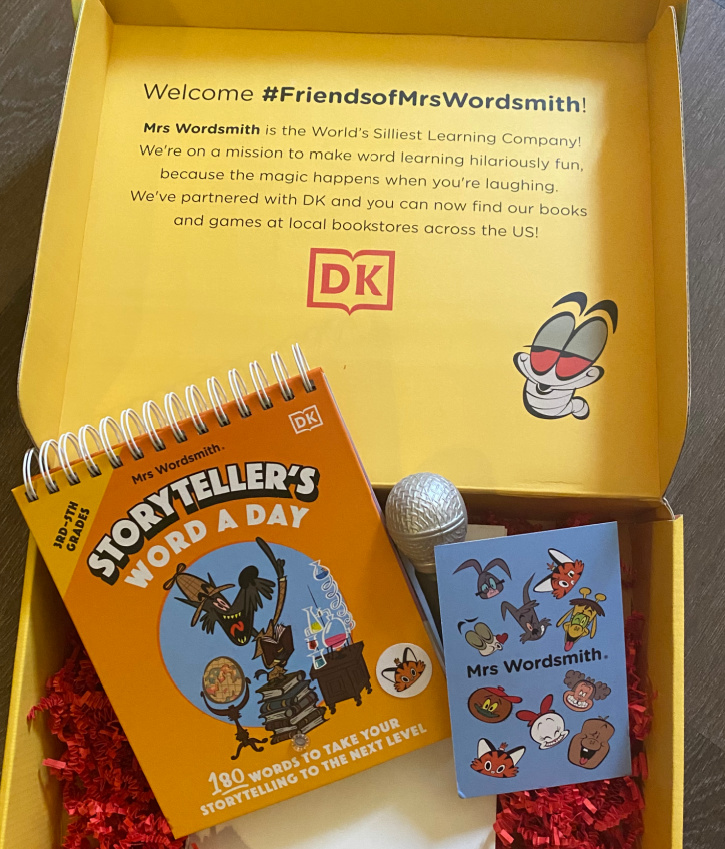 With fun characters like Grit, Plato, Oz and Bearnice, kids will be waiting in anticipation for National Reading Day to spend time with their Mrs Wordsmith friends!
But why limit it to one day when we can mark March as the National Reading Month. With March break coming up kids are going to be looking at what to do and parents are going to worry about keeping their kids entertained. Let's give them a fun and educational experience with Mrs Wordsmith products. Titles include:
Mrs Wordsmith Kindergarten English Gargantuan Workbook
Mrs Wordsmith ABC Handwriting Workbook, Kindergarten & Grades 1-2
Mrs Wordsmith Phonics Blah Blah Blah Card Game, Kindergarten & Grades 1-2
Mrs Wordsmith Epic Words Vocabulary Book, Kindergarten & Grades 1-3
Mrs Wordsmith First Grade English Gargantuan Workbook
Mrs Wordsmith How to Write a Story, Grades 3-5
Mrs Wordsmith Storyteller's Word a Day, Grades 3-5
You can find these amazing games on Amazon! Stay connected socially for the latest news and information.