Famous Faces at the Casino
This post may contain affiliate links or I may have received the product free in exchange for my honest review. See full disclosure for more information.
It only happens to a few of us, but now and then we see a celebrity out in public. With no screen to separate stars from fans, people usually swarm around asking for signatures and selfies – only to be told by security to buzz off. Like most people, celebrities enjoy their hobbies, and while you may spot a few at a private country club or on a quiet putting green, there's also the chance to find them at the casino.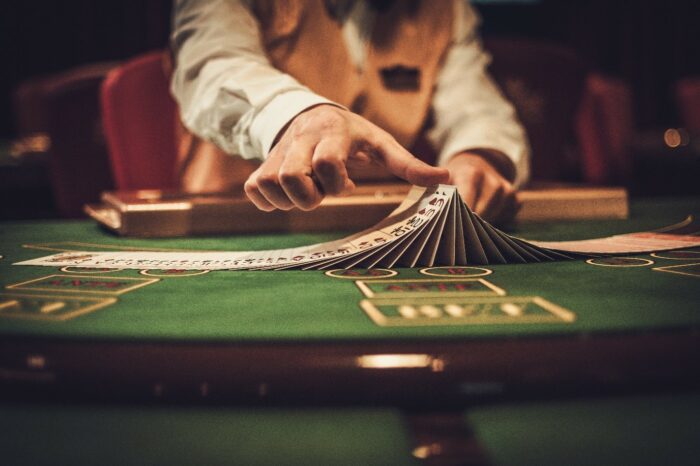 Of course, with all that money to spend, why wouldn't you throw some at the Roulette wheel? Blackjack, Poker, Slots, all at a celebrity's disposal with hours of gambling to enjoy. It might just be for a night of fun or a genuine hobby they enjoy. If you're heading to a casino any time soon, keep your eyes peeled for these celebs as they're the few who are most likely to be sitting next to you at the tables!
Matt Damon
When Matt Damon had the opportunity to star in the 1998 film Rounders, he probably wasn't expecting one of the benefits to be learning about Poker. Soon after, he landed a role in the legendary casino film Ocean's Eleven, where he fell in fell in love with the game. Living in Los Angeles, just a mere 270 miles from Vegas, it's easy to understand why Damon can be spotted there regularly. In 2011, the actor participated in the World Poker Finals in Mashantucket; where he finished in 45th place and left with total live earnings of $540 – although he hasn't added to this since. Even though his professional career hasn't taken off as a Poker player, you will often find Damon in casinos throughout the US placing some roulette bets instead.
Pamela Anderson
Pamela Anderson is possibly one of the names on this list you wouldn't expect to see. Aside from the hair, nails and figure, Anderson is an avid casino-goer. The actress who is most famously known for her role in Baywatch does partake at the tables but also has a line of Playboy themed Slots, some of which you can still play in online casinos today. Although most of the time you can find the blonde bombshell at the Slots in Vegas, she's also been spotted getting up to all sorts in Sin City. Anderson even married former spouse, Rick Salomon, in Vegas; although we hope it wasn't in a small chapel where an Elvis Presley impersonator conducted the ceremony!
Ben Affleck
Another big fan of casinos is the actor, Ben Affleck. In his early gambling activities, you could nearly always count on him being at the Blackjack table. That was, of course, until he was caught counting cards. The Batman actor was removed from Hard Rock Casino in Las Vegas by security and later on admitted to his wrong-doings. After he received some training from professional Poker stars including Annie Duke, the actor returned to casinos to play Poker instead. In 2004, Affleck won $356,400 at the California State Poker Championship which remains his biggest live win to date. From all the tournaments Affleck has taken part in, his earnings amount to over $500,000. The actor is also known for playing with co-stars and film crew on set with crazy limits.