It might be convenient jumping into a taxi to take you to your intended destination when you are finding your way around a new city but that is not exactly going to give you a good feel for the area or the opportunity to properly explore.
One of the best ways to find the heartbeat of a new city is to use your legs and do some walking around, so, here are some pointers on how to do that safely and efficiently, in order to find your way around and get your bearings.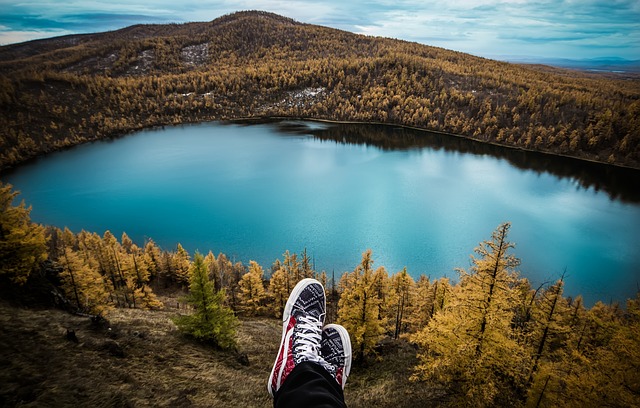 Every city is unique
Although you might consider some aspects of city living to be fairly generic in terms of what each place has to offer and the infrastructure, it is is fair to say that every place operates to its own rhythm to a certain extent.
If you want to feel like you are part of the city you are visiting and get involved in its action and movement rather than being a casual observer and a tourist who is just passing through, the way to achieve that aim is to explore the area on foot.
Walking around a strange city allows you the chance to witness sights and sounds that you would probably miss if you stick to the usual tourist traps and take a taxi from one place to the next.
Finding your way around
There is clearly nothing wrong with being a tourist and enjoying what each city likes to offer its visitors, but if you want an alternative experience, the suggestion would be to step outside a hotel like the Downtown Phoenix Renaissance Hotel by Marriott and get walking.
Staying at a hotel located in the heart of the city action can help you explore more easily and once you do a bit of homework by studying a local map, you can decide which way to head when you start your walking tour.
The vast majority of cities around the world are great to walk around provided you arm yourself with a bit of local knowledge and take the right advice from locals about which areas to stick to and which ones might be best avoided.
Practice safe walking
There is always an element of vulnerability when you are walking around an unfamiliar area but with a few simple safety strategies and a general sense of awareness of your surroundings, there is normally no reason to feel unduly restricted with your movements.
It makes perfect sense to avoid areas that are badly lit or don't appear to be too heavily populated and don't be tempted to wear a personal stereo for entertainment as this will hamper your ability to hear and deal with any potentially dangerous scenario.
Try to avoid looking like a tourist and make sure you have dressed appropriately for the walk with the right clothing and a comfortable pair of shoes that will let you cope with covering the miles with ease.
Stopping at a popular cafe or restaurant that appears to be filled with locals is often a good way of getting the inside track on where to go next and what to look out for.
The next time you are visiting a new city, think about taking a walk and see what a different experience it delivers.