FORT: The Toy That Exercises Kids Bodies And Minds
This post may contain affiliate links or I may have received the product free in exchange for my honest review. See full disclosure for more information.
With the holidays and winter months already upon us, many kids are searching for indoor activities to escape the cold, and while it's easy to reach for a tablet, TV remote or video game console, FORT's magnetic pillow FORTs offer an indoor activity that's fun and engaging for both the mind and body.
Made with foam blocks covered in waterproof fabric, FORT blocks connect with magnets (and imagination) and I'm confident that they will become your kids' new favorite toy, activity AND piece of furniture.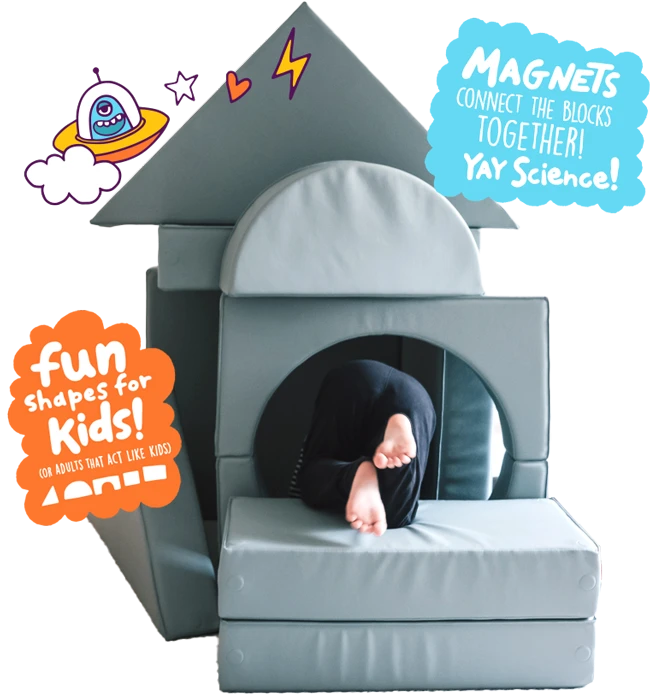 About FORT
FORT was founded in St. Louis by Conor B. Lewis.

Watching my wife and 2 year old making pillow forts with blankets that kept falling in, it struck me that there could be a better way. I wrote "magnetic pillow fort" in a random idea document on my phone and filed it away.

April 2020 I lost my job due to COVID, I was just about to have my second child and didn't have any idea what to do.

I always wanted to be an entrepreneur, but never really felt like I could pull it off – until I saw "magnetic pillow fort" on that random document. It struck me just right and I had nothing to lose.

It didn't take long for me to build a brand and work with a designer. After only a month I was talking to factories and FORT was born!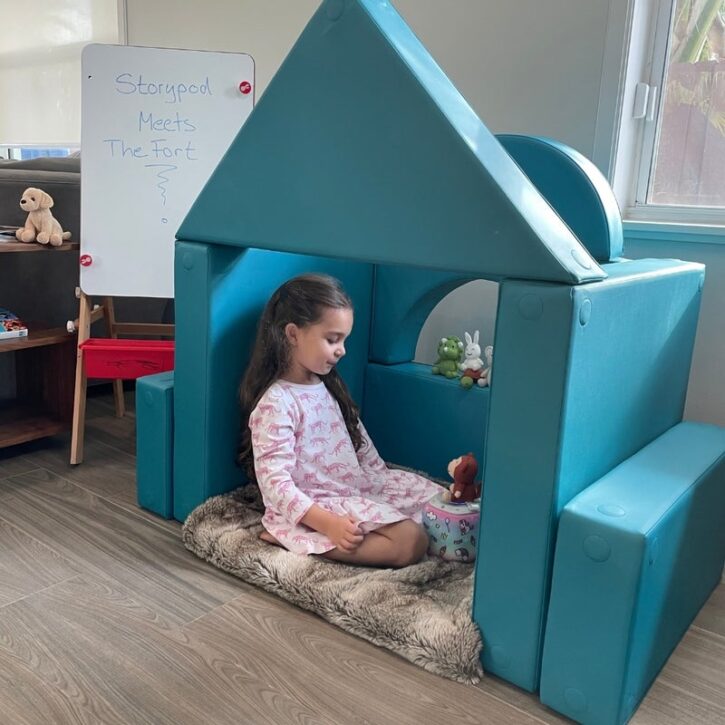 Foam blocks with waterproof fabric and MAGNETS. FORT gives kids a space to build and destroy, giving back your couch cushions and sanity.
Build anything they can imagine – the possibilities are endless!
Easy assembly, cleanup, breakdown and storage!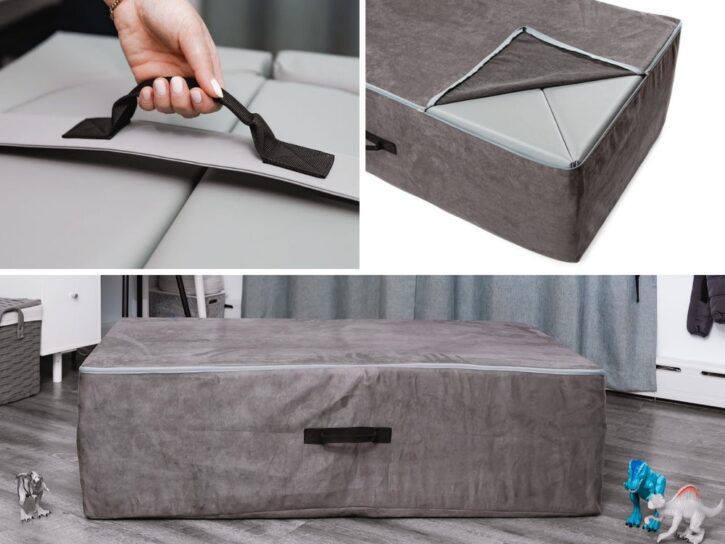 Custom neodymium magnets keep the builds up so kiddos can crawl inside. They're strong, but not so strong that they can't be easily manipulated! The pieces are light enough so that little ones can move them without help. This enables creative, open-ended play . . . no screens involved! Wipes clean with just soap & water. The FORT can even be used outside!
What are you waiting for? Pick up your FORT today and give your kids endless hours of play, imagination and enjoyment while cooped up indoors this winter season.
Stay connected socially