Golden Goodness at The End of the Rainbow with Zak! Designs #ZakDesigns
This post may contain affiliate links or I may have received the product free in exchange for my honest review. See full disclosure for more information.
St. Patrick's Day is all about showing your Irish love, sporting your green gear and celebrating. Let us not forget about that golden goodness that is promised to us at the end of the rainbow, right?
Zak! Designs has a new line of golden Fractal Barware that is the perfect time to break out on St. Patrick's Day and give yourself and your party guests a hint of gold of their very own.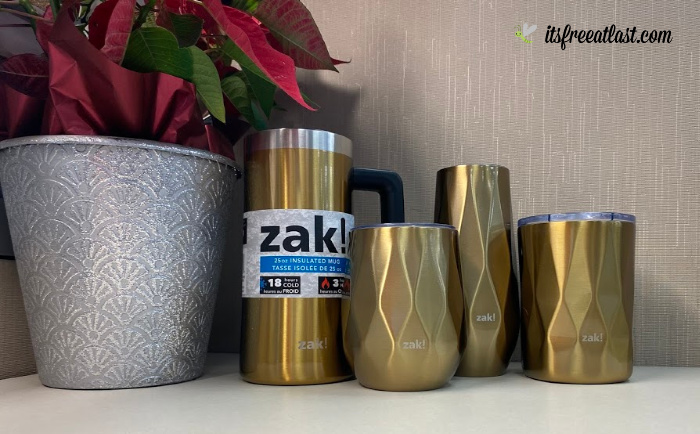 About Zak Designs
Headquartered in Spokane, Wash., Zak is the leading distributor of licensed mealtime products and active lifestyle beverageware. The global company is also a top distributor of trend-focused everyday tableware and on-the-go products. Whether it's for children, adults, or the whole family, Zak makes mealtime fun. Visit www.zak.com.
Zak Designs has four new pieces of drinkware that put the luck of the Irish in your spirits. Here is a little bit more about each.
13 oz. Stainless Steel Tumbler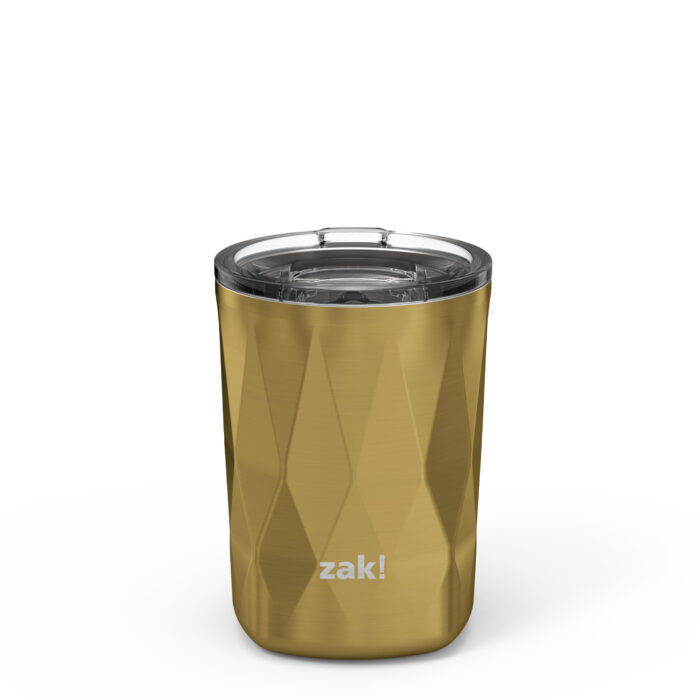 A stainless steel lowball tumbler will give any drink a little extra flair.
Are you tired of diluting your drinks with melted ice? A vacuum insulated tumbler is the perfect solution–it keeps your drink cold for hours and as a bonus, prevents condensation from forming as well. This one also includes a press-in lid with a silicone gasket, which will protect your beverage from splashes during travel. The 13-ounce tumbler is made of stainless steel and completely BPA free. It should be washed by hand, though the lid is dishwasher safe. Do not microwave.
11 oz. Stainless Steel Tumbler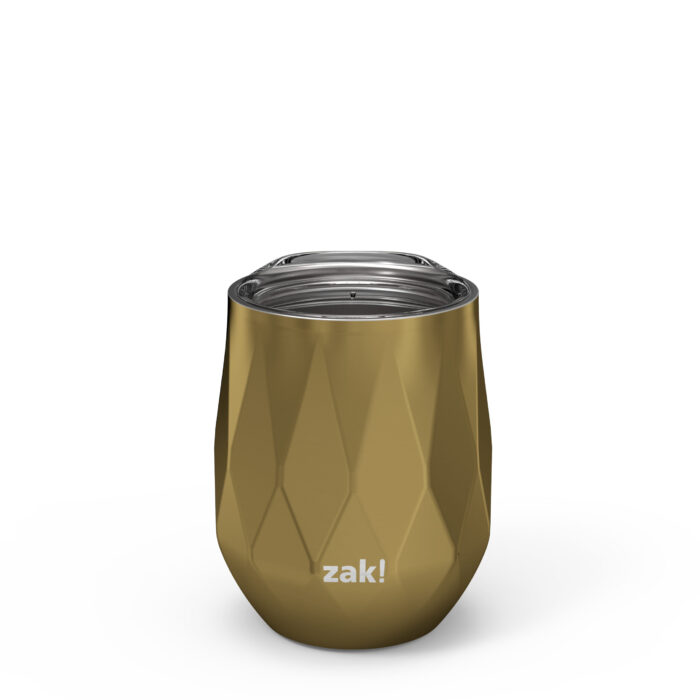 Raise a stainless steel wine tumbler to our stylish new barware collection.
Your drinks will stay cold for hours and the beautiful finish won't be covered in messy condensation, thanks to the tumbler's vacuum insulation. You can also avoid splashes and spills with the press-in lid, which includes a silicone gasket to stay securely in place. Everything is completely BPA free, and while the 11-ounce stainless steel tumbler should be washed by hand, the lid is dishwasher safe. Do not microwave.
9 oz. Stainless Steel Tumbler
Celebrate in style with this stainless steel flute tumbler!
With a unique design and a beautiful finish, this tumbler is the perfect addition to your barware collection. It's vacuum insulated, which will keep your drinks warm for hours, as well as preventing condensation from forming. The press-in lid has a silicone gasket to hold it securely in place, protecting your beverage from splashes and spills. Made of durable plastic and stainless steel, the materials are all completely BPA free. The lid can also be cleaned in the dishwasher, though the 9-ounce tumbler should be washed by hand. Do not microwave.
25 oz. Stainless Steel Tumbler
This stainless steel stein is the perfect way to handle your drinks.
We're giving a stylish twist to the classic stein shape, with fashionable colors on durable, stainless steel construction. The barware is vacuum insulated, keeping drinks cold for hours while preventing condensation from forming on the outside. The press-in lid has a silicone gasket and prevents splashes, so you don't lose any of your beverage no matter how enthusiastic the toast. And to top it all off, a built-in bottle opener will make sure that refills are in easy reach. The 25-ounce stein is completely BPA free and should be hand washed, though the lid is dishwasher safe. Do not microwave.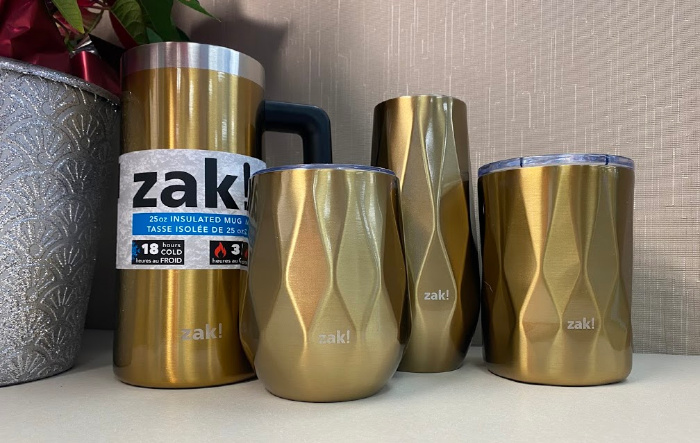 Visit Zac Designs and grab your gold at the end of your rainbow today! You can also find other great drinkware and dinnerware like plates, bowls you may want to add to your collection!
Connect socially with Zak Designs