As a single parent, I can appreciate the value of time and the convenience of a good meal while keeping up with all the activities and commitments my family has. That is why this year, I am extra-thankful that I have found Fresh n' Lean.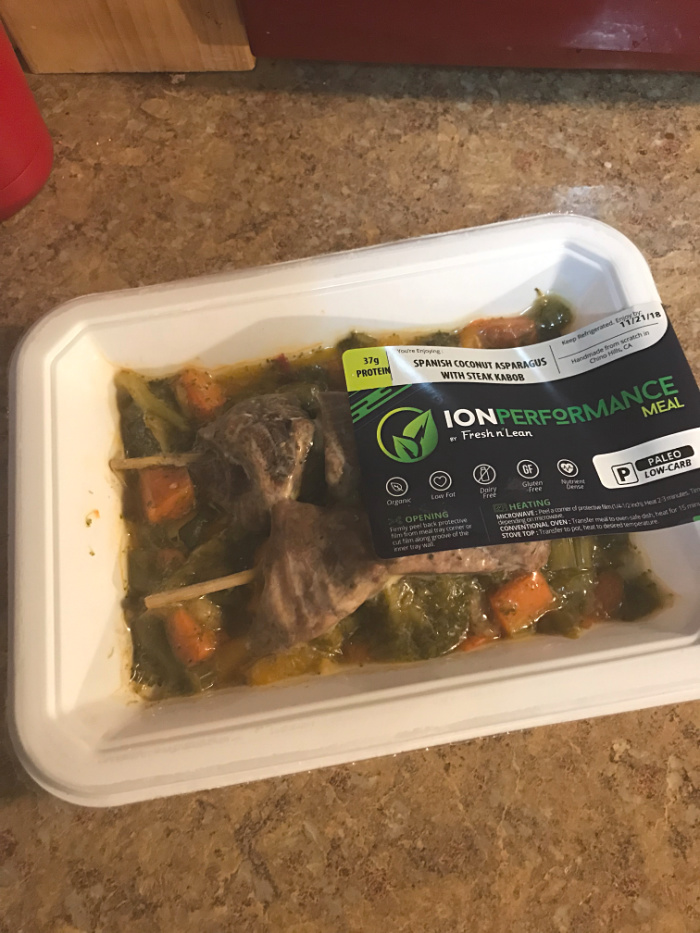 More About Fresh n' Lean
Healthy food is what we live for at Fresh n' Lean. It's why we craft all of our meals from fresh, organic ingredients, working hard to design recipes that are nutritionally dense and perfectly balanced. We've delivered millions of delicious dishes across the country since 2010, helping thousands of families and individuals put their diet on autopilot.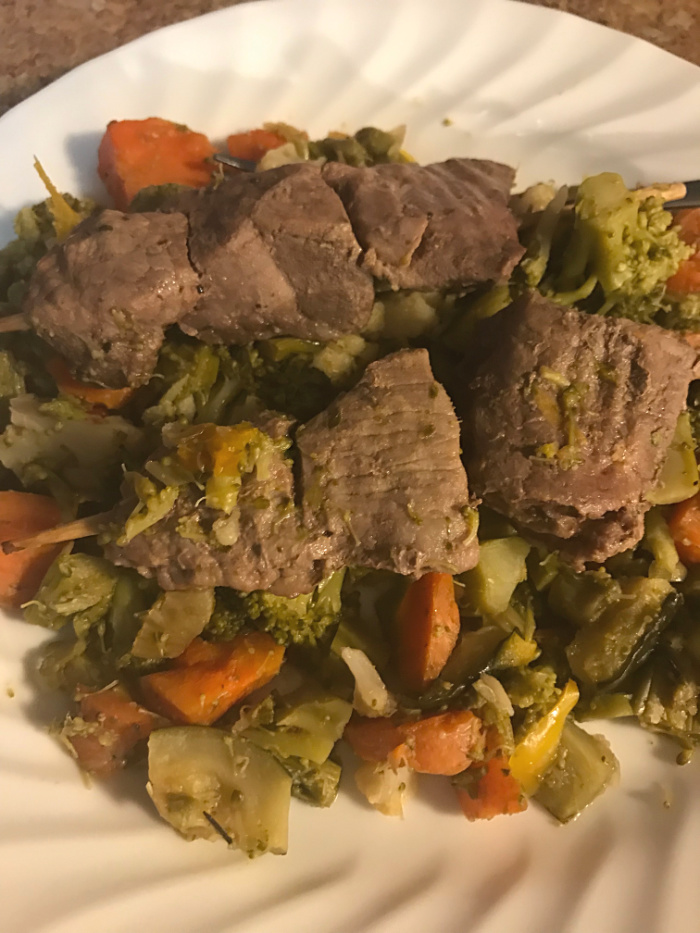 As you settle into the holiday season and get the temptations of foods and desserts that might not be as waistline friendly as you hoped, Fresh n' Lean is the perfect source to get great tasting food without the huge caloric content.
How it works:
Starts with Fresh ingredients – We source locally-grown, organic, whole-food ingredients – jam-packed with natural flavors and all the nutrients you need to thrive.
Chef-Prepared – Our professional Chefs craft a mouth-watering weekly menu from scratch – inspired by incredible international cuisines & approved by dietitians.
FREE Delivery to you – Your delicious dishes are packed into eco-friendly, oven & microwave-safe containers and shipped free to your home or office each week.
Ready to Eat – Store your fresh meals in the fridge, and enjoy having incredible tasting food on hand to nourish your body whenever you need.
Fresh n' Lean has a great meal plan selection that allows you to search and choose exactly what you are looking for. You can breakfast, lunch and dinner options with each plan.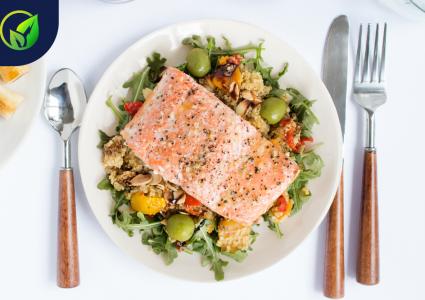 The ION Performance Protein + plan offers high quality animal protein with every entree (Wild salmon, all-natural poultry, grass fed beef and bison).
The  ION Performance Paleo (Low-Carb) plan allows you to build a Low-Carb, High Protein Meal Plan. It has high quality animal proteins (wild fish, all natural poultry, grass fed beef) and contains no grains, no legumes (beans, lentils, etc.)
Next is the Standard Plant-Based plan. Loaded in nutrients. High in fiber and plant-based proteins and made with organic vegetables and grains.
Finally, you can choose the Low Carb / Low Cal Plant-Based plan. An incredibly simple way to a low carb, low calorie diet. One standard entree combined with a grain-free, veggie packed ultra low carb entree daily!
The best part is that Fresh 'N Lean saves you time, thus giving you more time to spend with the family opening presents, seeing the sights and lights of Christmas outdoors, shopping and more.
I love their "Always" guarantee – meals made from scratch, organic, delivered fresh, gluten-free, dairy free, low in fat and Non-GMO.
I cannot wait for my next shipment to arrive! You can order weekly meal plans or purchase individual meals A La Carte style. The weekly plans offer 1-3 meals per day. Simply select the plan of your choice, select how many per day you would like and how many days of the week you desire. Once your order is placed, it is promptly processed and shipped to your door via UPS or Fedex Air service. Check their website for deadline details each week.
Stay connected with Fresh 'N Lean socially and see what delicious meals they bring to your door!