Fun Postcards for Cat & Dog Lovers #MegaChristmas21
This post may contain affiliate links or I may have received the product free in exchange for my honest review. See full disclosure for more information.
If you are looking for a great gift idea of the pet enthusiasts in your life, check out these cute and adorable post cards from Princeton Architectural Press that feature several breeds that will have them cherishing this wonderful gift. You or your friends and family will love these stationary sets! Maybe even get a new pen pal in your life.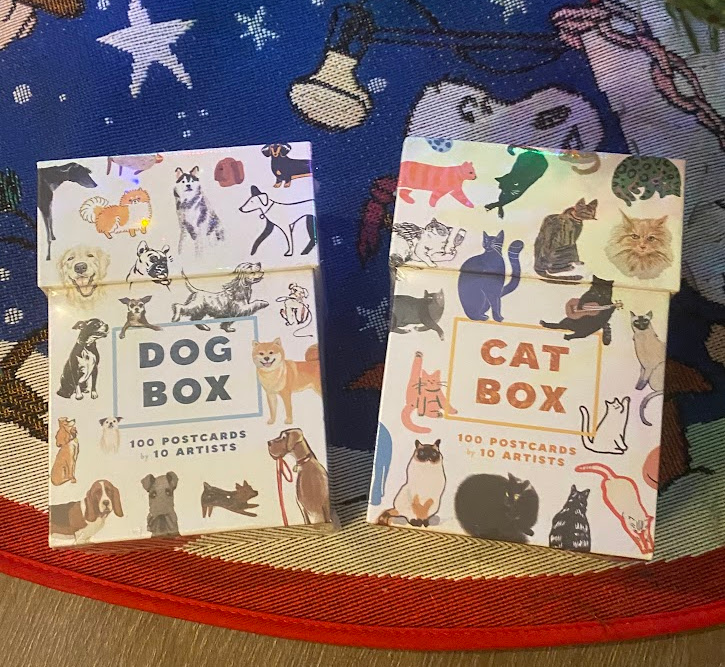 About Princeton Architectural Press:
For nearly forty years, Princeton Architectural Press has been a leading publisher of books on architecture, design, and visual culture. In recent years, the Press broadened its scope, introducing a children's list and a line of stationery products. We've made our reputation by identifying new trends and publishing first books on emerging talents, as well as definitive works on established names, and by creating books of unsurpassed design quality and production values.

Beginning with Letarouilly's Edifices de Rome Moderne, published in 1981, and still in print, Princeton Architectural Press has produced over 1,500 intelligent and stimulating publications. In 2017, the Press received the Arthur Ross Award for Excellence in the Classical Tradition from the Institute of Classical Architecture & Art.

Founded in 1981 in Princeton, NJ, the Press is now headquartered in Hudson, NY.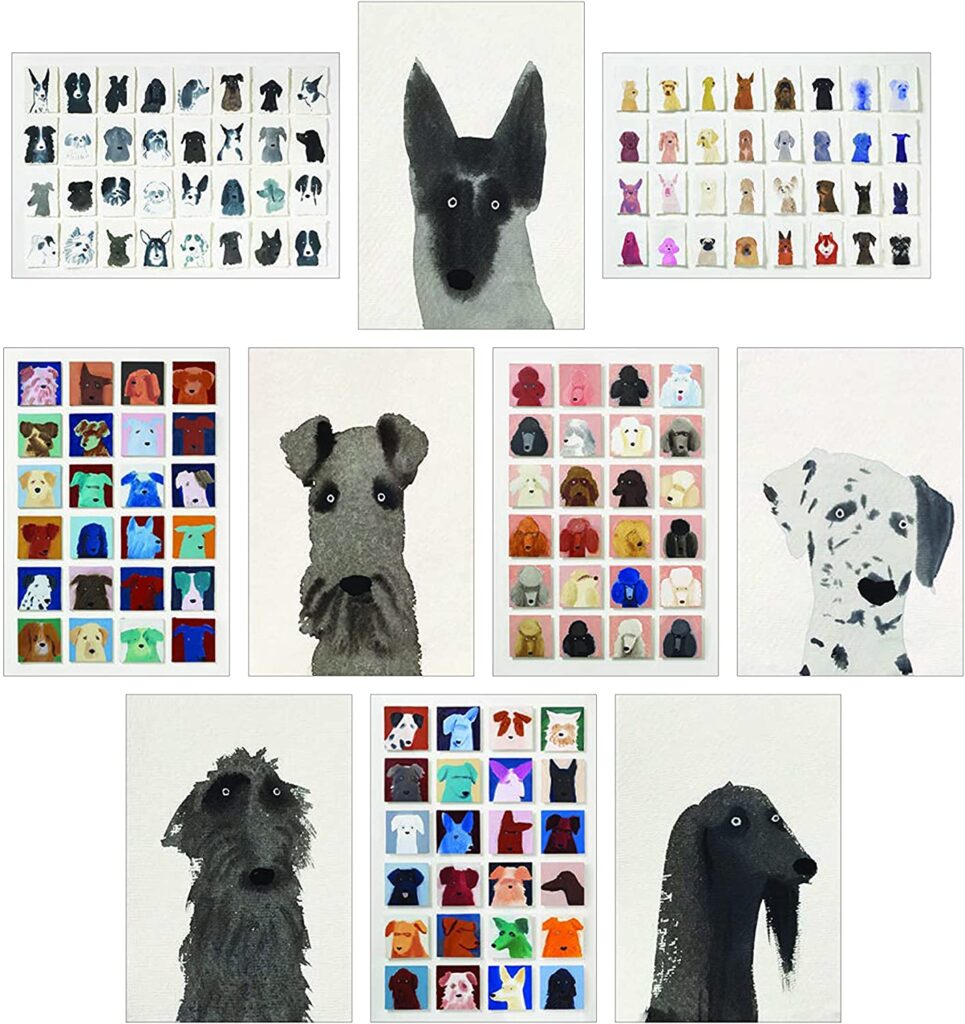 Dog Box celebrates canine of every breed, style, and variety with 100 postcards by 10 different artists.
Terriers, goldendoodles, rottweilers, pugs and rescue mixes—this playful postcard collection includes a pooch for every pet lover. Each of the ten artists expresses their passion for puppies and dogs in a different way, from noble dog portraits to skateboarding bulldogs and very snuggly corgis. The keepsake box is divided with tabs for postcards by each artist, making this set a perfect gift for every pet parent, rescue advocate, or dog-obsessed child.
Artists featured in Dog Box: Dennis Brown, Andrea Cáceres, Holly Frean, Dylan Goldberger, Mia Johnson, Timo Kuilder, Wallace May, Mokshini, Sally Muir, and Giulia Sagramola.
You can purchase The Dog Box on Amazon and Princeton Architectural Press's Website.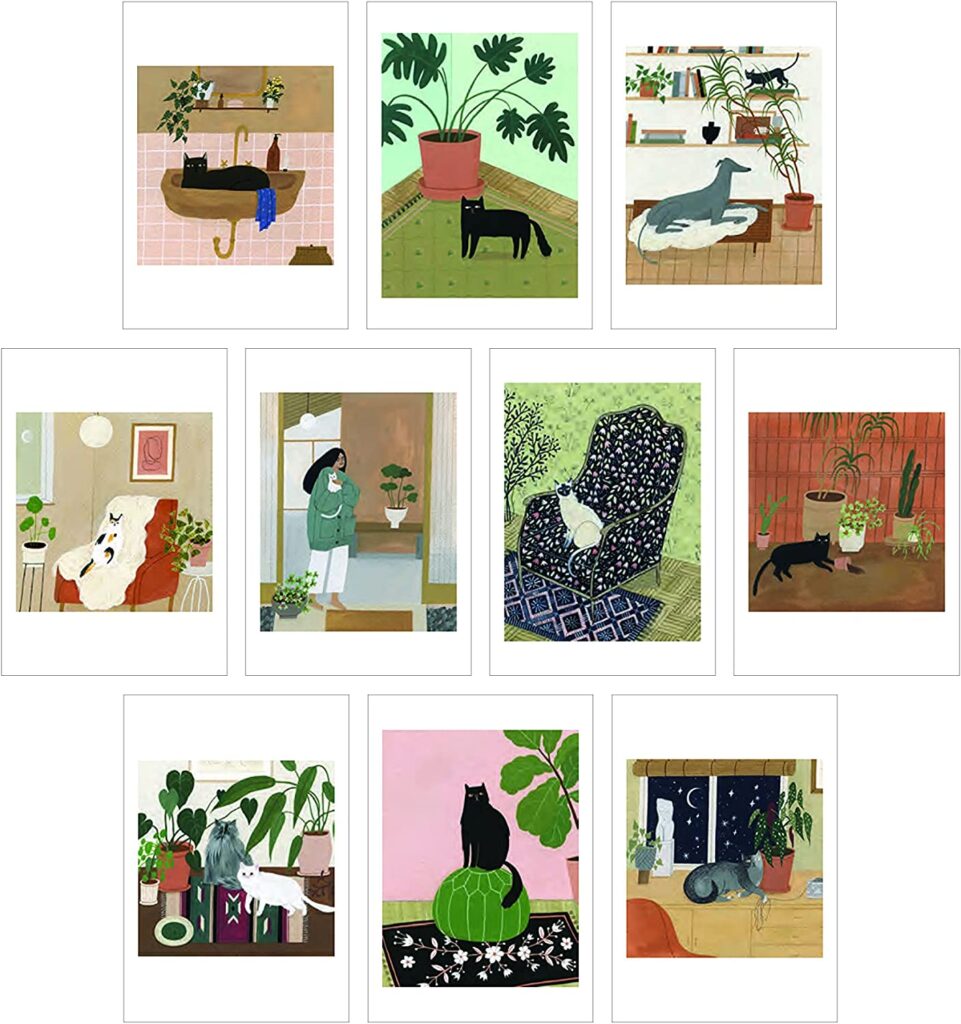 Cat Box: 100 postcards from 10 artists that celebrate every feline fancy in a rich variety of styles.
Affectionate or aloof, earnest or enigmatic, each cat and kitten has their own unique personality, and Cat Box captures them all. Featuring cats lounging with houseplants, futuristic embroidered cats, block printed kitties, cats in dreamy colors, and impossibly fluffy black cats, Cat Box is the perfect gift for cat enthusiasts everywhere.
Artists featured in Cat Box: Maria Åhfeldt, Yelena Bryksenkova, Bono Kim, Kathy Lam, mirocomachiko, Emma Morton, Endre Penovac, Agathe Singer, Tabitha Whitley, and Naomi Wilkinson.
You can purchase Cat Box Postcards on Amazon, and Princeton Architectural Press's Website.
Stay socially connected with Princeton Architectural Press:
________________________________________________________________________________________________
We have added Dog and Cat Box Post Cards to our 2021 Holiday Gift Guide