Fun Pumpkin Facts and A Delicious Recipe for Pumpkin Spice Glazed Mini Cake Doughnuts
This post may contain affiliate links or I may have received the product free in exchange for my honest review. See full disclosure for more information.
That cool, crisp nip in the air around here is giving me fun chills and excitement because it means fall is coming.  With this season, I love sharing and making lots of fun seasonal dishes.  Here is a delicious recipe for Pumpkin Spice Mini Cake Doughnuts with Pumpkin Spice Glaze!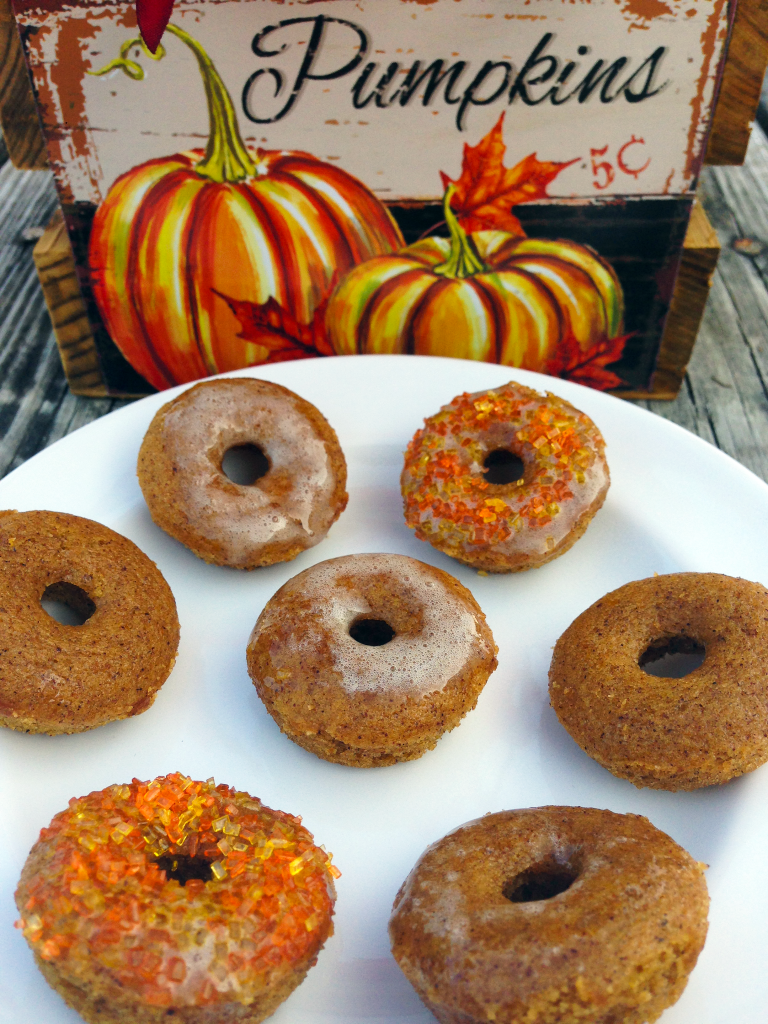 Pumpkin Spice Mini Cake Doughnuts with Pumpkin Spice Glaze
Recipe type:
Breakfast, Seasonal, Dessert
Ingredients
Pumpkin Spice Mini Cake Donuts
• ½ cup Brown Sugar
• ¼ tbsp. Baking Soda
• ½ tsp. Baking Powder
• 1 cup Flour
• ⅓ cup Sugar
• ⅛ tsp. Ground Nutmeg
• 1 tsp. Pumpkin Pie Spice
• 1 tsp. Cinnamon
• ⅛ tsp. Ground Cloves
• ⅓ tsp. Salt
• 1 tbsp. Butter (melted)
• 1 Egg (beaten)
• 1 tsp. Vinegar
• ½ cup Heavy Whipping Cream
• 1 tsp. Vanilla Extract
• ¾ cup Pumpkin Puree
Bakeware
• Wilton 12-Cavity Mini Doughnut Pan
Pumpkin Spice Glaze
• 1 cup Brown Sugar
• 1 cup Powdered Sugar
• 1 tsp. Cinnamon
• 1 tsp. Pumpkin Pie Spice
• ¼ cup Half & Half
Instructions
Preheat oven at 350 degrees F.
In a small bowl, melt 1 tsp. butter in the microwave. Remove and let cool.
In a large mixing bowl, combine dry ingredients: brown sugar, baking soda, baking powder, flour, sugar, ground nutmeg, pumpkin pie spice, cinnamon, ground cloves, and salt. Using a fork, stir.
Once melted butter has cooled, add beaten egg, vinegar, heaving whipping cream, and vanilla extract. Whisk together.
Add egg mixture to dry mixture in large mixing bowl. Stir well.
Add pumpkin puree to mixture. Stir until all ingredients are evenly combined.
Spray the doughnut pan with nonstick cooking spray.
Using a disposable piping bag, fill with mixture. Try to eliminate air bubbles, pushing mixture toward the tip. Using scissors, trip the tip of the piping bag.
Slowly fill each donut cavity halfway full.
Bake first batch of mini cake doughnuts for approximately 10 minutes. Remove. Let cool. Use a butter knife or spoon to gently release the doughnuts or turn the pan upside down and gently tap the pan on the counter. They should fall onto the counter top.
Wipe the doughnut pan clean and repeat steps 9 through 10.
Instructions for Glaze
Combine all ingredients in a small mixing bowl. Stir well with a whisk or fork. Reduce or add amount of powdered sugar to get desired consistency.
Using a brush or small spoon, add glaze to doughnuts. Let sit for 10 minutes.
Serve with sprinkles if so desired.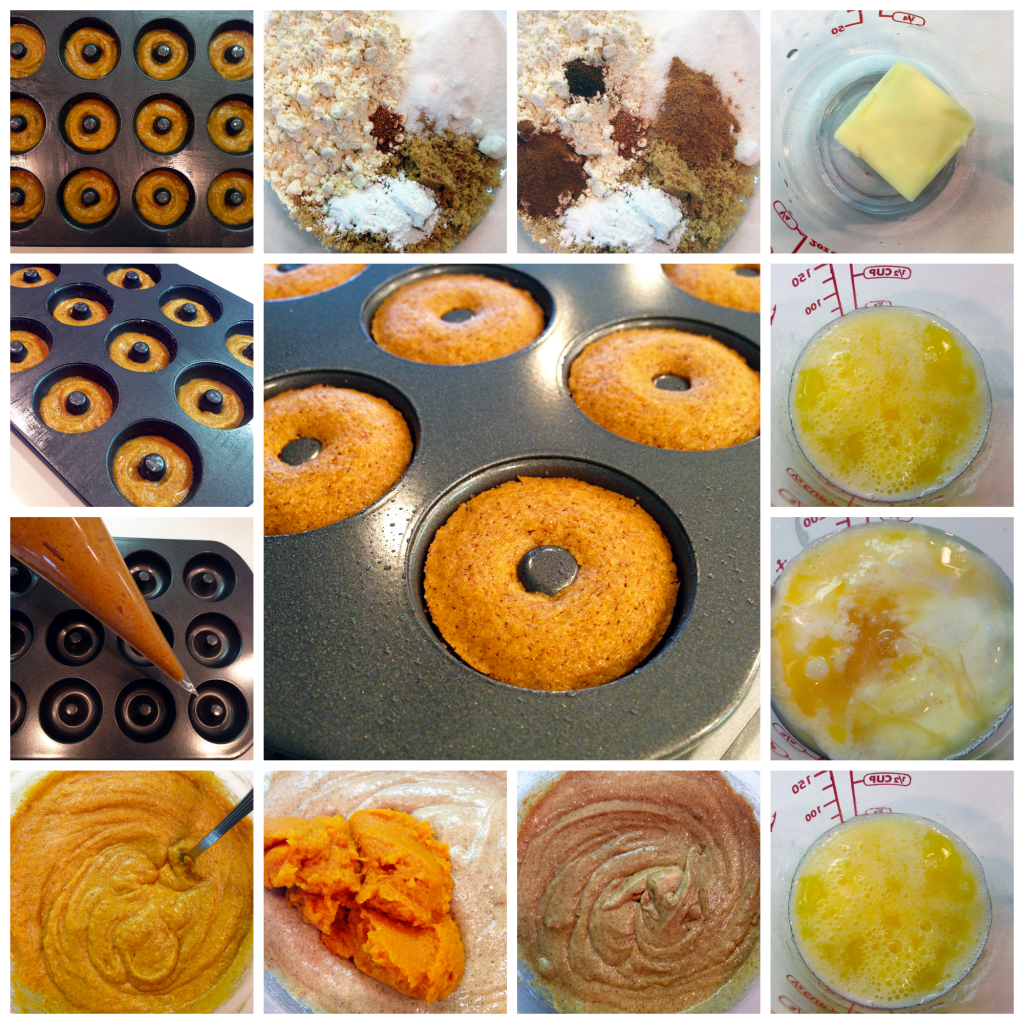 With the purchase of a few simple ingredients and a bit of time in the kitchen, you and your family will love the taste of this seasonal pumpkin dish.
Here are a few, fun facts about pumpkin you can share with your family as you enjoy these delicious treats.
Peaches originated in Mexico
Peaches are commonly orange in color but they can also come in yellow, white, green and red textures
The name pumpkin comes from the Greek root word "pepon", meaning "large melon"
Pumpkins are considered a fruit (because they have seeds inside)
The average pumpkin weighs 13 pounds
The world record pumpkin weight 1810 (in 2010)
Over 1 BILLION pounds of pumpkin is produced in the US alone each year
100 grams of pumpkin produces about 26 calories of energy
Be sure to talk to your family about these interesting pumpkin facts while you enjoy these delectable donuts.