Furnace Maintenance – Time to Turn It Up
This post may contain affiliate links or I may have received the product free in exchange for my honest review. See full disclosure for more information.
Maintaining your family's comfort in your home is a high priority. When the weather changes being able to turn up the heat on your thermostat to warm up your home is something you rely on every year. It is important to make sure you maintain your furnace so when the temperatures drop you can turn up the heat. Since your furnace is not front and center in your home it is easily forgotten especially when the weather is nice out. It is a good idea to routinely check that your furnace is running properly and that you are not making it work too hard due to neglect as it could have costly effects.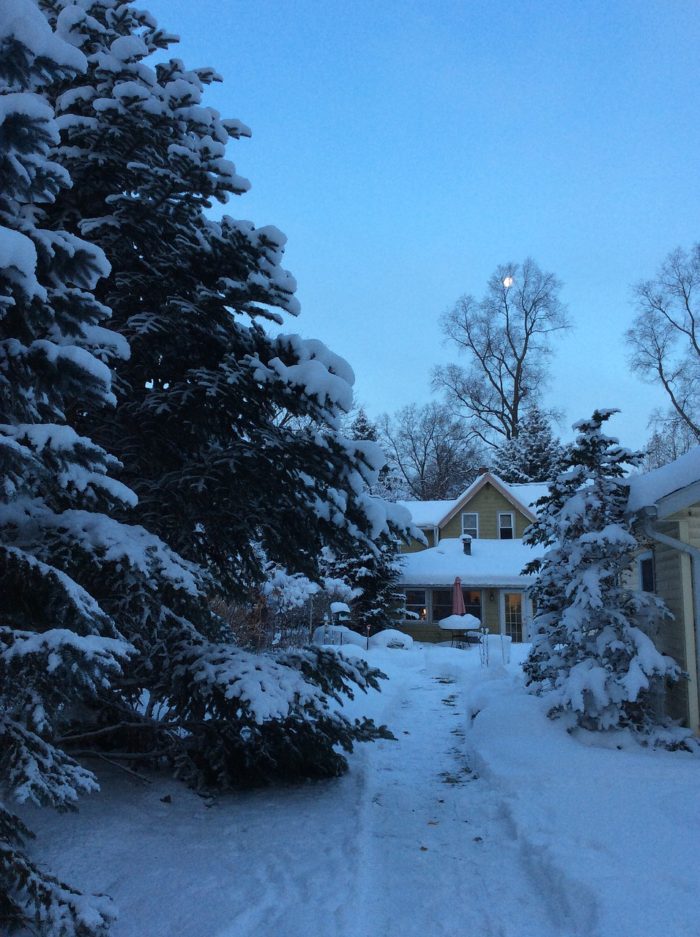 What's Neglect?
When you neglect your furnace's routine maintenance you are making the furnace work harder than it should, which will decrease the lifespan of your furnace. Replacing your furnace can cost several thousand dollars, while the money would not be fun to spend, living without heat would be worse! Neglect would also be using the wrong filter. Always follow what the manufacturer recommends on the filter type. If you use a filter that is too thick it can work the same as a clogged up filter, not allowing air to pass through it. The furnace will overheat and cause the same problems as it would if the filter was dirty. What are some signs that you are neglecting your furnace?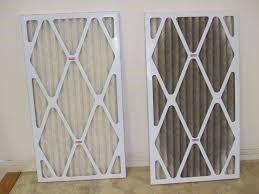 Waiting until your filter looks like the one on the right, shows that you are neglecting your furnace by changing the filter when needed.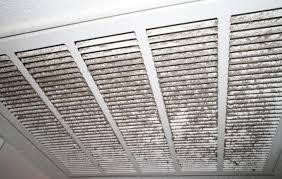 If your return air vents start looking like this you may be neglecting your furnace.
What does all that dust and dirt mean?
If your furnace filter is filthy and your air vents are showing dust and grime build up, your furnace is working harder than it should to heat your home. Your furnace pushes air through the ventilation system in your home and if the return air vents are covered in dirt and dust, that means your furnace is pulling the dirt and dust through its system. The filters are there to help keep your furnace running smoothly, but if the filters and vents are clogged up, your furnace cannot run properly. It will have to work harder to force air through the vent system. You are also BREATHING this crud! ONE HUGE reason to keep these vents and filters clean, YOUR HEALTH! If you have allergies, you definitely want to keep you on replacing your furnace filters and air vents. Keeping the dust from blowing through your furnace can actually help with your allergies. Keep your furnace running smoothly and with clean filters and air vents your allergies can lessen and you can get better sleep and breath better. Neglecting your furnace can actually mean you are neglecting your health.
The Deadly Secret
Your furnace has a deadly secret… if you do not maintain your furnace, it can actually lead to your furnace pumping out carbon monoxide, which if you do not have a CO detector can lean to an unfortunate situation of death. So if relieving your ailing allergies wasn't enough to motivate you to keep up on the maintenance on your furnace perhaps this will motivate you! Have a yearly inspection done by a professional to ensure your health and safety.
Personal Experience Disaster Averted!
Your HVAC system pumps air through your home and the intakes are in different parts of your home. Be ware when working on cars in your garage, that even with the garage door open the CO fumes can creep inside your home. My husband was starting up his ol' 1966 Lincoln Continental, it hadn't been run since fall and it was now spring. He knew it needed to get started and run for a bit before taking it out for a spin.
However I was inside with our infant son and started to smell fumes from the car. I called down to my husband to ask him what is going on and he replied the fumes were just due to the fact the car hadn't been started for several months. This was not entirely true. He had started the car, but it was still in the garage, even with the tailpipe sticking outside of the garage, the fumes were being pulled in through the air vents into our furnace and circulating through the house. Our CO alarm went off, I had already started to feel light headed. When I went outside after the alarm went off it occurred to me what had happened. We took our son to urgent care to make sure he was ok, since he couldn't tell us if anything was wrong. He was fine, but we were a bit freaked out. Even with the CO alarm and the garage door open the furnace pumped the CO through the house and it took several hours for the air to clear out enough for us to come back home.
Things you learn!
Financial Consequence
If you neglect your furnace repair, the costs can add up. Replacing a furnace can be upwards several thousand dollars. If you keep up on the routine maintenance of your furnace and opt to purchase a home warranty plan, you can easily avoid costly repairs. Performing the cleanings and switching the filters will have a major impact on the lifespan of your furnace. If you neglect your furnace it would void the home warranty, so don't neglect your furnace and then expect your provider to install a new one. Keep your furnace running for the long haul and protect your investment. If the unexpected expense shows up to repair your furnace, you've got coverage that will protect you.
Recap
Performing maintenance on your furnace is not just to keep your furnace running smoothly but it can have a direct impact on your health and life. A well-maintained furnace will have a longer lifespan than one that is neglected. Be sure to replace your furnace filters. If you have trouble remembering which size you need and when you need to change it, sign up for FilterEasy.com. This company will ship you a new filter and when it shows up on your doorstep that is your reminder to change that filter! You can use a long hose on your vacuum to help keep your air vents clear, but you may want to have a professional clear out your air vents at least once or twice a year. You do not want to breath that dusty dirty air all winter long while you are stuck in your home.