Get A Unique Gift for Dad for Father's Day with JJ Suspenders
This post may contain affiliate links or I may have received the product free in exchange for my honest review. See full disclosure for more information.
Father's Day is coming up next month and you may be looking for that unique gift that he doesn't have yet. Check out JJ Suspenders for all different types of suspenders for Dad. You will find that special set for any special occasion. Also would be a great gift for groomsmen in your wedding party. Make sure that the man in your life keeps his pants secure while he is dancing, or moving around the dance floor. I love that classic look of a guy in suspenders.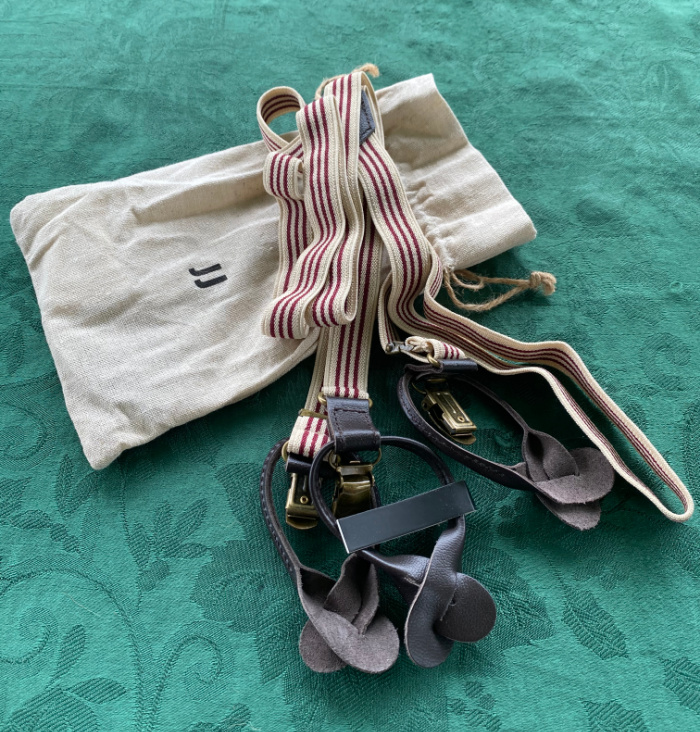 About JJ Suspenders:
It started in 2014 when founders Jackson and Josh were shopping for suspenders to wear at a friend's wedding and after visiting dozens of shops all they could find were a handful of generic, outdated and overpriced suspenders. When looking for alternatives online, they quickly found that about 90% of the suspenders on the market were low quality and mass-produced by the same factory. The only suspenders that met Jackson and Josh's quality standards were from a very old company in England. But with this came high shipping costs, outdated designs, and poor customer service.

It was clear there was an opportunity in this stale industry to make a much better product for men who wanted to add that extra bit of class to their outfits. Combining Jackson & Josh's (JJ's) prior entrepreneurial and manufacturing experience, JJ Suspenders was born with a series of designs that brought some much-needed innovation back into this stagnant industry.

We're on a mission to innovate on the long forgotten things that just barely meet the status quo.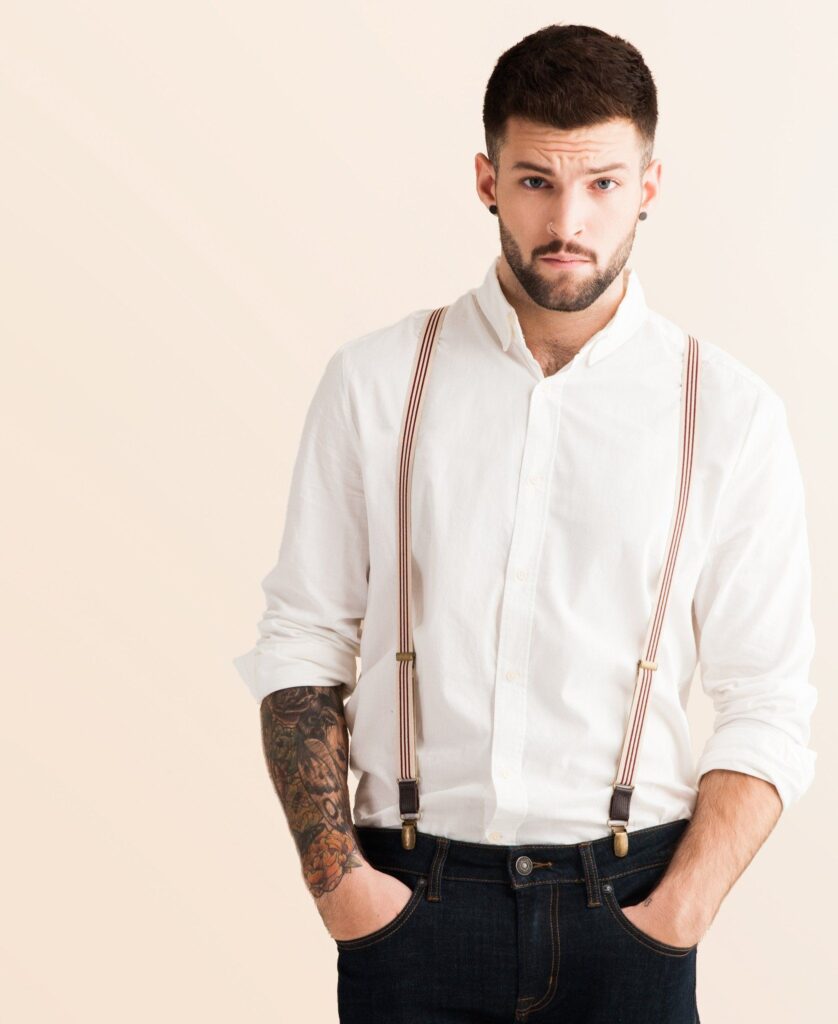 These striking burgundy and khaki suspenders feature a soft khaki stripe flanked by fine burgundy lines. They are incredibly versatile and thanks to their subdued tones and elegant finishing, they look great with light and dark suits alike. Leather detailing and gold hardware gives them a polished touch and the clip-on option makes for easy, comfortable wear.
JJ suspenders are designed for heights between 5'2 and 6'2. If they don't fit perfectly – return them within 15 days for a full refund.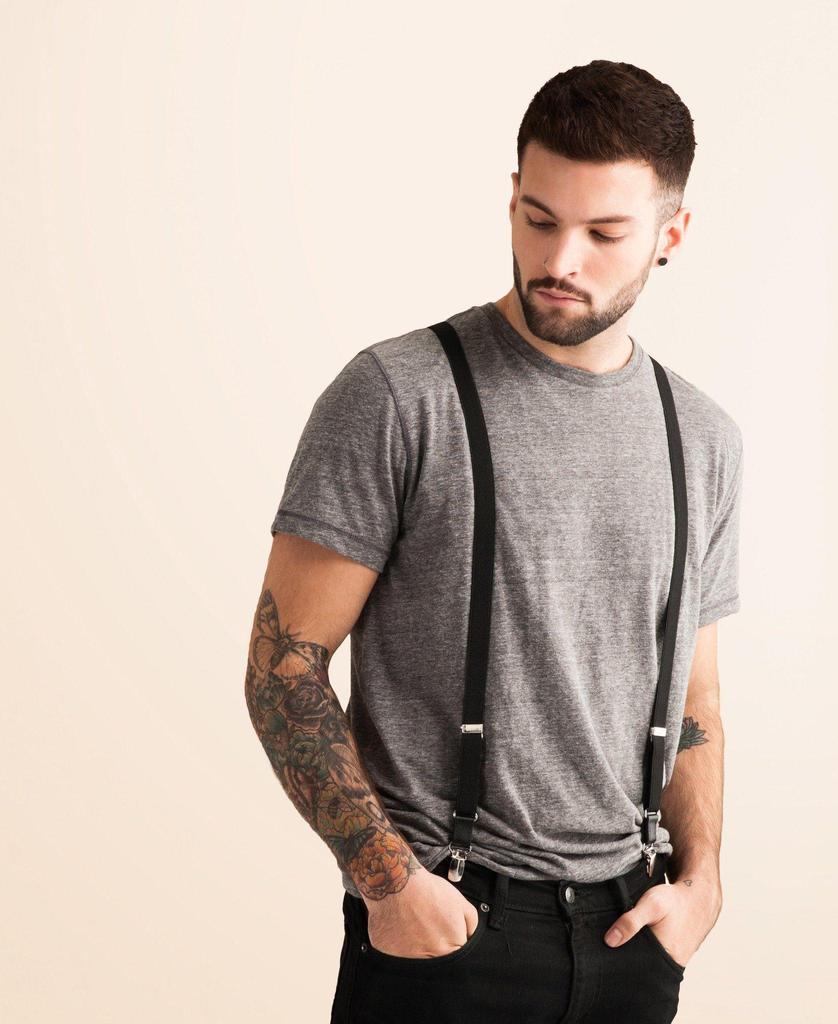 JJ's Suspenders are all made easy to wear with both clip and button attachments. Clip attachments make it simple to pair your skinny suspenders with any pair of pants, with no sewing required. Interested in looking a bit more formal? Each pair of suspenders comes with a sewing kit so you can easily make any pair of pants suspender-ready for button attachments, for an even more polished look. Created using elastic, these suspenders fit snugly against a person's body and make it simple to slip the straps on and off.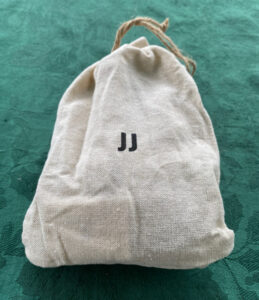 You can purchase these great suspenders on JJ Suspenders Website.
You can follow JJ Suspenders for all their latest products and designs: