Get Comfortable Lumbar Support with The Socket Seat #MegaChristmas19
This post may contain affiliate links or I may have received the product free in exchange for my honest review. See full disclosure for more information.
Most workers today are seated firmly in an office chair for several hours a day and that can cause long-term stress and pain in the back and neck. Good posture while sitting down working is important to your overall health, that is why I am excited to tell you about the SOCKET SEAT®.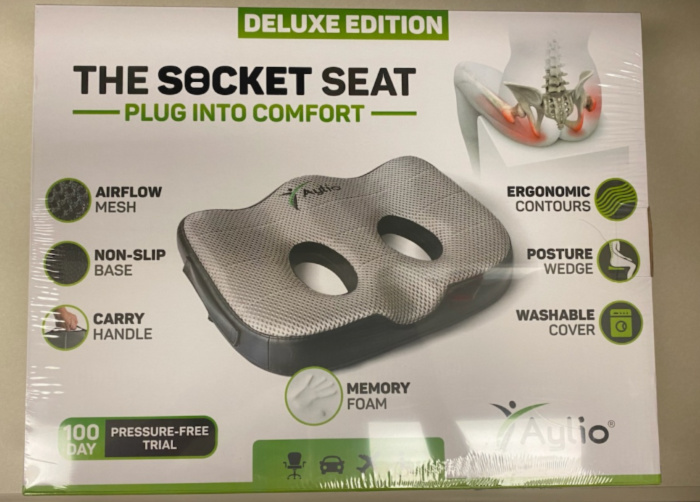 The SOCKET SEAT was developed for anyone who spends a lot of time sitting, which is almost everyone these days!  Max Krishtul and his wife (an occupational therapist) developed this cushion to take pressure off the sit bones and tailbone while sitting.
More About Aylio
It always has been a project rooted in our passion for health & wellness. It's not about reinventing the wheel, but about making new and better versions of the products our customers want to own and use. This mindset of ongoing creation based on customer feedback and attention to detail has allowed us to find success in unconventional ways, and to pioneer our own path as we've grown into a full brand.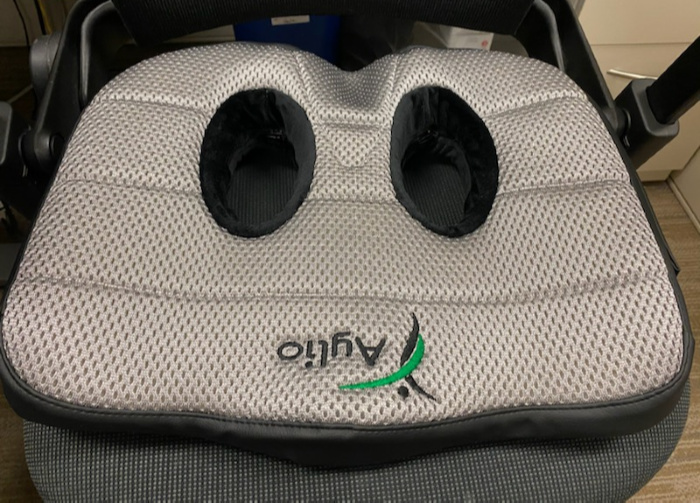 The Socket Seat™ by Aylio is an ergonomic cushion designed to take pressure off the sit bones and tailbone. High-density memory foam and a cooling mesh surface ensure comfort and support. A premium vegan leather base with velvet accents enhance the look, feel and durability of the seat. Cover is removable for easy cleaning.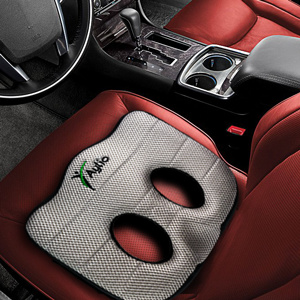 Two holes, a tailbone cut-out, and ergonomic contours alleviate pressure from sitting bones, hamstrings, hips and lower back. It has a built-in carry handle, making it easy to take anywhere you go. If you are taking long-term holiday travel via car, plane or train, this can go with you and keep you seated comfortably for the long hours of travel.
I have been using the Socket Seat™ for about 2 weeks now and notice a tremendous difference in how I feel after sitting all day at work. I have tried other support cushions and this one, by far, has become the best and most favored seat cushion I have ever used. It is so soft, yet provides great comfort and support.
If you struggle and fidget in your seat all day, I HIGHLY recommend The Socket Seat™ for yourself and anyone that you know that suffers as well.
Stay connected with Aylio to see what other great products they bring to fruition.
---
We have added these products to our 2019 Holiday Gift Guide