Get to know the Kentucky Derby
This post may contain affiliate links or I may have received the product free in exchange for my honest review. See full disclosure for more information.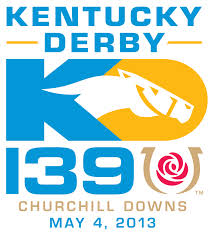 It is that time of the year that people get excited, very excited indeed about the sound of hooves on the floor. On May 4
th
, many of us will be watching in anticipation as the Kentucky Derby crowns is next winner. This amazing horse race has been going on since 1875, and is the first leg of the great quest to win the Triple Crown-a three part series of races. Only 11 horses have won in the history, and there has not been a winner since 1978. However, this does not stop people from trying. Horses and their jockeys that get close to winning the Triple Crown get a lot of publicity and often get featured on sporting newscasts such as 
ESPN.
If you are new to horse racing, now is a great time to learn more about this sport. Horses have a long history of working with man, and although most of us do not work with them in our day to day lives, something within us still makes us very excited when man and beast come together towards a common goal. If you want to explore to world of the Derby, a fun adventure would be to 
place a bet on Kentucky Derby
. It can be just for fun, between your friends or coworkers. It is a lot of fun to cheer on your favourite horse, even if all you have got to lose is a sense of pride.
You do not have to know a lot about horses to pick your favourite. A fun thing to do is to look at the list of participants and choose a name that sounds the most appealing. With the great amount of unique names in the horse world you can have a lot of fun screaming that name as the horse crosses the finish line.
Disclosure: It's Free At Last received monetary compensation for this post; however, all opinions are completely and 100% my own.