Get What You Want, When You Want with Hello Fresh Flavour Generator
This post may contain affiliate links or I may have received the product free in exchange for my honest review. See full disclosure for more information.
By now, you are very familiar with the delicious home delivery service, Hello Fresh. If you aren't you sure are missing out. Hello Fresh offers nutritionally balanced meals that are portioned out just perfectly. All you have to do is open, prepare the recipe and serve. It is that simple.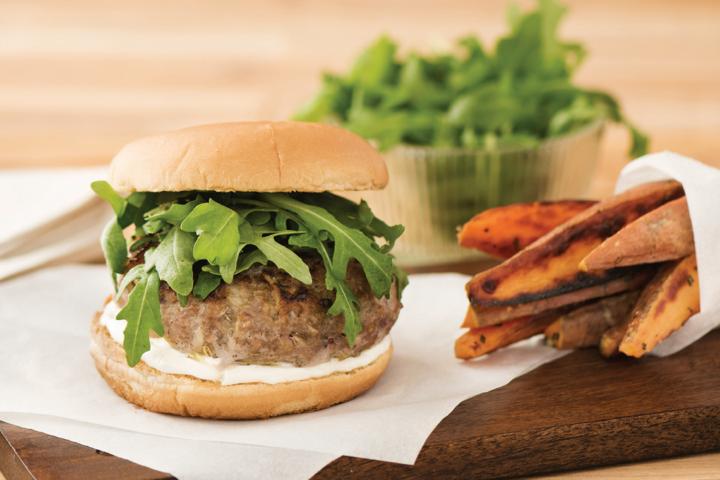 Take for example, this delicious Pork & Apple Burger recipe with a side of Sweet Potato Chips. I always dreamed of making great delicacies that my family would clamor over and wanting more. With Hello Fresh, this saves me the time and energy and brings sophistication right to the dinner table.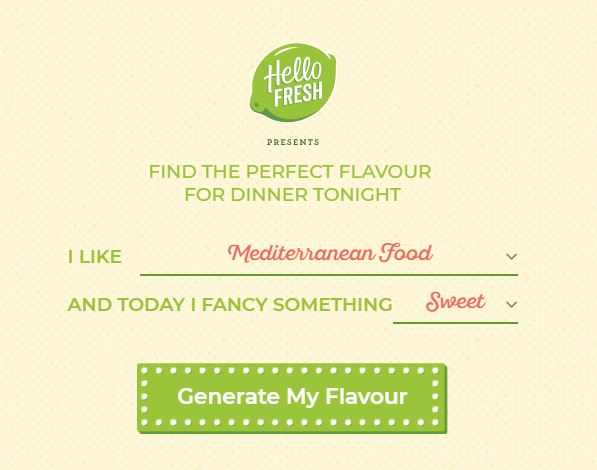 As if that wasn't fantastic enough, now I can go beyond their weekly menu options and choose whatever I fancy at that time. Thanks to their new flavour generator, I can bring home the taste of the Mediterranean, Asian, Middle East, Modoz and Mexican right to my door.
The Flavour Generator allows you to select your style of food and then show what you want between Spicy, Sweet, Tangy, Herby or go a litte risque and select "I've never tried" to see what delights you receive.
Simply select "Generate My Flavour" and VOILA! Your recommendation is complete.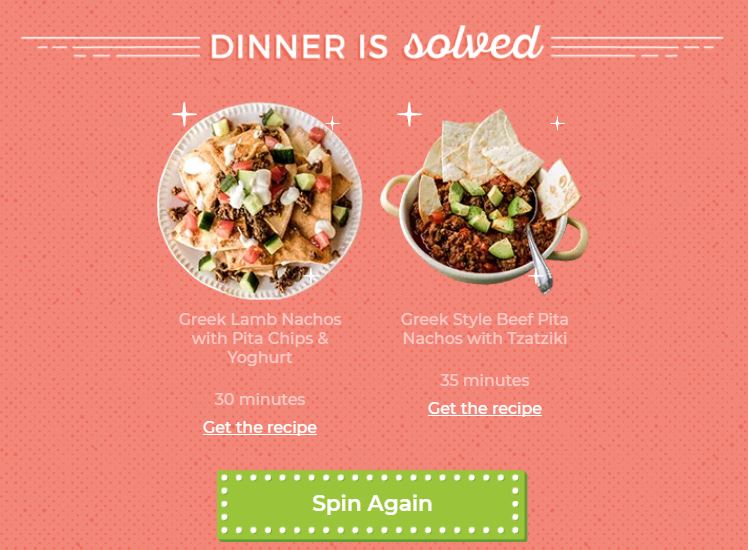 Not completely happy with the results? Spin again for additional options or change up your flavour selection a bit until you find the taste that is just right for you and your family.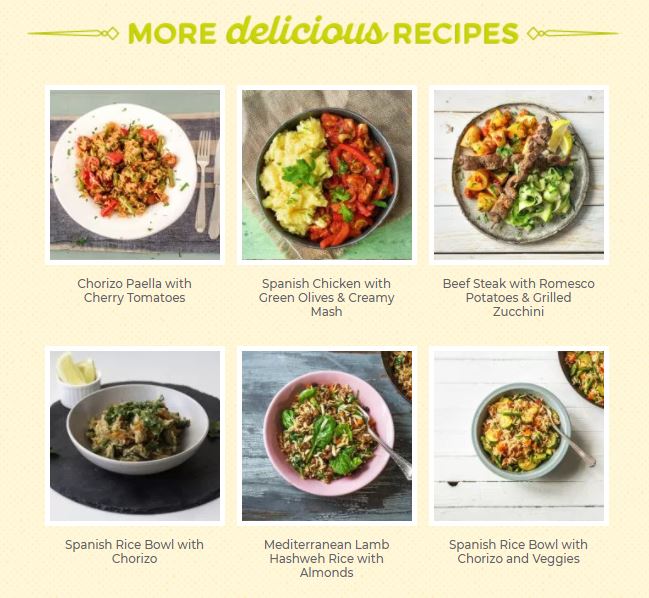 It also shows you other recommended recipes at the end of your generated results, and gives you some options that might appeal better to your eye and your palate.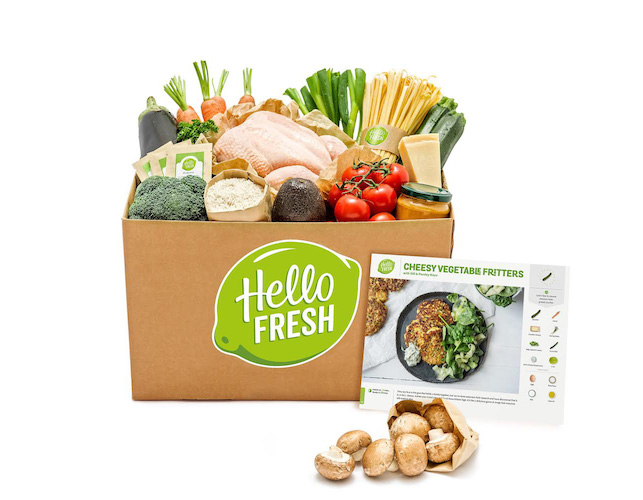 Each Hello Fresh box is chocked full of all you need to make a fantastic creation for yourself and your family or dinner guests. They offer several types of selections including the Family Box, The Veggie Box and The Classic Box.
As if the convenience of delivery to your door was not great enough, the cost per meal is less expensive than the average family of four dining out for the evening AND the ingredients and preparation are more wholesome than fast food.
Are you ready to get started? Check out the Hello Fresh Flavour Generator today and bring the taste of foods around the world to your dining table tonight.
Stay connected socially with Hello Fresh for their weekly menu options and new additions to the Flavour Generator.
Facebook | Twitter | Instagram
Tell us in a comment below, what flavour are you first going to generate using the flavour generator with Hello Fresh?