Giant Eco-Friendly Full Body Wipes by Mammoth Wipes
This post may contain affiliate links or I may have received the product free in exchange for my honest review. See full disclosure for more information.
Fall is right around the corner, and you will see sports, festivals and even fall camping trips starting up. I know whenever I go camping for a long weekend I am dirty from hiking, sitting around the fire, bug spray and I really want to take a shower. But I am out in the middle of nowhere and there are no showers. Mammoth Wipes lets you wipe off and feel clean and refreshed. They are full body wipes, and eco-friendly which makes this even better!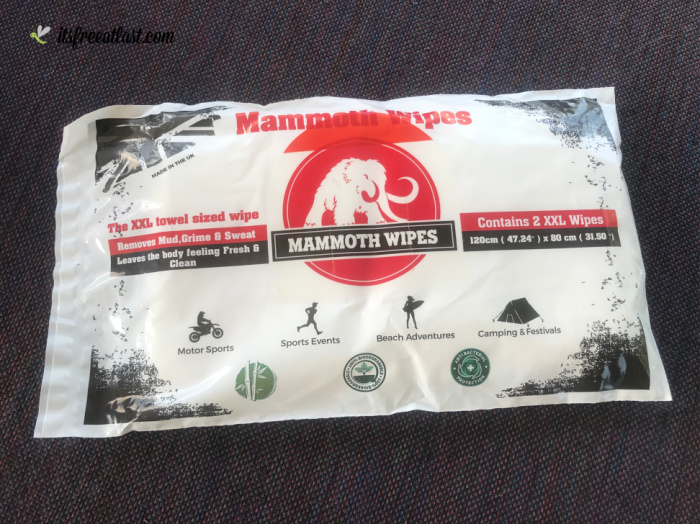 About Mammoth Wipes
Mammoth Wipes are manufactured in the UK. Each whole body size wipe offers a full shower clean with no running water or mod cons required. The wipes  keep festival-goers, competitive sportspeople, campers and anyone else who wants to rid their whole body of dirt, sweat and grime and easy eay to get squeaky clear super quickly without extra packing or prep.

Eco-friendly, biodegradable and paraben-free, Mammoth Wipes are an outdoor event must-have for anyone who doesn't want a lack of washing facilities to slow them down.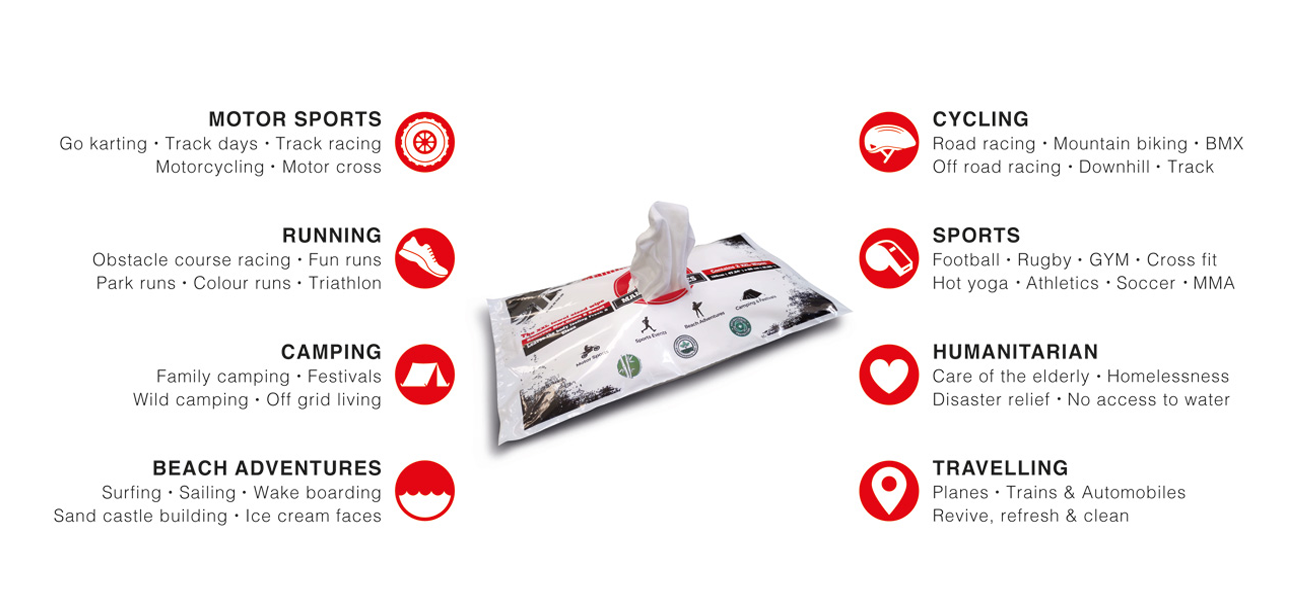 Outdoor enthusiasts, sports fans, festival-goers and campers can now take a refreshing shower whatever their location thanks to the utterly refreshing new whole body wipe, Mammoth Wipes.
A cutting-edge design which offers a hygienic and eco-friendly whole body refresh when traditional facilities aren't available, Mammoth Wipes make it easy to clean up quickly without polluting the planet.
Created using a sustainable, fully biodegradable bamboo material Mammoth Wipes are a massive 25 times bigger than a regular face wipe and an absolute essential for anyone spending a night under the stars, getting back to nature or roughing it out at a Tough Mudder or Spartan type event. With no palm oil, and no harsh chemicals, each super large, super soft wipe is completely paraben-free and safe for sensitive skin.
Ideal for festivals and other outdoor events where showers and running water is limited or non-existent, the giant bamboo material wipes are easy to use and easy to pack. Each skin-friendly wipe is infused with a water-based antibacterial liquid, wild lemon-fresh scent and a soothing aloe leaf juice skin conditioner. Simple pull out, wipe on and refresh to leave skin feeling clean and cleansed.
Mammoth Wipes are also completely plastic free, have recyclable packaging and are fully biodegradable. Unlike smaller face and household wipe counterparts, a used Mammoth Wipe won't contribute to the thousands of tons of landfill waste generated by similar products each year.
Each wipe measures 120cm x 80cm with two in each pack, making them the ideal size for full-body cleaning. The wipe gently removes dirt, grime and sweat easily, they also incredibly lightweight and easy to pack, making them ideal for off the grid adventures.
Jason Thorpe, Director of Mammoth Wipes, said "Standard wipes just aren't up to the job of getting clean after an event like Tough Mudder or a day spent living it up at a festival. They also create big problems for the natural environment.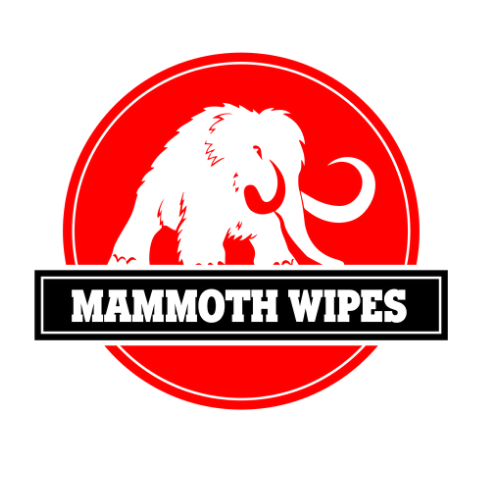 You can purchase your Mammoth Wipes through their website.
You can follow Mammoth Wipes socially: