Gift Fun Novelty Socks with Happypop Socks Gift Sets #MegaChristmas19
This post may contain affiliate links or I may have received the product free in exchange for my honest review. See full disclosure for more information.
One of the best gifts that anyone can get for Christmas is fun, novelty socks. Let me tell you about the gift that keeps giving with Happypop Sox fun and frivolous designs.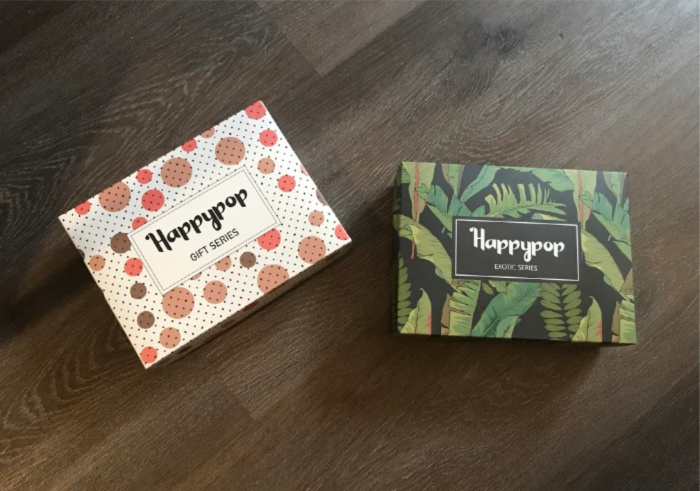 About HappyPop
At Happypop, we mix happiness and popularity into our great and funky socks. We've fallen in love with our socks and we hope you will as well.
Happypop was established in a small design studio by a group of young bloods in 2014. Our design team surprises even the most enthusiastic sock fans with the sharpest, and funkiest designs . With a creative eye for design and keen instinct for business, we quickly grew out of the small studio to several offices nearby. Today, thanks to our professional manufacturer and the sophisticate design team, we've grown incredibly fast over the years and have become renowned worldwide.
For Christmas this year, I have picked out many styles for myself, Hannah and Adam to wear and enjoy.
Hannah is all about the mermaids. Since a very young age, she has always had a passion and fan for Ariel the Mermaid and it continues on to this very day. What better way to surprise her Christmas morning that with a box of different socks that adorn her favorite mythical character, the mermaid.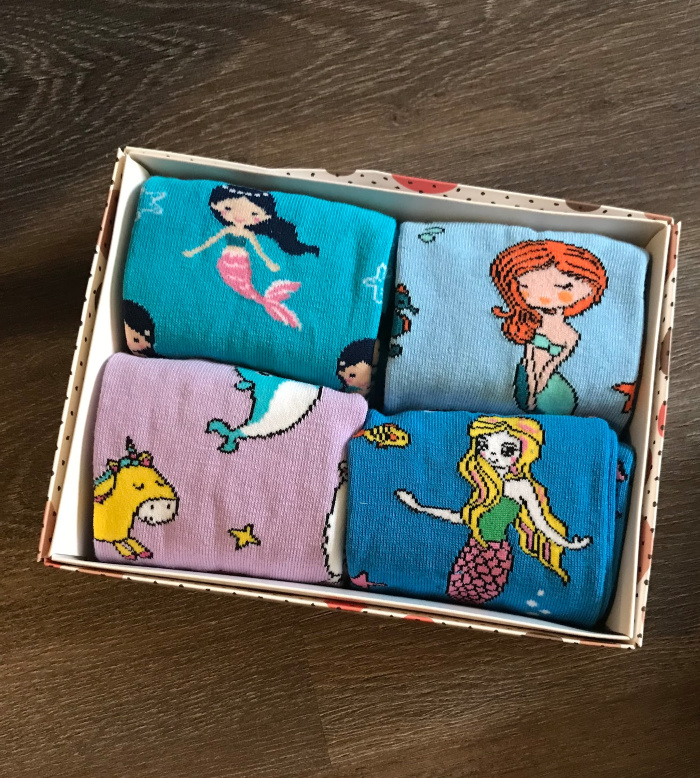 MERMAID SOCKS
What could be more magical than a pair of mermaid socks? Come on a magical journey…
Please allow the mermaid to take you on a journey, a journey to mysterious SeaWorld. Perfect for the girls whose imagination just has to fly free!
For Adam, I took a similar approach and got him an assortment of shark socks to go along with Hannah's underwater themed socks. They are getting married in less than a year and this will be a wonderful complementary gift they will love.
Funny Shark Crew Socks
Take a bite out of Shark Week and go cage diving into these shark infested socks. Different and mixed colors with cute pattern, funny, novelty and cool, add a unique punch to any outfit,brighten up your everyday, make you feel fun and relax,meet fashion and gift choice.
For me, I took a more personal approach and picked out a set of Sloth socks that are adorable and colorful, as well as comfortable to wear.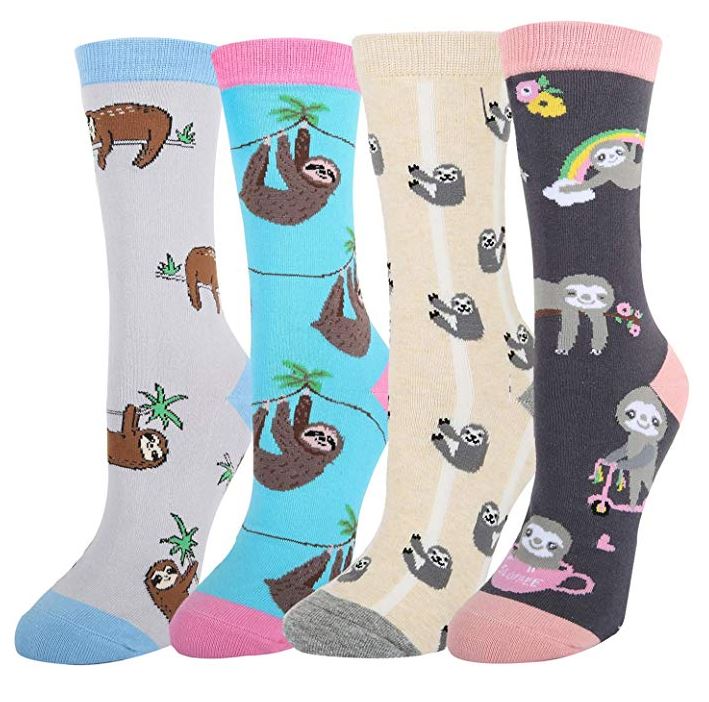 This holiday season, keep your tootsies warm and comfortable with super soft and colorfully animated designs from Happypop Sox. You can find tons of designs available in their Amazon store and have them arrive in time for Christmas.
Make sure to follow Happypop Socks on social media:
Facebook | Twitter | Instagram
---
We've added Happypop Socks to our 2019 Holiday Gift Guide!