Gift of Stitch Punch Needle Kit Art Tote Bag #MegaChristmas22
This post may contain affiliate links or I may have received the product free in exchange for my honest review. See full disclosure for more information.
If there is a needlecrafter in your life or someone looking for a new creative hobby in 2023, I hope you'll consider including Gift of Stitch, a new collection of 24 needlecraft kits that make it easier than ever for someone to either start a new needlecraft project or embark on a new hobby.
Gift of Stitch includes 24 needlecraft kits that include everything you need to create gorgeous, achievable gifts in various techniques, including knitting, crochet, macrame, embroidery, cross stitch and punch needle. The kits include tools, DMC's renowned high-quality materials, threads, and easy-to-follow instructions. There is even a reusable gift box, ribbon, and stitchable gift tag so you can add a personal touch to the wrapping.
I know I love doing crafts, painting and now I can try my hand at stitching with this kit from Gift of Stitch by DMC. You could get this for a friend, family member, or do a stitching project and give that as a gift to someone special. With the holiday season here you can add this to your holiday wish list, or buy list.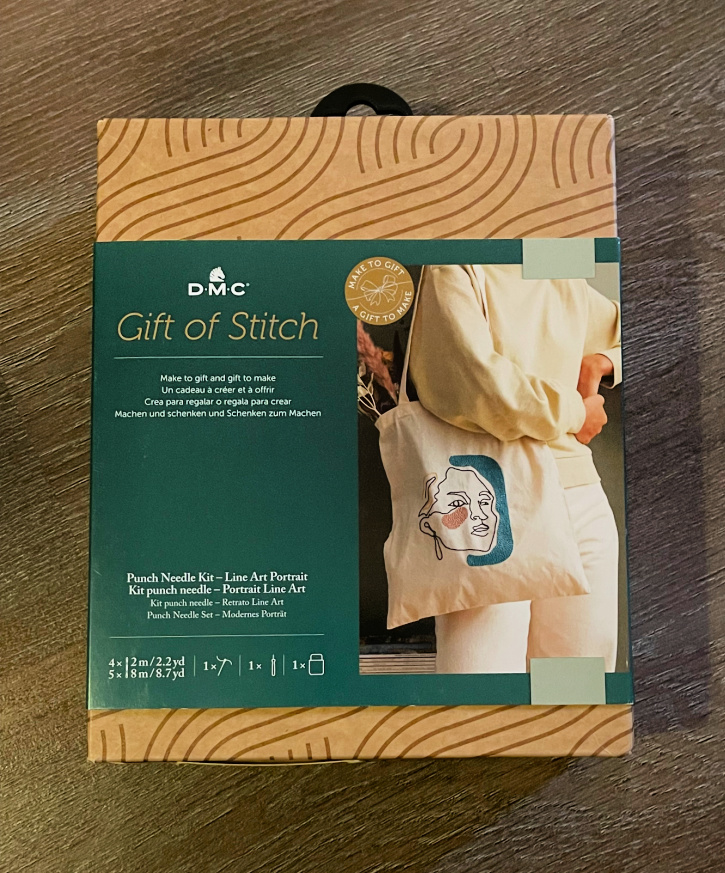 About Gift of Stitch:
Gift of Stitch kits are created by DMC, the French needlecraft company founded in 1746. If anyone was doing needlework in the past 200 years, they were probably using DMC. In fact, DMC materials are so widely used that nearly 296,000 miles of its flagship stranded embroidery floss are sold each year. That's enough to wrap around the earth 20 times.
About DMC:
The DMC Group: aims to become the world's leading destination for needlecraft inspiration, education and supplies. Our group invests in and nurtures brands loved by needlecrafters:

DMC (Dollfus-Mieg et Compagnie): a global embroidery brand, founded in France in 1746 and still manufacturing on its historic site in Mulhouse, supplying craft chains, haberdashery departments and fashion houses around the world.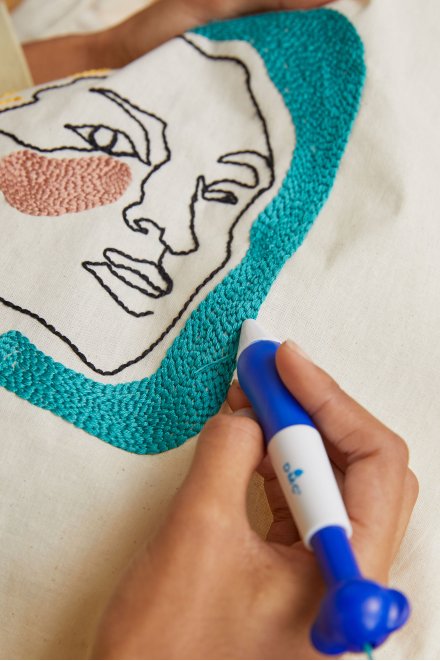 LINE ART PORTRAIT – PUNCH NEEDLE KIT – GIFT OF STITCH
Handcraft this classy tote as a heartfelt gift for any occasion. Ribbon and gift tag included. Reuse box as giftwrap.
If you are looking for a chic gift, use this kit to make a stylish tote bag. Or give the gift of stitch by making a present of the kit itself.
The design captures a stylized face in profile using a single looping line and bright accent colors
The kit includes everything you need including the hoop and punch needle tool, as well as clear step by step instructions. There's also a ribbon and stitchable gift tag, so even the wrapping is taken care of.
This kit includes:
– 4 x 2 m / 2.2 yd skeins Mouliné Spécial® – 100% cotton
– 5 x 8 m / 8.7 yd skeins Mouliné Spécial® – 100% cotton
– 1 x tote bag – 100% cotton
– 1 x fine punch needle tool
– 1 x embroidery needle
– 1 x instructions EN / FR / SP / DE / IT / PT / NL
– 1 x ribbon
– 1 x gift tag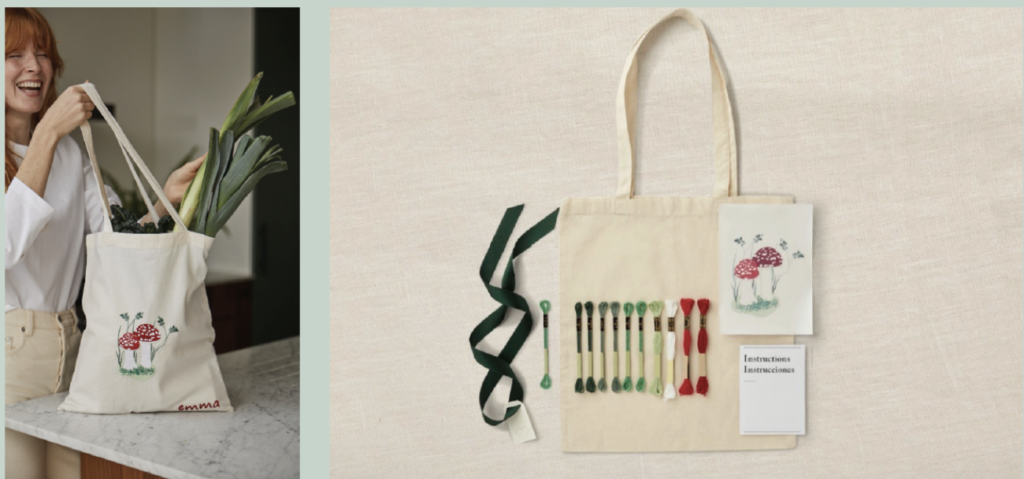 Each Gift of Stitch kit includes everything you need to help anyone become a DIY rock star, including tools, materials, threads, easy-to-follow instructions, and online tutorials. There is even a reusable gift box, ribbon, and stitchable gift tag so you can add a personal touch to the wrapping. Think of it as a HelloFresh kit but for needlecraft.
Available for purchase on their Website. Pricing ranges from $24.99 to $32.99.
Stay Socially Connected:
________________________________________________________________________________________________
We have added Gift of Stitch to our 2022 Holiday Gift Guide