Tips For Updating Your Wardrobe Each Season
This post may contain affiliate links or I may have received the product free in exchange for my honest review. See full disclosure for more information.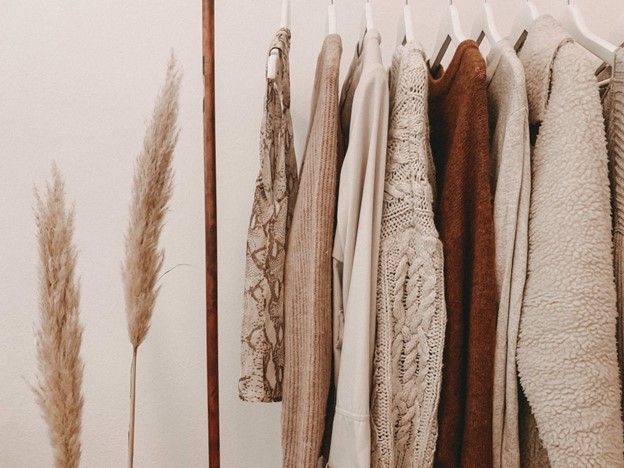 Via Unsplash
The leaves are changing, the air is getting colder, and it's time to start thinking about updating your wardrobe for the upcoming season! It can be tough to know where to start, but don't worry – we've got you covered. This blog post will discuss easy tips for updating your wardrobe each season.
1) Take inventory of what you have.
Before you start shopping for new clothes, it's important to take inventory of what you already have. This will help you determine what items you need to buy and what items you can donate or sell. To do this, simply go through your closet and try on each item of clothing. Make a note of what fits well and what doesn't. Also, take note of any items that are worn out or that you no longer enjoy wearing.
2) Set a budget.
Once you know what you need to buy, it's time to set a budget. It's important to be realistic here – if you can't afford to buy everything new, don't worry! You can always mix and match new and old items to create a new look.
3) Shop your favourite stores.
Now that you know what you need and how much you can spend, it's time to start shopping! Make sure to hit up your favourite stores first – they'll likely have the best selection of items that you love.
4) Be open to trying new styles.
When shopping, don't be afraid to try on something new! You might be surprised at how much you like a style that you thought you would never wear.
5) Underwear and socks matter, too!
When updating your wardrobe, don't forget about your underwear and socks! These items might not be visible, but they play an important role in keeping you comfortable throughout the day. Visit ThirdLove bras to find your perfect fit.
6) Accessorize!
Accessories are a great way to update your look without spending a lot of money. Consider investing in some new jewellery or a new scarf or hat.
7) Get creative with layering.
Layering is key when transitioning your wardrobe from one season to the next. With the right layers, you can take any outfit from summer to winter (and vice versa).
8) Remember outerwear!
Your outerwear is what people will see first, so it's worth taking the time to find pieces that you love. If you have a little money to spend, consider shopping at secondhand stores or thrift shops.
9) Keep it simple.
When in doubt, always err on the side of simplicity. A few well-chosen pieces will always look better than some cheap items that don't go together.
10) Invest in quality.
Finally, remember that quality trumps quantity every time. It's better to have a small wardrobe of high-quality pieces that you love wearing than a huge wardrobe full of cheap clothes that you never wear.
Updating your wardrobe each season can be a manageable task. By following these simple tips, you can easily find pieces that you love and that work well with your existing wardrobe. So what are you waiting for? Get shopping!