Gimmee Jimmy's Cookies and Rugelach Tins Perfect for Father's Day
This post may contain affiliate links or I may have received the product free in exchange for my honest review. See full disclosure for more information.
Who doesn't love a sweet treat?  Cookies always make a good one, and I love giving them as gifts to people.  Whether for a birthday, anniversary, or just an everyday even showing someone you are thinking about them.  I recently was introduced to a company called Gimmee Jimmy's Cookies that I am loving!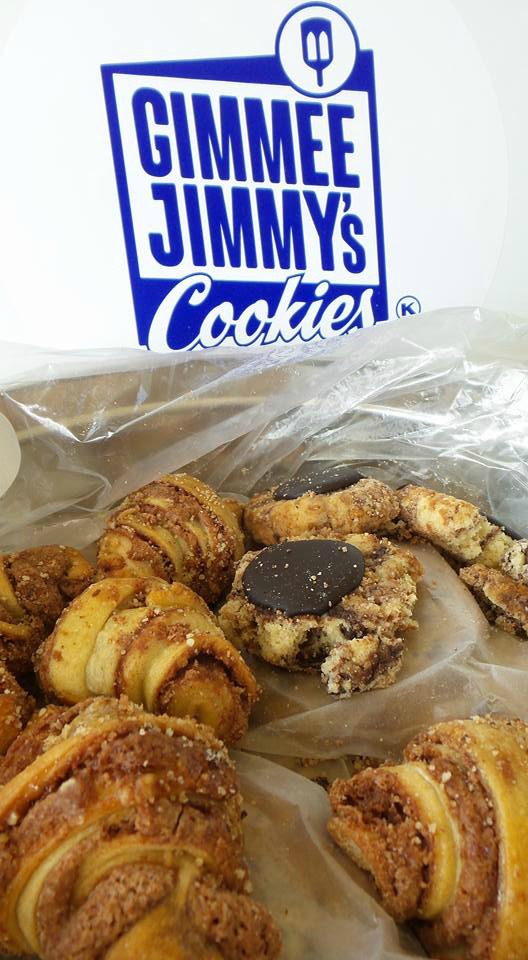 More about Gimmee Jimmy's Cookies
Gimmee Jimmy's Cookies first opened in 1983.  Their founder was Jimmy Libman, a dedicated businessman that was death from birth, but was never handicapped by the physical obstacles he faced.  Word spread quickly about his delicious cookies, and he gained many loyal customers.  The company is now ran by a small team of successors who want to share the love of their cookies, cakes, and all things delicious to their customers.  Their cookies are gourmet Kosher desserts that are baked fresh every day, all day.  Their kitchen is spotless, they select the freshest natural ingredients and do not use anything artificial.  Gimmee Jimmy's are delivered daily to fine restaurants and are shipped fresh daily around the world.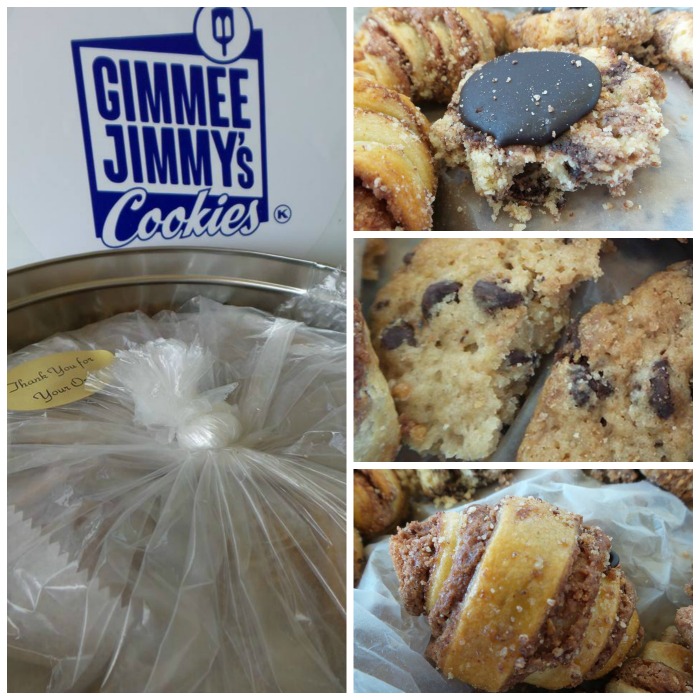 I received a great variety of Gimmee Jimmy's Cookies and Rugelach in a nice tin. The cookies I received included Chocolate Chip and Cinnamon Rugelach. They were all so delicious that they didn't last long in my house.
If you're not familiar with Rugelach (I wasn't before trying them), they are a traditional Jewish crescent shaped pastry that is available in a range of flavors and additions such as fruit, chopped nuts, cinnamon and chocolate. The chocolate Rugelach I received were so delicious! I definitely want to try other varities of this treat.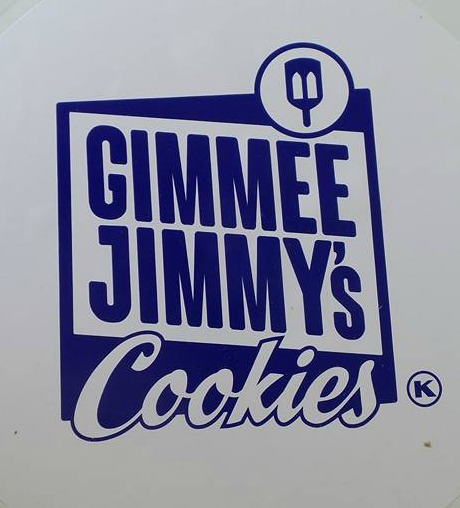 I adore that Gimmee Jimmy's Cookies has a section where you can shop by gift occassion – everything from Valentines, New House, Halloween, Bar/Bat Mitzvah, Thank You, Congratulations, and more – you are sure to find a great cookie gift for the ones you care about!
In addition to the delicious Gimmee Jimmy's Cookies variety we received, they also offer Babka Crumb Cakes and Brownies. All of their items make a great gift!
Make sure to follow Gimme Jimmy's Cookies online