Give Your Pooch a FUN Pawliday Box from I and Love and You #iandloveandyoupet
This post may contain affiliate links or I may have received the product free in exchange for my honest review. See full disclosure for more information.
I believe we can all agree that our pooches are part of the family too! And, when it comes to Christmas, Santa doesn't leave them out. Whether they are on the naughty (can dogs really be naughty? No way!) or nice list, Santa has a special package just for them! Pups love the Pawliday Box from I and Love and You. They crave the tasty treats and chews and of course, and they will want to model their new bandana! It's the stuff pups are dreaming about while waiting for Santa!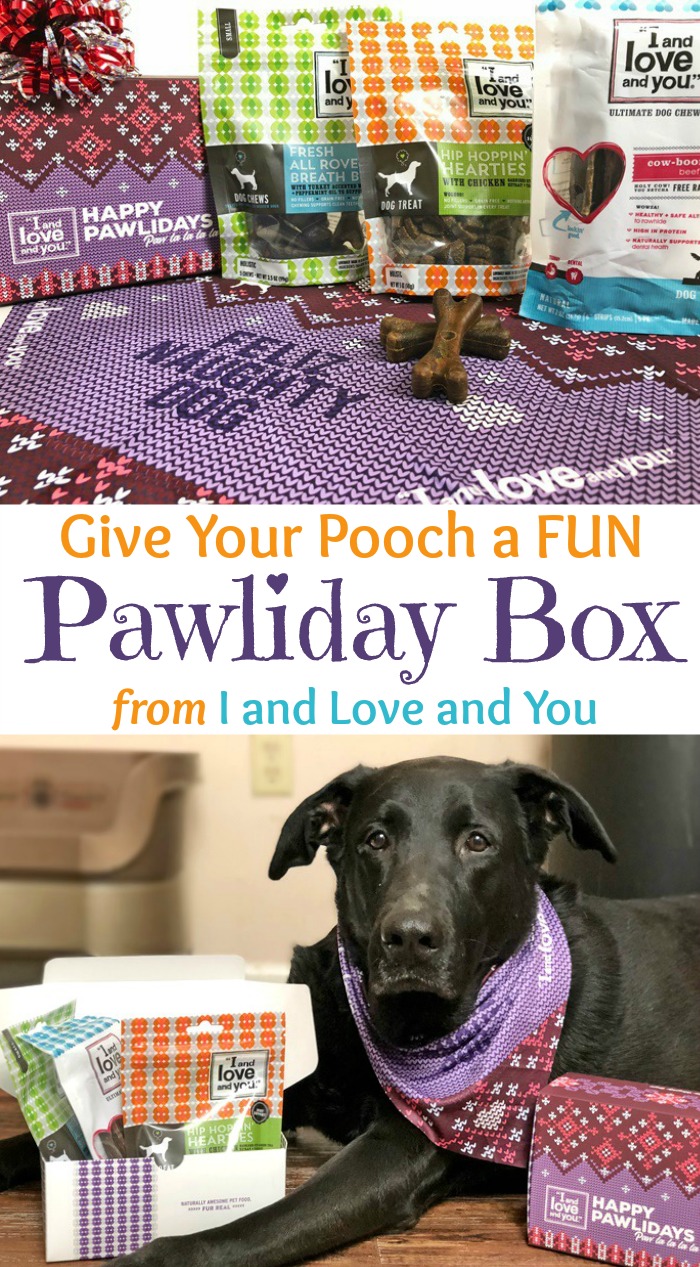 If you haven't heard of I and Love and You, let me introduce you and then I will tell you more about the FUN Pawliday Box and their tasty Naked Essentials Lamb + Bison – perfect for Christmas dinner!
"I and Love and You" is a pet food company that provides small and large furry friends with real meats, real ingredients, and nothing weird.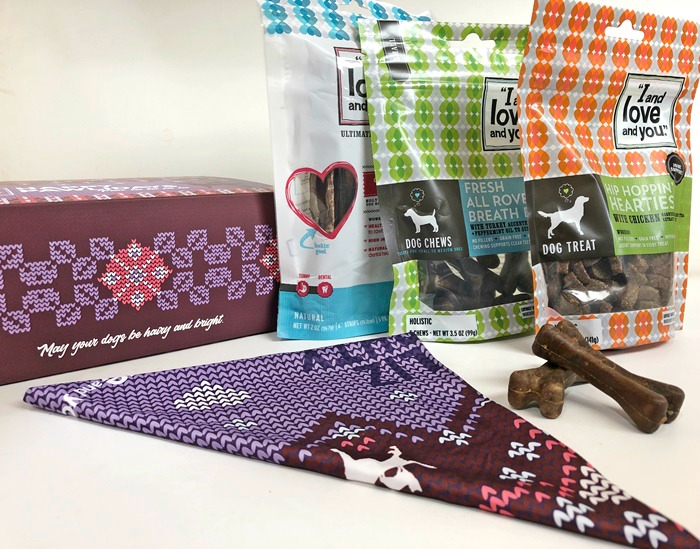 I and Love and You offer two different Pawliday boxes for your special pooch! The fun holiday gift box for dogs is under-the-tree-ready and contains three bags of tasty treats. It also contains a fun bandana! In the Feliz Naughty Dog Box, they include an ugly sweater bandana so they can participate in all of your ugly sweater parties. How fun is that?! And, in the Good News! Box they include a Good News! bandana which is just as fun!
Each kit purchased = a meal for a shelter pet!
But that's not all! While your pup is enjoying their fun box of goodies, did you know that it helps feed dogs in animal shelters? That's right! For each kit that is purchased, a meal is donated to a pet in an animal shelter waiting for adoption! I LOVE companies that support animals in need!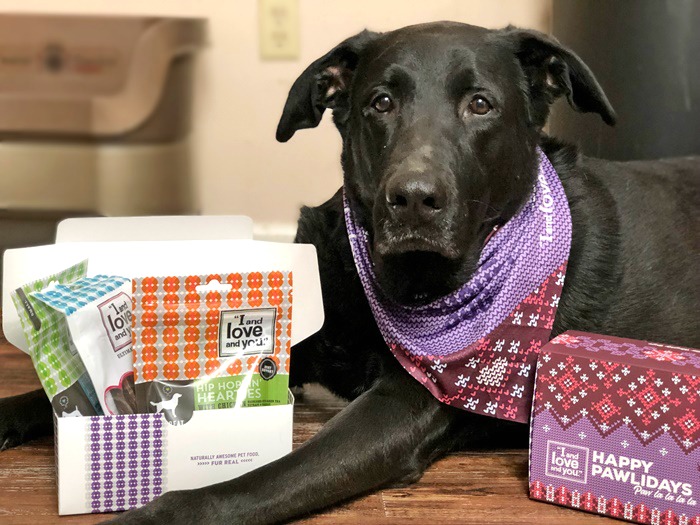 Now, let's look at what comes in the Pawliday Box! As you will see, whether naughty or nice, Santa doesn't skimp!
Feliz Naughty Dog Box
Hip Hoppin Hearties (1 bag)
Fresh All Rover Breath Bones (1 bag)
Cow Boom! Beef Strips (1 bag)
1 Ugly Sweater Bandana
Good News! Box
Nice Jerky! Bites: Beef + Lamb (1 bag)
Fresh All Rover Breath Bones (1 bag)
Top That! BOOST Meal Enhancer (1 bag)
1 No Stink! Bully Stick
1 Good News! Bandana
And, if you really want to treat your pooch, get them some WOOFALICIOUS lamb + bison kibble! It's the perfect Christmas dinner! Treats and tasty food?! Your pup will be in doggie Heaven! But beware! This delicious dog food may cause copious drooling! Take a look!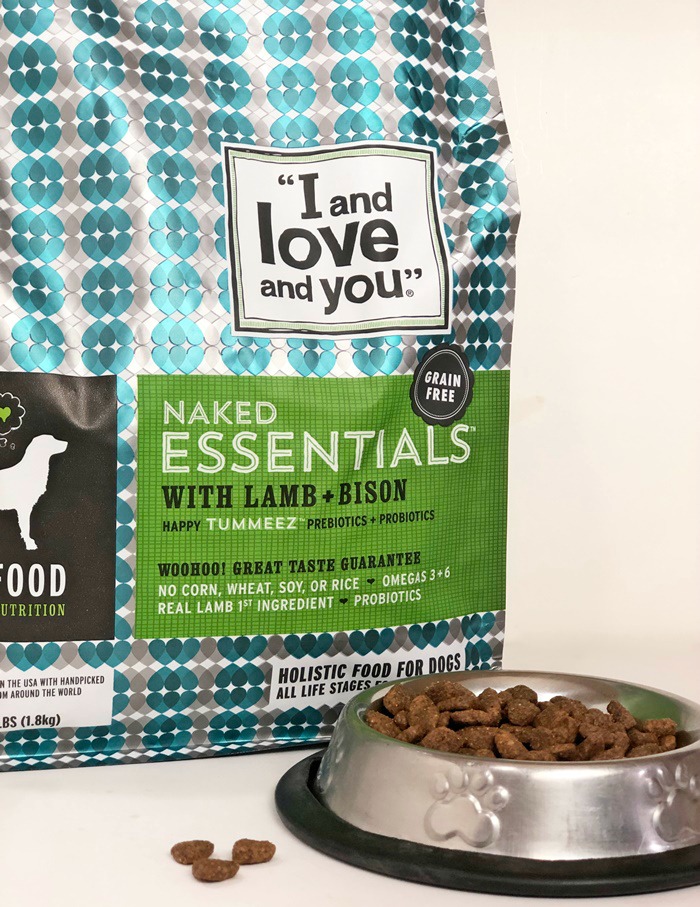 I and Love and You Naked Essentials kibble is not only woofalicious, but it is also nutritious! It is a high protein dog food with REAL MEAT as the first ingredient. It also has their Happy Tummeez™ Prebiotics + Probiotics to keep your dog feeling just right. Most importantly is what it DOES NOT CONTAIN. This delicious kibble has NO grains, fillers, by-products, or anything artificial!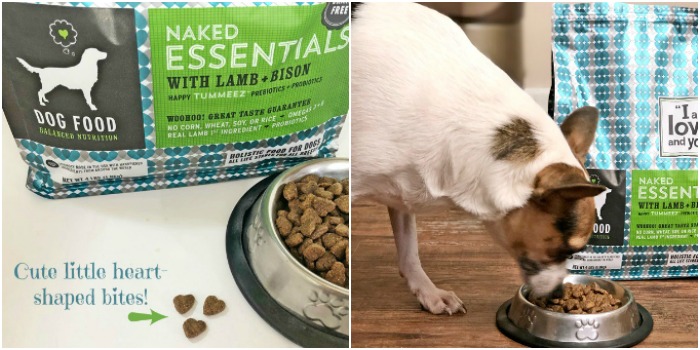 It also has the most adorable little heart-shaped bites, making it perfect for little mouths as well as big ones!
You can find I and Love and You's tasty kibble on shelves in grocery stores. So, while you are out doing your grocery shopping, you can conveniently stock up on your pooches food too! You no longer have to make different stops for you and your pups groceries!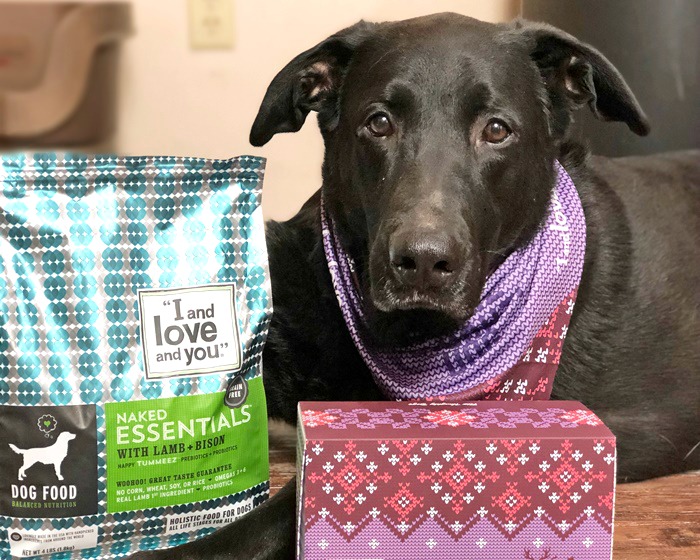 Visit I and Love and You and check out the fun Pawliday Box! It is the perfect gift for your pooch! These fun boxes also make great gifts for fur pals of your family and friends! You just can't go wrong with this fun gift and you're guaranteed a happy tail wag and big sloppy kiss in return! And, don't forget to grab a bag of the tast Naked Essentials dog kibble!
Connect socially with I and Love and You