This post may contain affiliate links or I may have received the product free in exchange for my honest review. See full disclosure for more information.
In my continued efforts to lead a more green life, I am finding new ways to used products that are reusable and recyclable.  One way I have found is the use of glass straws in lieu of disposable, plastic straws.
When given the opportunity to receive and review various glass straws, I was elated.  Glass Straws offers a variety of stylish and durable glass straws that are guaranteed to last a lifetime.
I received four different straws pictured below.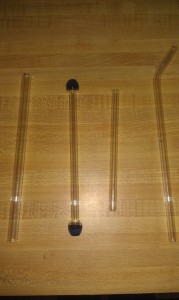 My daughter's favorite is the beautiful bend straw adorned with cute pink decorative dots on it.  My favorite is the larger, straight straw.  When we bring home shakes and smoothies, I immediately pull out my glass straw.  The best part is now more pain and headache of sucking a thick shake through a flimsy, plastic straw.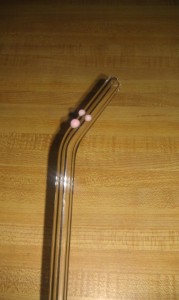 Glass Straws also provides hand-crafted storage cases so you can take your reusable straws anywhere you go.  Reducing the toxins that I am exposed to from plastics straws has been really nice and a great piece of mind for me and my family.
Using glass straws has many benefits including:
Glass straws don't leach toxins into your food as you drink.
Each time you use your glass straw equals one less plastic straw ending up in your landfill.
One glass straw replaces thousands of plastic straws. (How many times will you use a straw the rest of your life?)
Using your glass drinking straw adds a feeling of beauty to your day.
Since receiving my glass straws from Glass Straws, I have ordered a carrying case for each of my straws so I can take them wherever I go.
I would highly recommend using glass straws from Glass Straws.  They are durable, portable, dishwasher safe and have a LIFETIME guarantee.  To learn more about  Glass Straws or to order you check out their
website
.
It's Free At Last received this product through Sublime Media Connection in exchange my honest review.  No monetary compensation was received for this review and all opinions are our own.