Your Guide to Proposing While Abroad – With None of the Stress
This post may contain affiliate links or I may have received the product free in exchange for my honest review. See full disclosure for more information.
If you and your partner love being on the road and traveling around the world, where better to propose than somewhere abroad? Whether you try somewhere new, or opt for an old favorite, it's a wonderfully romantic way to start the next chapter of your lives together. You can pick a truly memorable location, and guarantee that the photos will be nothing but beautiful. However, proposing on familiar grounds is stressful enough – so you can probably imagine how much worse it will be to do it abroad. Luckily there's many ways to ensure that your proposal will go without a hitch, whether you're at the top of a mountain, or snorkeling in crystal clear waters.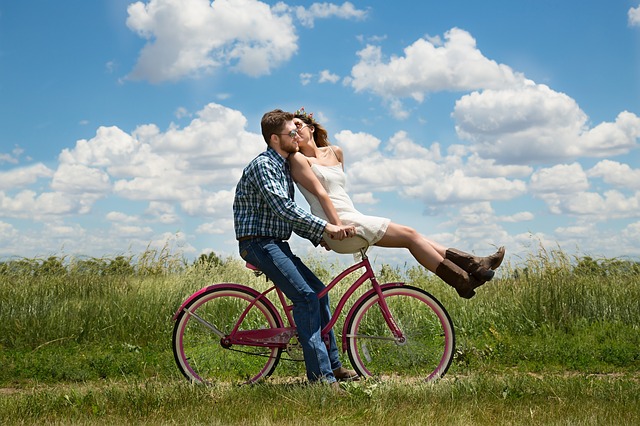 Be fairly confident of the answer
While no one can read minds or tell the future, you'll probably have a feeling in your gut about whether your partner is likely to say yes or not. If you've got any doubts, it's probably best to wait until you're both home. If you propose while traveling and she says no, then you could be in for a very awkward journey home together.
Pick a location that sums up your relationship
If you're planning on proposing abroad, you can manufacture location-picking to fit in with your plans. Choosing the perfect place might require loads of effort. You might want to plan it out to the smallest detail, even picking exquisite emerald engagement rings to pick the glorious greens of the surrounding landscapes. Or, you might want to tuck the ring into your pocket, and propose when the moment takes you.
Keep the ring somewhere safe
Your normal traveling routine might be closer to pitching up on the side of the road in campervans or crashing in hostels, but when you've got an expensive engagement ring in your pocket, you should try to pick places more carefully. When booking accommodation, take this into account, and try to go for places that either look incredibly secure, or where your room would have its own safe. Be mindful of this when you're out about too. Try to always leave it behind if you know exactly where you're going to propose. However, if you're planning to propose spontaneously, just be careful where you take it. You might want to invest in a money belt to store it in, just to be on the safe side.
Ask for help
As soon as you arrive in the place where you're going to propose, speak to your hostel or hotel manager and let them know the plan. You'll be surprised by how much you might get for free – from a customized dessert to a free room upgrade. Plus, they'll be sure to make your trip extra special, and might be able to recommend some perfect proposal locations.
Remember the camera
Everything these days is recorded on film, and your proposal is likely to be no different. If you can, try to set a Go-Pro or camera up to record the moment – then you'll get some lovely shots of you both in action. Or, just get ready with a selfie-stick for the post-proposal smiles.