Guy Ritchie's The Covenant Arrives on DVD June 20
This post may contain affiliate links or I may have received the product free in exchange for my honest review. See full disclosure for more information.
GUY RITCHIE'S THE COVENANT ARRIVES ON BLU-RAY AND DVD ON JUNE 20
Guy Ritchie's The Covenant from Metro-Goldwyn Mayer will be released on Blu-ray and DVD on June 20.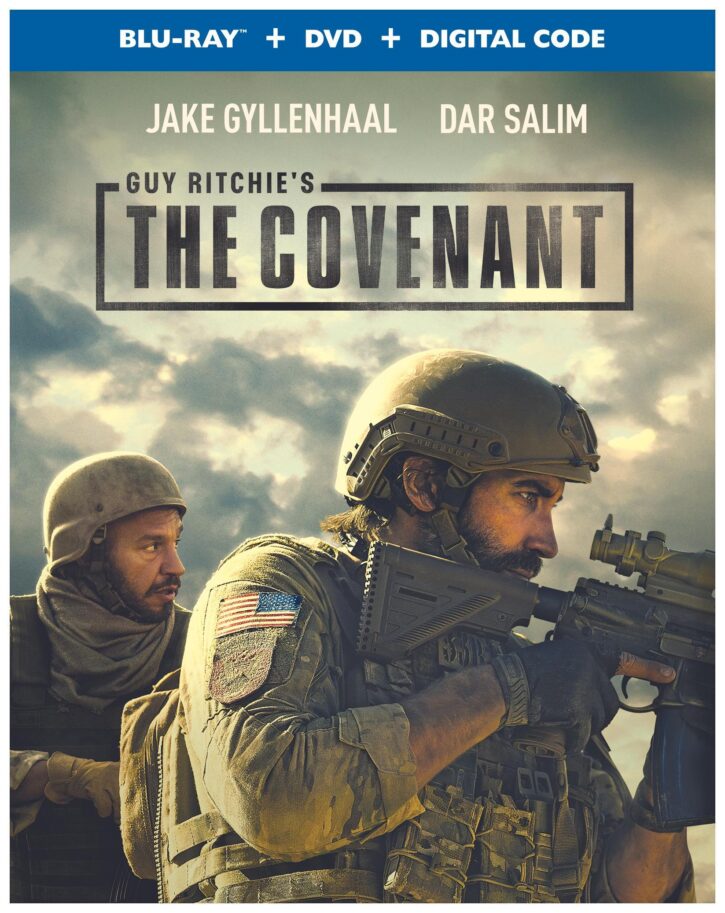 Directed by prolific filmmaker Guy Ritchie (Wrath of Man, Aladdin) from a screenplay by Ritchie, Ivan Atkinson and Marn Davies, the film is produced by Guy Ritchie, Ivan Atkinson, John Friedberg and Josh Berger.
Guy Ritchie's The Covenant stars Jake Gyllenhaal (Ambulance, Spider-Man: Far from Home), Dar Salim (Game of Thrones), Antony Starr (The Boys), Alexander Ludwig (Bad Boys for Life, Vikings), Bobby Schofield (Cherry), Emily Beecham (Cruella) and Jonny Lee Miller (T2 Trainspotting).
ABOUT THE FILM
Guy Ritchie's The Covenant follows US Army Sergeant John Kinley (Gyllenhaal) and Afghan interpreter Ahmed (Salim). After an ambush, Ahmed goes to Herculean lengths to save Kinley's life. When Kinley learns that Ahmed and his family were not given safe passage to America as promised, he must repay his debt by returning to the war zone to retrieve them before the Taliban hunts them down.
Directed by: Guy Ritchie
Screenplay by: Guy Ritchie, Ivan Atkinson and Marn Davies
Produced by: Guy Ritchie p.g.a., Ivan Atkinson p.g.a., John Friedberg and Josh Berger
Cast: Jake Gyllenhaal, Dar Salim, Antony Starr, Alexander Ludwig, Bobby Schofield, Emily Beecham and Jonny Lee Miller