Have a Glowing Good Battle with Glow Battle by Starlux Games
This post may contain affiliate links or I may have received the product free in exchange for my honest review. See full disclosure for more information.
My family loves a good old fashion battle, and with Glow Battle by Starlux Games we are sure to have fun, get some exercise in, and enjoy quality family time.
Even within the limits of the backyard or even the basement, it's possible to find ways to expend some of that built up energy and avoid the worst of cabin fever. With spring around the corner, better weather makes it possible to get outside a little and enjoy a little fun.
Whether there are two siblings playing, or everyone in the family gets into the action, games that focus on action and interactivity will bring a lot of fun and joy to break up the boredom of being stuck at home.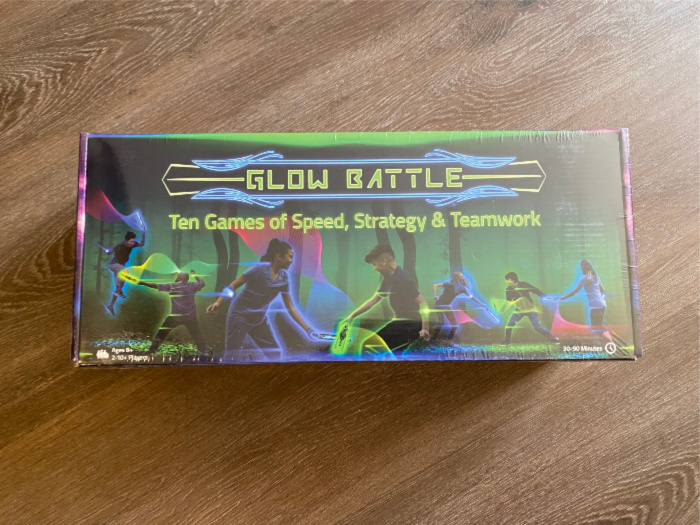 About Starlux Games:
At its heart, our company began on Boy Scout camping trips in the Sierra Nevada Mountains playing Capture the Flag. Working together as a team, sneaking around the forest, sprinting at full speed – it was the best game ever! These experiences took root as a business concept when one of us discovered an LED light shaped like an ostrich egg. Somehow, this strange object combined with a classic childhood activity and our first game emerged: Capture the Flag REDUX.

While teaching high school for nine years, founder Judd King noticed youth becoming less and less aware of their surroundings and their peers. To combat this, "I wanted to create something I would have loved as a kid—but also something that would be so incredibly engaging and dynamic that teenagers would actually put their phones down and interact with each other."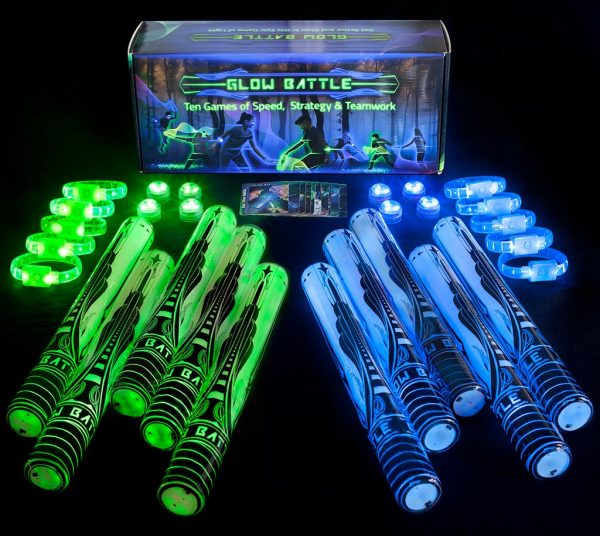 WHAT'S IN THE BOX?
This premium game kit includes all the lights and batteries you'll need for a dozen or more games:
10 Weapons of Light
10 Glow Wristbands
8 Regeneration Station Markers
10 Gameplay Option Cards
Illustrated Instructions
All batteries included & replaceable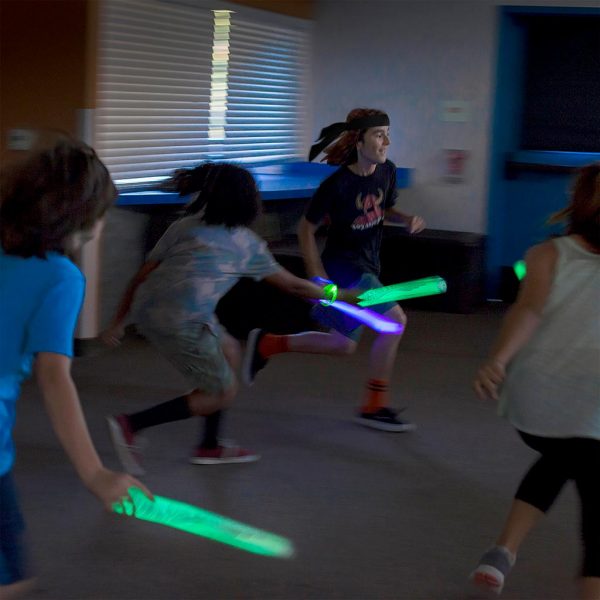 Play to your family's strengths:
So often, the reason that activities organized by Mom and Dad get a 'meh' response from the kids is because the activity doesn't flow with the kids' interests. It's like asking someone who loves to read to suddenly give it up and crochet doilies instead!
Games like Glow Battle can help you to incorporate interests that your kids have with a fun and active option. How about a Star Wars themed Glow Battle game, complete with Wookie cupcakes and Luke's blue milk? A little food coloring and some cake mix and you're on your way! May the force be with whomever wins the glow saber battle!
Bring people of all ages together
Motivate physical activity
Inspire teamwork
Provide a unique gift that feels good to give
Offer a thrilling group activity
You can purchase your very own Glow Battle set on Starlux website and Amazon.
Stay socially connected with Starlux Games for all their latest products: