Have Hours of Family Game Fun with Karma King Card Game #MegaChristmas18
This post may contain affiliate links or I may have received the product free in exchange for my honest review. See full disclosure for more information.
As families gather together this holiday season, this is the perfect time to explore and play new fun and exciting games together. One game you must add to your list is Karma King by Set Enterprises. The wild and exciting card game that will give you a twist and turn each hand.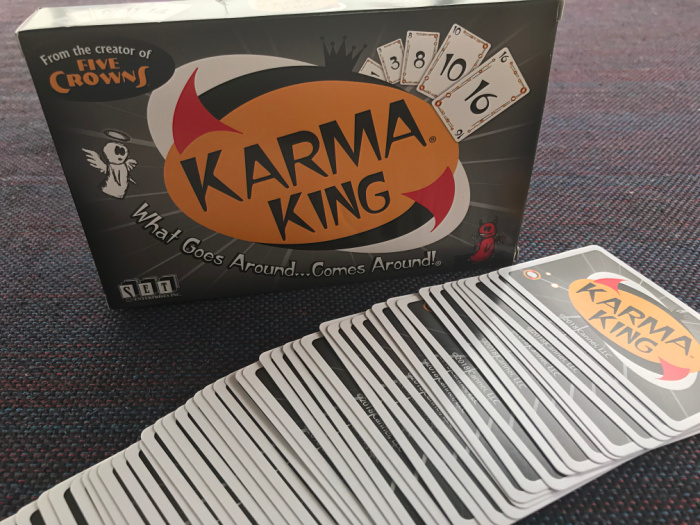 More About Set Enterprises:
Set Enterprises, Inc. is an all women-owned and operated business with a global presence; its games are sold all across America and in over 40 countries around the world.

Set Enterprises, located in Fountain Hills, Arizona, is a leading developer of award-winning family and educational games with 15 games currently on the market: SET, SET Junior, SET Dice, Quiddler, Quiddler Deluxe, Quiddler Junior, Five Crowns, Five Crowns Junior, Xactika, Karma, Mini Rounds, and the newest game, WordSpiel. By popular demand, Set Enterprises also recently launched the second edition of The Quiddler SHORT Word Dictionary.

Games from Set Enterprises have received numerous awards from such organizations as MENSA, Games Magazine, Parents Magazine, Dr. Toy, Parents' Choice, Teachers' Choice and ASTRA. Set Enterprises was founded by Marsha and Robert Falco in 1990 and is now owned and operated by their daughter, Colette Falco.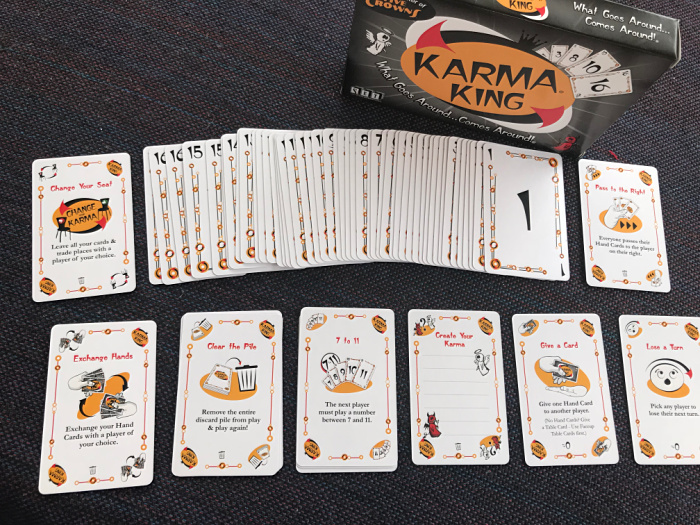 The concept of Karma King is simple – what comes around, goes around – LITERALLY! This fast-paced card game is fun for all ages. The first player to get rid of all of their cards wins.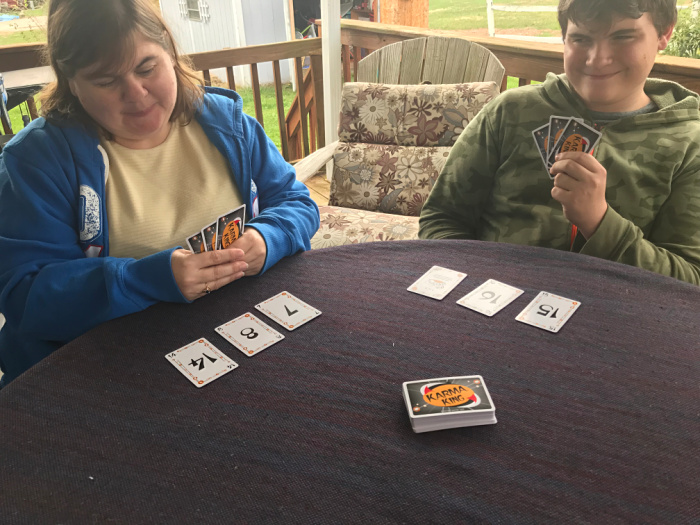 You start with your three, face-down cards to each player, then you get six cards to hold and review. Three of those six cards become your face-up cards and sit atop your face-down cards. The remainder of the cards sit in the middle and become the draw pile.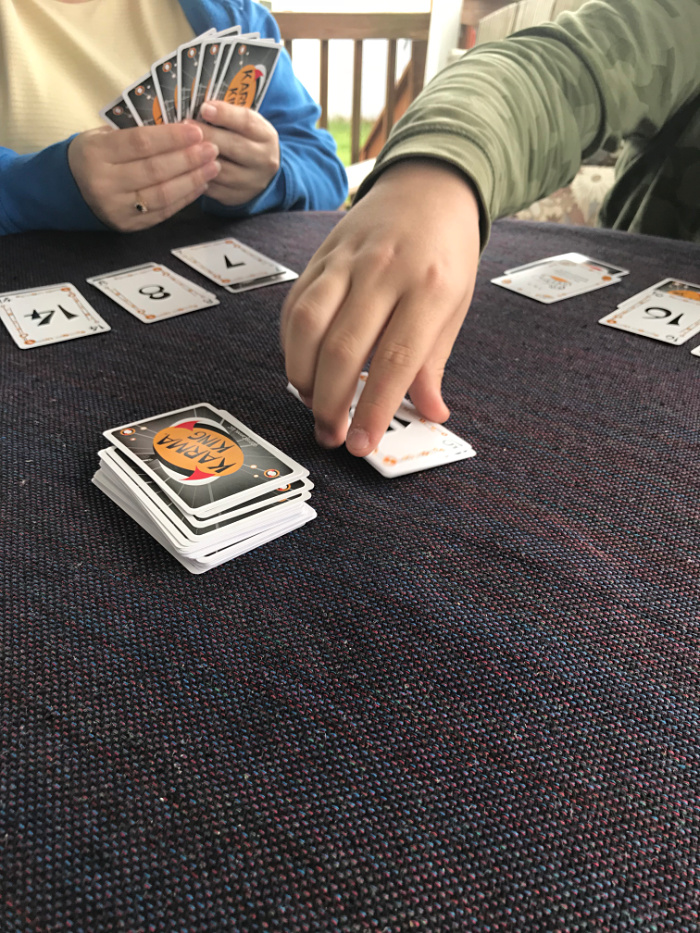 First, you play the cards in your hand. The concept is to pay a card of equal or higher number. You must keep a minimum of three cards in your hand until the draw pile is gone.
Once the draw pile and your hand cards are played, you then started to play your face-up cards. These must be play first before your face-down cards can be played.
Karma King is designed for 2-6 players. The more players, the more fun the game will be. To make it even more exciting and engaging, you can combine two decks for up to 12 players. This is perfect for those larger family gatherings.
We have had a blast playing Karma King. My personal favorite card is is the "Create Your Own Karma" that spices the game up even more than the one before. We have taken Karma King with us for the Thanksgiving holiday to Florida and our extended family loves it as much as we do. I cannot wait to share it with other family members over the Christmas holiday.
You can get Karma King and other fun games from Set Enterprises exclusively at Target. They have a variety of fun, engaging games for all ages. Stay connected socially with Set games for their newest and greatest product information.
---
 We have added Karma King products to our 2018 Holiday Gift Guide