Havex Machines RC Ultimate Battle Ship for the Epic Battle #MegaChristmas17
This post may contain affiliate links or I may have received the product free in exchange for my honest review. See full disclosure for more information.
Kids are always up for an epic battle with fun battleships! They can spend hours playing and setting up their battlefield. Times sure have changed since I was a kid and using my make-believe battleships. After spotting this awesome Havex Machines RC Ultimate Battle Ship I truly feel short changed! Who knows? Perhaps I will join the kids in an ultimate battle this year! Take a look and see what I mean!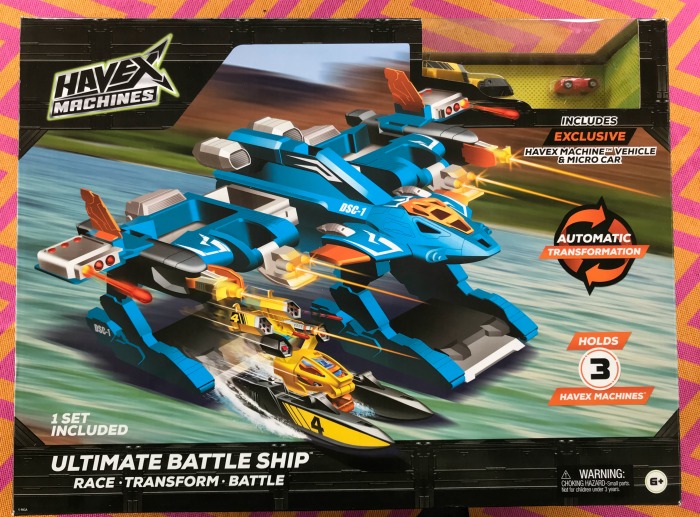 About Havex Machines
Wreck havoc with Havex Machines, the only automatic transforming vehicle brand where one races micro cars into battle pods to transform them into battling vehicles. Series 1 features an assortment of 7 Land, Sea, and Air vehicles – Race, Transform, Battle.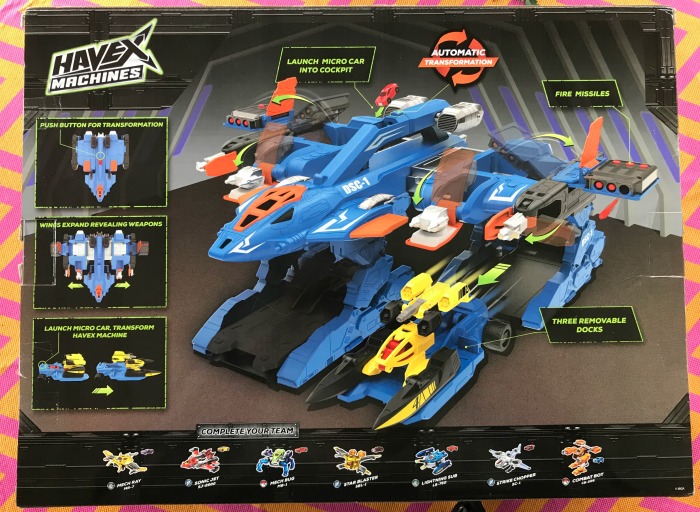 Race! Transform! Battle! With Havex Machines RC Ultimate Battle Ship
Kids will enjoy hours of fun with the Havex Ultimate Battle Ship! Load up your Ultimate Battle Ship with the Havex Machines vehicles and watch this ship transform with a roll of the micro car. Then, engage in the ultimate battle! Protect your unit with the seven flip out weapons platoon and six missile launcher.
The Ultimate Battle Ship includes one exclusive Havex Machines vehicle, micro car and can carry 2 additional Havex Machines vehicles (sold separately).
**Recommended for ages 6+
Kids everywhere will be asking Santa for the Havex Machines Battleship and I can't say that I blame them. The Havex Machines RC Ultimate Battle Ship is available at Walmart, Toys R Us, Target, and Amazon! Don't wait too long to shop! The fun Battle Ship will be in high demand!
Havex Machines RC Ultimate Battle Ship is now on our Mega Merry Christmas Gift Guide. You can view it HERE.